Skin Confidence Journey Story: Deby, Fifties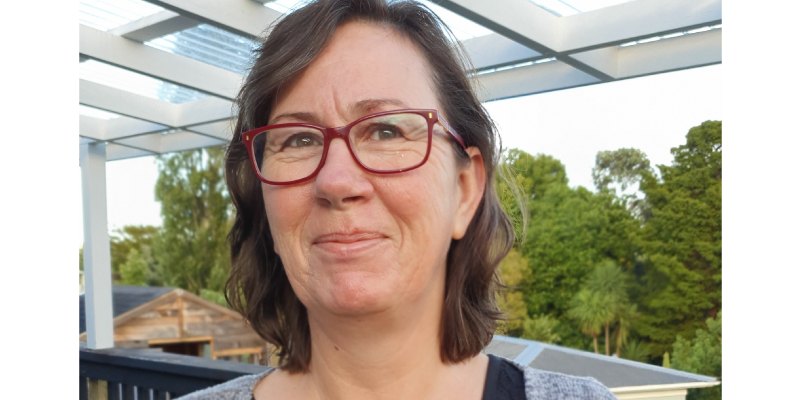 We sat down with some of our Caci lovers in their twenties, thirties, forties, fifties and sixties to chat about their journey to #skinconfidence with Caci. This blog episode, meet Deby, a fifty-something based in Waiuku who is a self-confessed Fractional Co2 Laser & Filler addict! Get to know her and her skin journey below.
1. What does your current skincare regime include? 
Each morning I have a shower and wash my face with Skinsmiths Gentle Cream Cleanser. Every second day I also use the Skinsmiths Exfoliator. I will be changing to the Murad AHA/BHA Exfoliating Cleanser when I run out of my current supply. I then moisturise with Skinsmiths Complete Recovery Moisturiser, Skinsmiths Daily Antioxidant Defence and then the Murad Resurgence Renewing Eye Cream. I change my routine each night because I have been using quite a few of the products.
So each night I cleanse using the Skinsmiths Cream Cleanser then either use my Skinsmiths Derma Roller with the Skinsmiths Ultimate Renewal Serum and Skinsmiths PRO Strength Vitamin C and or Skinsmiths PRO Strength Retinol. On alternating nights I use Skinsmiths Resurfacing AHA/BHA Peel and Skinsmiths Complete Recovery Moisturiser. Sometimes I also like to switch it up with any samples I happen to have.
2. What were/are your biggest skin concerns that you struggle with in your fifties?
When I first started visiting Caci I thought my main concern was wrinkles and minimising crease marks that appeared down my cheeks about 6 years ago. I had not taken care of my skin and although I had given up smoking about 6 years before—I think the years I had smoked had already done a lot of damage. For about a year before going to Caci for the first time I was walking for up to 2 hours a day almost every day and not taking care of my skin as I should have been. I was going through menopause and my skin was also getting very crêpe-y and started to feel saggy with lines appearing around my eyes, lips and under my mouth.
I used to visit a clinic in Auckland (I think this was about 4 years ago) and joined their plan that included Fraxel and facials every 3 weeks. I did this for a year then stopped as I wasn't getting the results I thought I wanted. Just over a year ago I decided to give it another go and as I had moved to Waiuku, so I started a Reformaskin membership at Caci Pukekohe.

I opted for just facials (skin conditioning treatments) with... after a few months I decided to have another round of Fractional Co2 Laser as I changed my focus away from the wrinkles and crease lines and more towards restoring the collagen and how my skin looked and felt. Caci Pukekohe gave me a lot of information about how to care for my skin after Fractional Co2 Laser and explained what was happening in a way that was easy for me to understand. I still have one Fractional Co2 Laser treatment to go in April and I am looking forward to that. I feel that I got better results this time because of that understanding. I have also just had my first lot of filler above my top lip. I think I am addicted to these and will definitely be keeping these up! 
3. What are/were your skin goals? 
I think my current skin goals are to slow down the aging process, restore elasticity in my skin and just have a clean fresh look about myself. My goals are changing as I accept that while many of the lines and wrinkles on my face have lessened but not gone away, I feel my skin feels and looks so much better and younger. Also, a year ago I would never have considered having injectables in my face but just 4 weeks ago I did for the first time and loved the results. 
4. What is the best thing about having #skinconfidence in your fifties?
I think the best thing about having skin confidence in my fifties is it is helping me cope with my own vanity, I suppose. Nobody wants to show that they are aging and joining Caci has helped me deal with my changing skin and helped me feel better about myself, it has given me a boost in my self confidence. 
5. What Caci are you a member at?
I am a member at Caci Pukekohe. It is really hard to choose the best thing about Caci. The people are amazing, genuinely friendly and they explain everything that is happening with my skin and what they are doing. I feel that they genuinely care about me and my journey to improve my skin. I leave every time feeling relaxed and feeling good about myself. I love the products,   I think I could just keep going about all the great things there. 
Thanks for sharing Deby! Want to hear more Skin Journey Stories? Get to know Isabella, Aroha, Waihoroi and Linda.
Botulinum toxin injections are prescription medicine for the treatment of frown lines , horizontal forehead lines and crow's feet round the eyes. Botulinum toxin injections have risks and benefits. Ask your doctor if botulinum toxin injection is right for you. If you have side effects, see your doctor. You will need to pay for your botulinum toxin injection and clinic fees will apply. For details on precautions & side effects consult your doctor or go to www.medsafe.govt.nz . Botulinum toxin injections lasts about 4 months and further courses of treatment may be necessary. Should only be administered by trained medical professionals.
---