Skin Confidence Journey Story: Waihoroi, Forties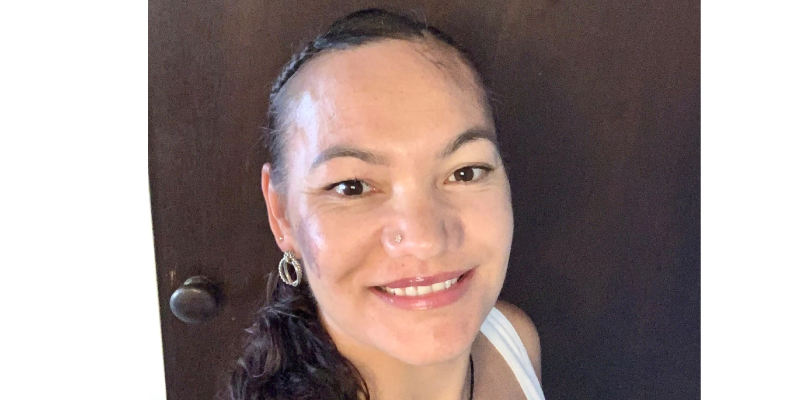 We sat down with some of our Caci lovers in their twenties, thirties, forties, fifties and sixties to chat about their journey to #skinconfidence with Caci. This blog episode, meet Waihoroi, a forty-something mother based in Wellington who is embracing skin confidence so much—people mistake her as her daughter's friend! Get to know her below.
1. What does your current skincare regime include? 
I currently use the Skinsmiths Gentle Cream Cleanser, and the Skinsmiths Ultimate Renewal Serum as my skin tends to be on the dry side these days. I follow this up with the Olay moisturiser as I like how light it feels on my skin (and it's an old faithful). When I know I will be spending a bit of time outside, I also use the Skinsmiths Daily Antioxidant Defence and refuse to put any other sunscreen on my face. It's now been my go-to for the last couple of years. At night I use the same cleanser and moisturiser. I alternate between the Skinsmiths PRO Strength Retinol and the Skinsmiths Resurfacing AHA/BHA Peel each night as well.
Once a week I use the Essano Tumeric Reviving Face Mask - I have yet to purchase a Murad or Skinsmiths face mask to use at home. This always leaves my skin feeling silky smooth afterwards. Thanks to enjoying a year on Caci's Reformaskin Plan, I now give my face a massage every time I cleanse as well. Makes me feel like I am giving myself a little treat every day.
2. What were/are your biggest skin concerns that you struggle with in your forties?
My main concern was fine lines around my eyes. I felt like they ruined my smile and made me look old (especially in photos). I smile a lot so it was a huge issue for me. I wanted to look good for myself and for my children. I believe the regular treatments and better skincare products I now use, have reduced my fine lines. 
3. What are/were your skin goals? 
I am a no-fuss girl so it's important to me that my skin looks good. I wear very little make-up even when going out. I have been fortunate over-all, but feel age is finally catching up on me! I am considering starting an Amerase membership as I am starting to see a frown line between my eyes. The Reformaskin Plan certainly reduced this a little but I am still self conscious about it. My forehead could do with some work as well (it's a genetic thing though, as those lines have always been there).
4. What is the best thing about having #skinconfidence in your forties?
That people comment that I don't look my age - which is nearly 43 years old. I was still being asked for ID to buy alcohol until I was 36 and was even mistaken to be my daughter's older school friend (she was not impressed)!
5. What Caci are you a member at?
I visit Caci Porirua and enjoy the time out it gives me from a very busy work and home life. The appointments give me permission to take some ME time and the ladies are lovely to deal with... the bonus, of course, is knowing that my skin is getting an extra boost and I come away feeling beautiful and relaxed.
Thanks for sharing Waihoroi! Want to hear more Skin Journey Stories? Get to know Isabella, Aroha, Deby and Linda.
---