Our top lockdown skincare tips!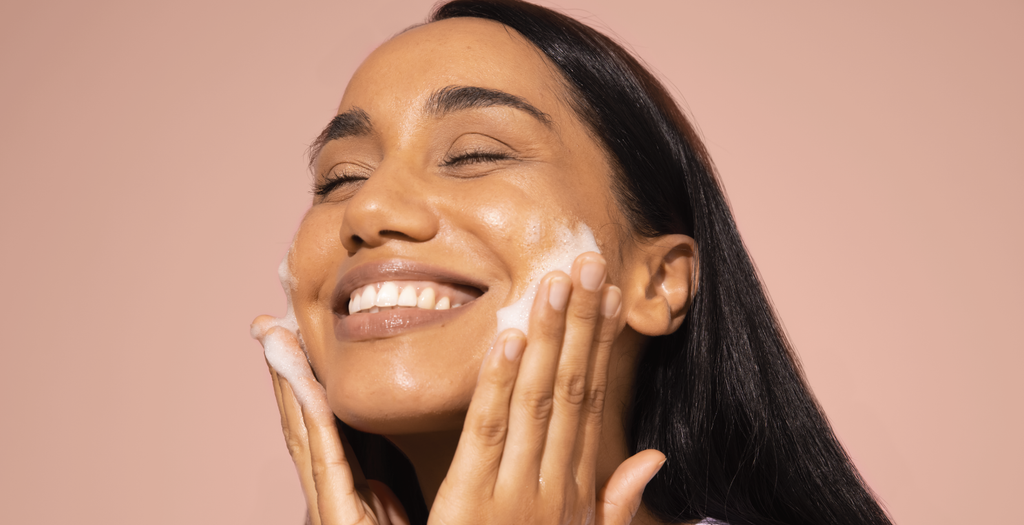 At Caci we thoroughly believe in the importance of doing your homework! Your skincare at home (work) that is!
And lately a lot of us have been spending quite a bit of time at home. So, we asked some of our team of skin experts to give us their top lockdown skincare tips - although we think these are top tips for anyone looking to get top marks when it comes to taking care of your skin health.
"Dermal Rolling at home is always my go to! During Lockdown I have no excuse not to do it, I aim for three times per week. I do this to reduce the appearance of lines and wrinkles using my Skinsmiths Derma Roller and applying the Murad Retinol Youth Renewal Serum. Dermal Rolling helps to boost collagen production for strong healthy, refreshed skin and means my hard working serum can penetrate deeper in to work on those lines too!" Jo – Caci Registered Nurse
"When I first started seriously taking care of my skin I felt a bit intimidated by all the self proclaimed experts I saw on social media and the sheer amount of cleaners, serums, creams, oils and other potions available. I didn't know where to start! The most helpful advice I got from Caci and my top tip is to always use SPF! I use the Murad City Skin Age Defence Broad Spectrum SPF 50+ - it's award winning, feels silky, light and leaves you glowing not greasy or chalky. Plus during lockdown I can spend more time outside, even more reason to SPF!" Waiora – Caci Registered Nurse
"Lockdown can be frustrating, missing out on your advanced treatments – I love my Microdermabrasions! So as an alternative at home I use my Murad AHA/BHA Exfoliating Cleanser, but I leave it on like a mask for 5-10mins, before using my hands to work it into my skin, especially those congested areas, for a good exfoliation." Caitlin – Caci Trainer
Linda's top tips! – Caci Skincare Trainer
Always use an SPF, one with blue light protection, all that screentime during lockdown means exposure to blue light!
Make sure to keep up your normal skincare regime, free radicals can reign supreme during lockdown due to changes in diet and stress levels – we want to give our skin the change to repaid and hydrate.
Keep using your eye cream, or start! We are squinting at our phones and watching TV, so can give a helping hand at preventing lines and wrinkles, plus we're all waiting for our next injectables appointment!
Use the Murad Clarifying Mask for congestion from mask wearing! This one is a clay mask and a good detox.
Try to get a good night sleep, do not be tempted to stay up all night on TikTok or watching Netflix. Sleep is when our body repairs and that includes your skin!
Drink lots of water!
You could give dry brushing a go with the extra time you might have on your hands not needing to commute to and from work! This is detoxing and will leave your skin glowing.
Do not cut your own hair! Use a hair mask to keep calm until you can head to the hairdresser.
"Lockdown can become a bit of a blur, what day even is it? My tip is to use this time to set up a regular skincare routine and embed good habits. For example dedicate certain days of the week to exfoliating, using a mask or dermal rolling. Place your AM and PM skincare near your toothbrush as a handy reminder. Use your phone or smartwatch to set reminders to get you started, make sure to add drinking water to your checklist! Taryn – Caci Trainer
"We are what we eat. And we know that during lockdown you may need treats. But make sure to balance this out by mostly fueling your body and your skin with lots of veggies, Vitamin C and antioxidants. I find smoothies make this easy, and helps my skin to glow!" Taryn – Caci Trainer
---