Skin 101: Work On Your Skin From the Inside, Out!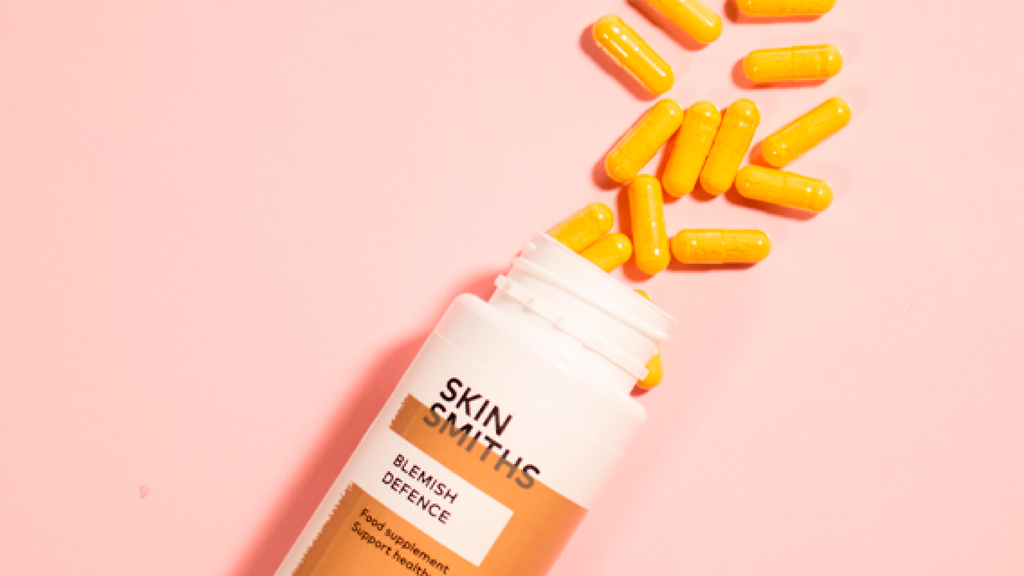 One of our go to skincare products when it comes to improving the appearance of breakouts are our Skinsmiths Blemish Defence supplements.
These supplements provide additional support to the internal functions of the skin. 

Our Blemish Defence supplements are made in New Zealand and use high quality ingredients to get happy skin from within. 
How to use?
Take 2 capsules daily with food.
We recommended the Blemish Defence supplements are taken for at least 3 months so they take full effect. Good things do take time!
Please note: Not suitable for planning, pregnant or breastfeeding women.
What exactly makes these supplements work?
Key ingredients:
Vitamin A reduces inflammation and normalises cell turnover
Zinc encourages healing by decreasing oil production in the skin, and can protect against bacterial infection
Vitamin C & E supports immune function and helps produce collagen
Turmeric Extract a potent antioxidant that also reduces inflammation
Grape Seed Extract improve skin's texture and reduce the signs of ageing
Bonus!
While these supplements were created for breakouts, the active ingredients are also great at improving the signs of general skin ageing. 
---