Skin 101: Laser Hair Removal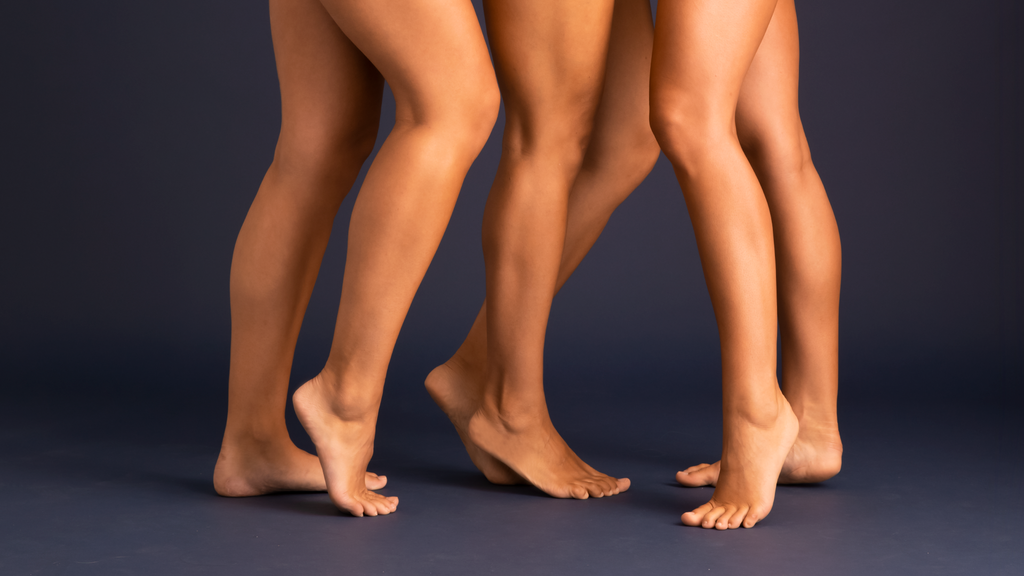 Whether you're a seasoned veteran looking to treat your next area, or you're a complete hair removal newbie—we're for you! So how does it work? Will it work for you? When will you see results? And what's with the no tanning policy? You've got the questions, we have the answers. Read on to get the 101 on Laser Hair Removal.
Why Caci?
Why choose us over everyone else? Well...
We're the originals! It was Caci who first bought laser hair removal to New Zealand when we opened our first clinic in 1994. We've performed over 276,000 treatments for over 25 years—so we know our stuff. You're in safe hands. 
We use a Diode Laser in all clinics—fast, effective and less pain.
You'll be hair free, guaranteed. It's our priority to ensure you get the best results possible. On our laser hair removal membership, we offer an exclusive guarantee. You can find out if you're eligible during a free consultation.
Pay for your treatments in a way that suits you! Weekly, fortnightly or monthly installments—we want to make it work for you.
Joining our Freedom membership gets you exclusive member-only benefits. Enjoy member prices, free facials, discounts on skincare and beauty therapy + access to our payment plan!
Now onto the logistics...
How does it work?
Light from the laser is passed onto the treatment area, where it is absorbed by the pigment in the hair shift and follicle. This generates heat, which loosens the hair and disables the cells involved in growing your hair - preventing future hairs from forming. At Caci we are proud to offer hair removal with a Diode Laser—it's fast, can treat a wide range of hair and skin tones plus it also has a cooling tip which means less pain! One of the best parts about the Diode laser is that you do not need to have any hair regrowth when you come in for treatment—we actually need the treatment area to be clean shaven! This is great, especially for the upper lip, chin and face.
Will it work for me?
We see the best results with dark hair—as the treatment is targeting the pigment. Blonde, red and grey hairs are more difficult to remove. Some underlying medical conditions or medications may exclude you from treatment as they can make the result harder to predict. However we recommend coming in for a free consultation so we can assess your suitability. You may be able to treat some areas but not others depending on the hair pigment. 
How many treatments will I need?
For best results we recommend 8 treatments, 5-6 weeks apart. We have a membership called Freedom—it's just like a gym membership, but for working off that unwanted hair! Our team will put together a treatment schedule and payment plan too, so you can pay off your treatment over 12 months in weekly, fortnightly or monthly installments. Plus you get the exclusive member-only benefits as mentioned above!
When will I start to see results?
Within 1-2 weeks following your treatment, some hairs may begin to fall out and then after your second or third treatment you may start to see results. Keep in mind that every body is different and results will vary. Our team will recommend the best treatment schedule for you to treat your hair in the Anagen 'growing' phase to get the best results.
Does it hurt?
Most people describe it as uncomfortable rather than painful. At Caci we pride ourselves on performing the treatments quickly and safely, so it is over in no time!
I have PCOS, can I still receive laser hair removal?
Many of our Caci customers with PCOS achieve excellent results from laser hair removal treatment, and it can significantly improve their self-confidence. Although the results for many customers can be successful, and often life changing, they will need to continue to have the treatments on a regular basis to maintain a reduction in hair growth. As an existing medical condition like PCOS affects the body's hair growth, it's not possible to guarantee a result, as increased hair growth may continue in spite of regular laser hair removal treatments. Read more on PCOS and laser hair removal here.
Can I tan in between appointments?
Unfortunately yes, you need to avoid tanning in the sun or fake tanning (including sunbeds and artificial tanning products), while you're having laser hair removal treatments. This is because tanning darkens the skin, making it harder for the laser to distinguish between the pigment in skin and the pigment in your hair.The bottom line is it can disrupt your treatment cycle and make your results less effective, so it's best to avoid tanning for the duration of your treatments. If you're ever unsure—ask your Caci Therapist!
How does sun exposure effect my appointments?
Laser hair removal can also make skin more sensitive to the sun, so sorry but again, you should avoid sun exposure for at least several weeks before and after a treatment (and ideally, throughout your treatment cycle). Sun exposure can increase the risk of burning and hyperpigmentation from your laser treatments, as well as making it more difficult to get the results you want. You should apply a broad-spectrum sunscreen daily – this is absolutely critical for the first seven days after a treatment, but it's also a good habit to get into for your overall skin health.
For an accurate quote, we recommend popping in for that free consultation.
---