Caci Celebrates New Partnership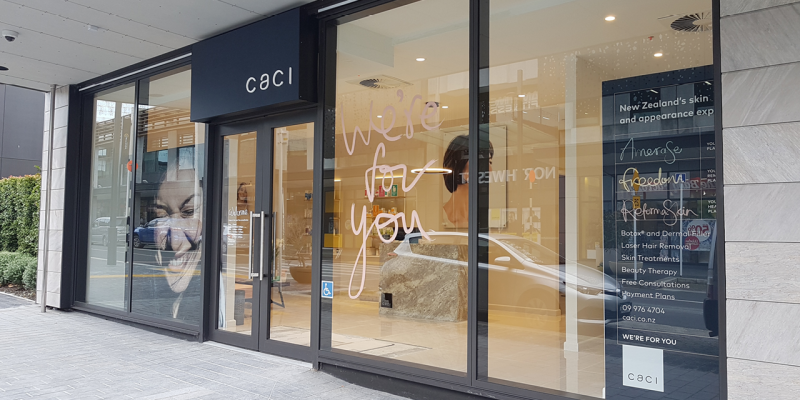 Media Release Friday 26 June 2020 – Caci, New Zealand's leading experts in skin treatments and appearance medicine, today announced a new partnership with the country's leading private company investor.
Direct Capital is partnering with the family-owned Caci business as a shareholder to drive an ambitious growth strategy for its trusted chain of clinics.
Co-Founders David and Jackie Smith started Caci more than 25 years ago and have been seeking an investment partner for the last couple of years to enable the next evolution of the company.
David said: "This is very exciting: to remain the market leaders we want to accelerate our growth and to do that we need access to additional capital. However, this is also highly personal for us, so we took our time to find the right partner, and one who shares our values.
"We've found that in Direct Capital, who are a New Zealand firm that invests in private companies for the long-term and brings a wealth of experience in private company investment that will allow us to develop and grow."
Jackie added: "New Zealanders have trusted us for more than 25 years and we will continue to focus on providing the top-quality service they have come to expect. This investment will help enable us to reach our ambitions and continue to offer great results and skin confidence to our customers – that's ultimately what it's all about."
Direct Capital partners with successful private companies that are seeking a step-change in growth or a broader shareholder base. Caci will be in good company with other businesses in which Direct Capital has invested, such as Beca, Perpetual Guardian, AS Colour and the many others in which it has invested over its 26 years.
Direct Capital's Director Gavin Lonergan said: "Caci appealed to us as a really trusted brand that is loved by its customers and is well-known all over the country. We're committed to investing in high quality, growth-focussed New Zealand businesses that lead their sector and we are looking forward to partnering with Caci as it continues to grow and thrive."
Caci, like many businesses, was interrupted by the Covid-19 lockdown but has bounced back quickly, due to the strength in their subscription-based memberships model.
David said: "We really missed our customers and doing the things we loved, so it's a great feeling to welcome them back. We appreciate these are difficult times for many businesses, with people facing a lot of uncertainty and concern over the impact of Covid-19, so we're glad to be able to bring some positive news."
Gavin added: "For us, the partnership with good people, a successful business model, and a plan for growth is what we invest in.  This year will be an unusual time for all businesses, but we take a longer-term view; we started discussing this investment with David and Jackie long before Covid-19 came along and we are delighted to now complete the investment and begin our partnership."
- Ends -
---