Celebrating all things Caci at our 2021 annual awards!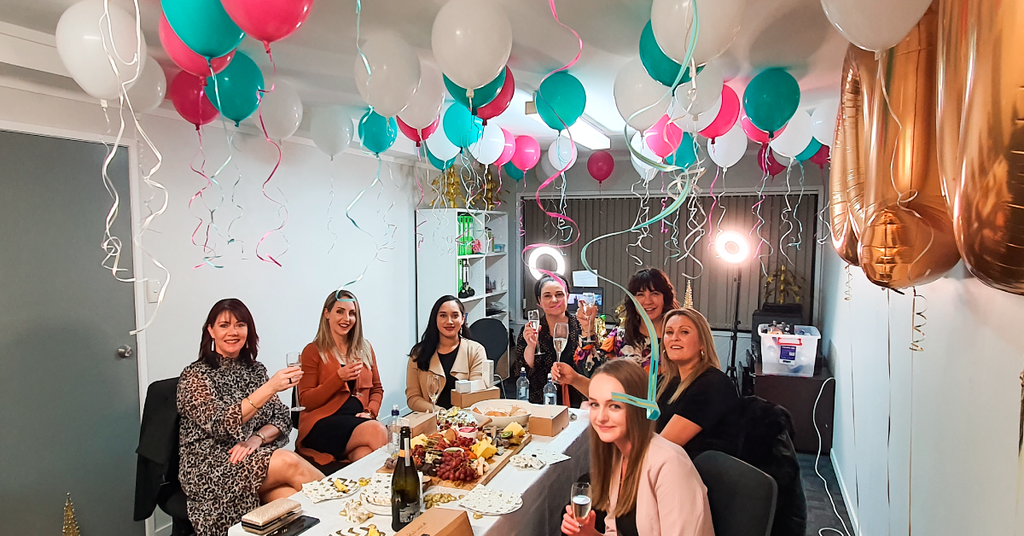 Pictured: Caci Pukekohe

2020 may not have been the most glittery year, but we had plenty to celebrate –and we took that chance on Saturday June 19th. Although we weren't quite able to all gather together, our annual Caci Awards are a chance to celebrate the success of team Caci, so we got creative with a virtual awards ceremony beamed out to mini parties at our 60+ clinics all across New Zealand. Despite a global pandemic and several lockdowns at Caci, we have grown, having opened 6 new clinics with another 4 on the way in the next month. We are also proud to have been voted New Zealand's favourite Beauty Destination in the recent Remix 2021 Magazine Lifestyle Awards – we couldn't have done this without our team and customers at 60 clinics nationwide. 
On the night there were prizes for our top Skin Therapists, Registered Nurses, Treatment Advisors and overall clinic teams. Each year one clinic comes out on top, winning the coveted Gold Caci Clinic Award. This award is determined through a multitude of factors but most importantly a customer satisfaction score. This year the team at Caci Pukekohe brought it home!  
"In the 11 years I have worked at Caci Pukekohe this past year has been the most challenging. It is such a testament to our hard working, fantastic team and of course our wonderful and loyal customers!" Jane, Clinic Manager 
"It has been rewarding seeing the hard work from our team pay off." Petra, Treatment Advisor 
"2020 was definitely a challenging year. At Caci Pukekohe we are very fortunate to have such amazing, loyal customers that supported us during lockdowns. I have worked at Caci Pukekohe for nearly 13 years and I am very proud to work with a very focused, professional and fun team. Winning gold is the cherry on the top!" Frances, Registered Nurse 
"I am super excited we won! And very thankful to all of our customers who support us." Stephanie, Skin Therapist 
"With such a tough year it's such a lovely feeling to be part of an awesome team that got us to the top!" TK, Skin Therapist 
"Since opening the Clinic in 2008 I don't think I have had a more challenging year.  To take out the Gold Award over this time has meant the absolute world to the team and I.  This Award is a tribute to our wonderful clients and a passionate and hardworking team, and I am very proud to be working amongst them every day." Karen, Clinic Owner 
Congratulations team Pukekohe and to all of Team Caci across New Zealand! In Karen's words "Cheers to everyone on Team Caci, we all deserve a reward after this last year!" 
---