Celebrating #TeamCaci 2023!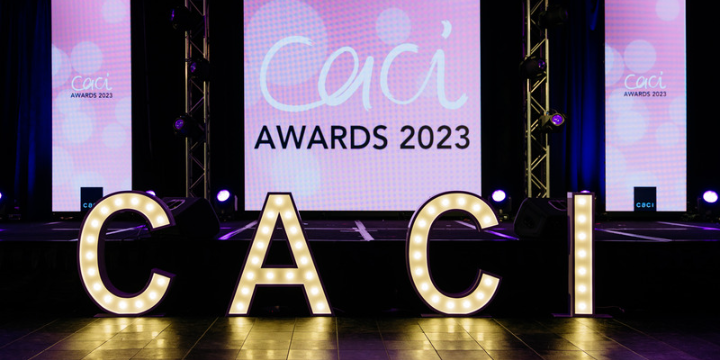 2022 was a big year for Caci and it was the first time in four years, (thanks COVID!) that we've held our Caci Conference and it might have just been our best one yet! It was a time for our Caci family to connect and celebrate the year that was.
One of our biggest wins of 2022 was that we opened a total of 18 new clinics!
We are also proud to announce we took out the title (again, it's our third win 🤭) for New Zealand's favourite Beauty Destination for Remix Magazine's Lifestyle Awards for 2023! We are so proud to be your clinic of choice and wouldn't be here without our team and customers at 80+ clinics nationwide.
On the night we had awards for our Top Skin Therapists, Registered Nurses, Treatment Advisors and overall clinic teams. We also had the pinnacle of the Caci Awards night – the Overall Clinic Excellence Awards. Each year one clinic comes on top, taking home the Platinum award. This award is determined through various factors but most importantly a customer satisfaction score. And this year the award went to…Caci Taupo!
Pictured, Caci Taupo and their Platinum win for the night.
"It is hard to describe how much winning the platinum award for 2023 means to myself, my mum and our team. Caci Taupo isn't just my place of work/business, but it truly is a part of me. It sounds cliché but this is honestly true. Every day is exciting and it feels like we are just catching up with friends while delivering them the best experience and treatments. Our girls are more like family opposed to employees, I don't think we have a normal working relationship and it shows for the better. The atmosphere in clinic is always vibrant, warm and welcoming. To be awarded this award is emotional, it is so amazing to be recognised for all that we have put in over the last few years and endlessly offering our clients a top experience. We are so, so proud and believe that the reason for our success all starts with being passionate and happy in our work, the results follow from there. Thank you so much to all our amazing clients for making this lifetime dream become our reality." Caci Taupo Clinic Owner, Rhiarna Russell
Congratulations team Taupo and to all of Team Caci across New Zealand! Here's to another year and we'll see you at our next Annual Awards night. Cheers!
---