Skin Confidence Club: Meet Beth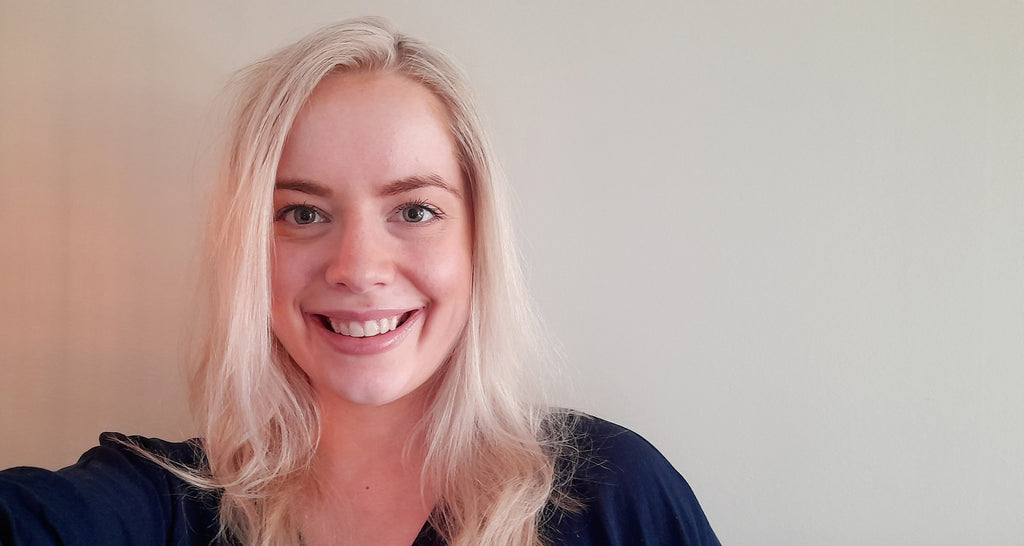 Meet Beth, a member of our #SkinConfidenceClub. Beth joined Caci Riccarton back in 2018 and hasn't looked back. Get to know her below.
What brought you to Caci?
I suffered through 'bad skin' for years in my teens and early twenties. I was lucky enough never to have cystic acne or major scarring, however my skin texture was a big concern for me, I felt I was bumpy all over and suffered a lot of redness. I would have spent hundreds of dollars on skincare and other remedies over the years in attempt to fix my skin or to at least hide it. On my own,  I never got  the results I wished for, which left me feeling rather hopeless about it all! I would never be caught leaving the house without makeup on as a mask to hide behind! Working as a nurse on a busy ward I always felt in the public eye, like my skin was on display. This would often make me super self conscious and like I wanted to hide away. Someone I knew was going to Caci and  recommended it. I went in for my free consultation to discuss options, I went away to think it over. A couple weeks later I made the call to sign up, and I've never looked back. I'm now at Caci every 3-4 weeks for the last few years. 
  
What is your favourite Murad/Skinsmiths product or Caci treatment?

Murad and Skinsmiths are both outstanding brands, that I've discovered through Caci.

The Resurfacing AHA/BHA Peel and the Daily Antioxidant Defense Sunscreen by Skinsmiths are always on my shelf and a must have. I see a noticeable difference  in my skin texture with with the Overnight glow even after just a few uses, plus you only need the smallest amount on a cotton pad so it's great value. I never used to wear sunscreen everyday, I was under the impression that it was greasy, thick and would make me break out and look shiny! The sheer formula of the Skinsmiths one is beautiful. It's light weight,  almost like a primer and can easily be worn under makeup. Plus it's great on my sensitive skin and offers broad spectrum SPF 30 protection so a must have this summer.

All the treatments at Caci are incredible, pre pregnancy/breastfeeding I was a huge fan of the LED Light Therapy. The blue light helped to target the bacteria on my skin and helped heal my active breakouts, plus lying down in a dark room with relaxing music on the comfortable bed with my eyes shut for 15 mins was an extra bonus!



What does Skin Confidence mean to you?
Skin Confidence to me means feeling like the absolute best version of yourself, and no longer feeling like you need to hide or shy away. Feeling like I'm able to go makeup free on some days I choose to, and still feel good about myself. Also when skin concerns inevitably arise to know how to tackle them effectively and not letting them get you down! My Caci Skin Therapist has taught me so much about my skin and I'll be forever grateful.


What is your number one skin tip?
To actually take the time to understand my skin has been key for me, thanks to Caci. This means being able to use the right products with the right targeted ingredients for different skin concerns, especially since skin can change  all the time. Also, simply just be kind to your skin. It's so worth investing into. But make sure you invest in the right treatments and products to save yourself so much money and time. I'm a big fan of makeup and really enjoy wearing it, but makeup only looks as good as the skin under it. If you really invest in skincare first and foremost you'll be so grateful. 


What is your must-watch Netflix series or must-listen Podcast?

Netflix: It's hard  to narrow it down! But 'Gilmore Girls'  will always be my favourite show on Netflix, it's such a classic. 'Superstore' is hilarious and such a easy, feel good watch. 'Maid' is a tear-jerker and so moving!
Podcast: The Plant Proof podcast by Simon Hill on Spotify is an interesting listen too!

Thanks for sharing, Beth. Want to feature next? Get in touch with us. Everyone who is featured will be spoilt with some skincare goodness.
---