Skin Confidence Club: Meet Cara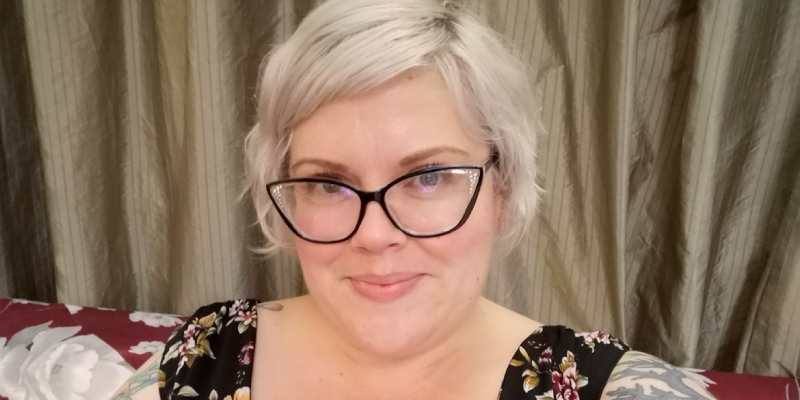 Meet Cara, a member of our #SkinConfidenceClub. Cara joined Caci Oriental Bay mid-2020 and hasn't looked back. Get to know her below.
What is your number one skin tip?
In addition to the global pandemic, I also turned 43 this year, so I thought it was about time that I started treating myself and taking better care of my skin. A friend of mine has been a regular Caci customer in Auckland for a while, and has raved about it, so I decided to give it a go here in Wellington at the Oriental Bay clinic. I went for an initial introductory treatment - microdermabrasion - and was impressed with the friendly, welcoming and knowledgeable staff. I also loved how relaxed I felt after the treatment and how good my skin looked. I was hooked! I became a Reformaskin member and now get treatments every few weeks!
  
What is your favourite Murad/Skinsmiths product or Caci treatment?

I love all of the Murad products I have tried. I'm currently using Murad's Prebiotic 4-in-1 MultiCleanser, which is so good at melting off your makeup at the end of the day and leaving your skin feeling so clean and good. I also love the Revitalixir Recovery Serum, it smells great and makes my skin look and feel so amazing! Oh and the Water Gels - both the Nutrient Charged and the Clarifying Oil-Free - both are so luxe and feel so good on the skin.

In terms of treatments, I think the Sonophoresis Skin Infusion is my favourite - I loved the dewy glow my skin had afterwards!

What does Skin Confidence mean to you?
Skin confidence is literally putting your best face forward, having skin that feels good and makes you feel good about yourself!


What is your must-watch Netflix series or must-listen Podcast?

Oh, I watch so much on Netflix. I'm loving Star Trek Discovery - it's so good to see the franchise heading in the direction it's going with this show. Also, Schitt's Creek, for that touch of wholesome goodness, especially this year when we all need a bit more of that. Finally, The Haunting of Bly Manor, if you like the scary stuff, with brilliantly written and acted characters and a storyline that will scare you and break your heart.

For podcasts, I'm a big fan of My Favorite Murder, as well as No Such Thing as a Fish and My Dad Wrote a Porno.


Thanks for sharing, Cara. Want to feature next? Get in touch with us. Everyone who is featured will be spoilt with some skincare goodness.
---