Skin 101: Combining Products For Results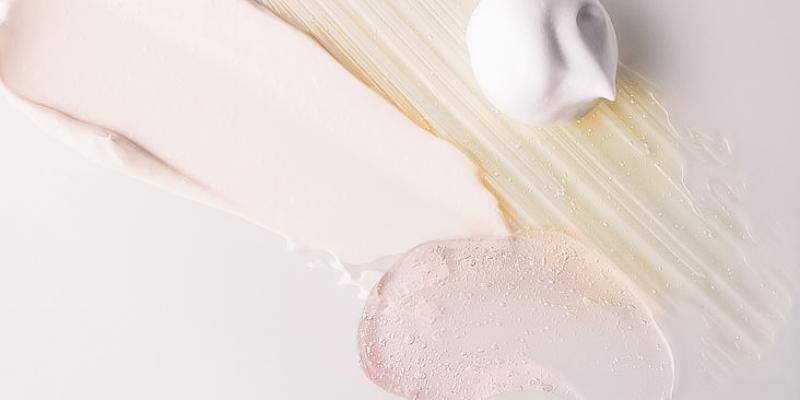 Whilst it is incredibly important we continue to socially distance, there are some things that don't need to keep their distance.
Similar to your fave food combos, using certain skincare products together can reap similar benefits. Pairing the likes of Vitamin A and Vitamin C, hyaluronic acid and facial oils, antioxidants and sunscreen - the list goes on - can give your skin so much more.
Get the inside word on what products are mates (like really good mates) and can be combined in your routine for boosting results. 
Who? Hyaluronic Acid & Facial Oils
Why? Hyaluronic acid hydrates while oils help to repair and maintain a strong skin barrier, which in turn allows for better hydration absorption. Our body naturally produces hyaluronic acid itself with the main objective of retaining water within the skin tissue. However, water can often leech out of the skin without a strong lipid barrier to seal it in, leaving your skin dehydrated. Sounds like you? You can maintain skin hydration levels by adding a few drops of oil on top of your moisturiser to lock that hydration in.
What? Pair Murad's Hydro-Dynamic Ultimate Moisture or Nutrient-Charged Water Gel with Multi-Vitamin Infusion Oil.
Who? Antioxidants & Sunscreen
Why? This is a powerful combination during the day. By incorporating an antioxidant serum in your regime, you will have added protection that will boost your sun protection to fight against visible signs of ageing and skin cancer.
What? Pair Murad's Vita-C Glycolic Serum and City Skin Broad Spectrum SPF 50 PA++++. 
Who? AHA & BHA 
Why? Rid your skin of both surface and sub-surface build up by using an AHA and BHA ensemble.
Alpha hydroxy acid is made up of tiny water loving acid molecules that help to draw water to the skin. AHA not only exfoliates but helps the skin to hold onto moisture while a beta hydroxy acid is oil-soluble which means it can dissolve oils that sits on the skin surface and in the pores. By pairing these two acids together, we can effectively target surface and sub-surface build-up giving you a deeper exfoliation.
What? Opt to incorporate Murad's AHA/BHA Exfoliating Cleanser or Replenishing Multi-Acid Peel into your regime 2 - 3 times a week.
Who? Retinol & Vitamin C
Why? This is your powerhouse couple. Vitamin A & Vitamin C both support the skin when exposed to damaging factors whilst supporting collagen synthesis. Cells age faster when they cannot detoxify themselves which results in damage to your DNA. Coupled with environmental factors such as blue lights, an increase in debris occurs within the cell, ultimately speeding up the ageing process. By using Vitamin C during the day and Retinol at night, you can neutralise the damage and keep the skin strong. This results in keeping that youthful glow, for longer.
What? Pair Murad's Vita-C Glycolic Serum and Essential-C Day Moisture SPF30 during the day with Retinol Youth Renewal Serum or City Skin Detox Night Cream at night.
Who? Vitamin A & Hyaluronic Acid
Why? Depending on the formula of Vitamin A you are using, some skin types can experience flakiness and inflammation. Pairing Retinol with hyaluronic acid will help to soothe and hydrate, combating any inflammation that may occur. Apply retinol first and follow with a hyaluronic acid-based moisturiser after.
What? Pair Murad's Retinol Youth Renewal Serum or Skinsmiths PRO Strength Retinol and Hydro-Dynamic Ultimate Moisture or Nutrient-Charged Water Gel.
Who? Vitamin E & Vitamin C
Why? Vitamin C is needed to recycle the Vitamin E to keep it stable.
Vitamin E protects the lipid part of the cell which makes it great for protecting the skin barrier while Vitamin C protects the cell from free radical damage.
What? Murad's Vita-C Glycolic Serum.
---