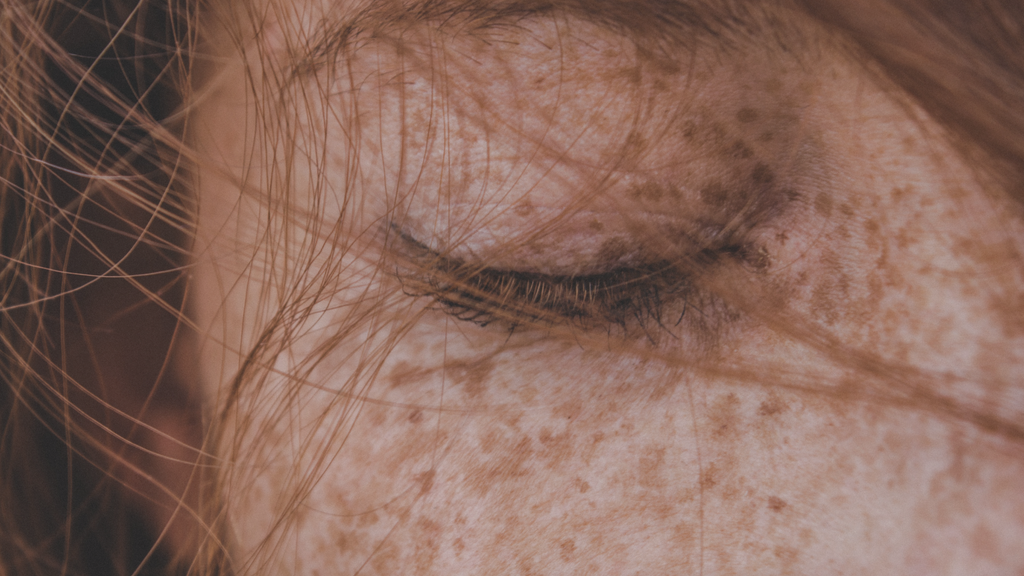 Pigmentation is a common concern, and often one that can seem confusing for many people on how they go about managing it. So, many simply choose to cover it with makeup. However, pigmentation is something we can work to both treat and prevent for happy, healthy skin; zero makeup required!
Keep reading as we discuss the different types of pigmentation (yes there's different types!), what causes pigmentation, and the treatments we recommend in combating this concern.
Identifying types of pigmentation and it's causes
There are two different categories of pigmentation. Hypopigmentation is when lighter spots can appear on the skin due to an absence of normal amounts of melanin (the chemical which gives skin its colour). This type of pigmentation is often caused by genetics.
Hyperpigmentation is where dark spots appear on the skin. This is the more common form and is caused by an increase in melanin. Sun exposure can be a common trigger for hyperpigmentation forming on areas that frequently see the sun, like the hands and face.
However, another common hyperpigmentary problem is Melasma. Melasma is characterised by tan or brown patches on the face and most commonly appears on the cheeks, bridge of nose, forehead, and upper lips. Melasma is believed to be caused by hormonal changes such as pregnancy.
Certain medications can also cause hyperpigmentation, and post-inflammatory hyperpigmentation occurs when a blemish or other skin injury heals, leaving a discoloured mark behind.
Best at-home skincare for pigmentation
It's important to limit sun exposure to stop existing pigmentation from darkening and prevent new spots from forming. A broad-spectrum sunscreen is an absolute must-have to protect your skin and should be an integral part of your daily routine. Ask any skin expert – and they'll say SPF is your BFF when working to maintain healthy skin. Our favourite sunscreen product? Nothing beats our must-have Skinsmiths Daily Antioxidant Defence SPF30.
As for the rest of your skincare regime, it's important to look out for brightening ingredients like kojic acid, azelaic acid, retinol and vitamin C. A few of our stand-out brightening favourites include; Skinsmiths PRO Strength Vitamin C (paired with Ultimate Renewal Serum), Murad Vita-C Glycolic Serum, and Murad Rapid Dark Spot Correcting Serum.
Best advanced treatments for pigmentation
For more advanced results, we offer a range of skin treatments at Caci to reduce pigmentation and sun damage. A tailored plan of Photo Rejuvenation or Microneedling (Collagen Induction Therapy) treatments, teamed with skin rejuvenation treatments such as Microdermabrasion, Skincare Infusion, and Peels, can be particularly effective to break down pigment and restore skin health. A course of treatments are available as part of our Skin Health Plan, Reformaskin. To find out more, we'd recommend popping in for your free consultation.
Needing more advice on Caci skin treatments and skincare? Send us a message on Instagram or Facebook.
---