Skin 101: Products For Winter Skin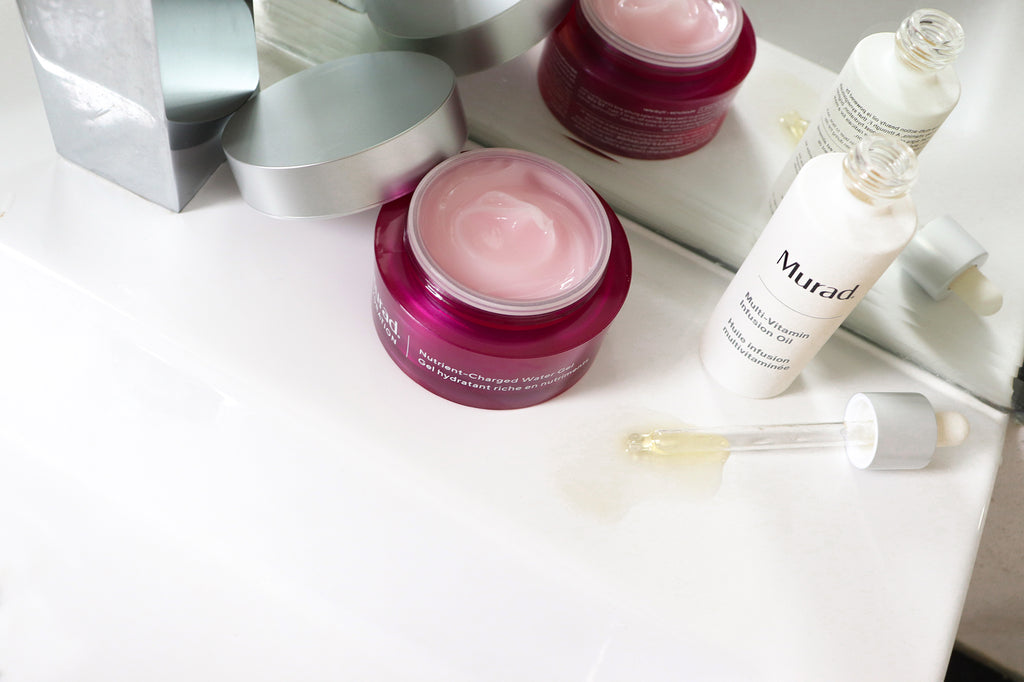 What many people don't realize, is that we benefit the most when we change our skincare to suit the seasons. During summer when you are more prone to pigmentation, up the vitamin C. During winter when you are more prone to dryness, up the hydration. It makes sense, right?
Read on to learn about what your skin might be going through specifically during the winter months and find out what products we recommend using to help combat the concerns that come with it.
What causes my skin to change in winter?
Sebum is the naturally occurring oil that our skin produces which acts as both a protective layer and a trap for keeping moisture next to the skin.
The cold air that comes with winter tightens our skin's pores and reduces blood circulation which causes our skin to produce less sebum – meaning we retain less moisture.
We also see humidity levels drop during winter, meaning less moisture again!
From here we find our skin becoming dryer and dryer. And when untreated, this dryness can also lead to itchiness, redness, and general irritation.
What products do you recommend using to combat the concerns that come with winter skin?
Start by looking for a cream Cleanser Cream cleansers are gentle and won't strip your skin of natural oils – which we know are important to help retain moisture during winter! We recommend Skinsmiths Gentle Cream Cleanser.
If your skin is getting flaky during the cooler months, consider updating your Exfoliator. You don't want to aggravate sensitive winter skin with a physical exfoliant (one with granules), so consider a chemical exfoliant. Chemical exfoliants use enzymes, alpha hydroxy acids (AHAs) and/or beta hydroxy acids (BHAs) to gently dissolve dead skin. Consider trying Murad's AHA/BHA Exfoliating Cleanser or Murad's Replenishing Multi-Acid Peel.
Astringents can be too drying on skin during winter, so a refreshing Toner can be just what the doctor ordered. There's no looking past Murad's Hydrating Toner to replenish lost moisture and prep skin for the following skincare products in your regime.
Serums with hyaluronic acids are especially helpful during winter as hyaluronic acid grabs moisture in the air and holds it to the skin's surface for lasting hydration. Try Murad's Revitalixir Recovery Serum or Skinsmiths Ultimate Renewal Serum – both formulated with hyaluronic acid. Specifically suffering redness and irritation caused by winter damage? Consider Murad's Sensitive Skin Soothing Serum - also with hyaluronic acid!
Make sure you're protecting your eye area with a good Eye Cream as winter dryness can cause fine lines to be more apparent and the delicate skin to become chapped. We recommend Murad's Hydro-Dynamic Ultimate Eye Moisture.
For Moisturiser, we recommend swapping your regular moisturizer for something richer, thicker, and more emollient. Up the ante with Skinsmiths Complete Recovery Moisturiser or Murad's Hydro-Dynamic Ultimate Moisture.
And don't forget SPF! A year-round staple – we stand by using our favourite Skinsmiths Daily Antioxidant Defence SPF30 daily.
Needing advice on the best in-clinic Caci treatments for winter skin? Check out our recommendations here.
---