Skin 101: Simple Skincare Routine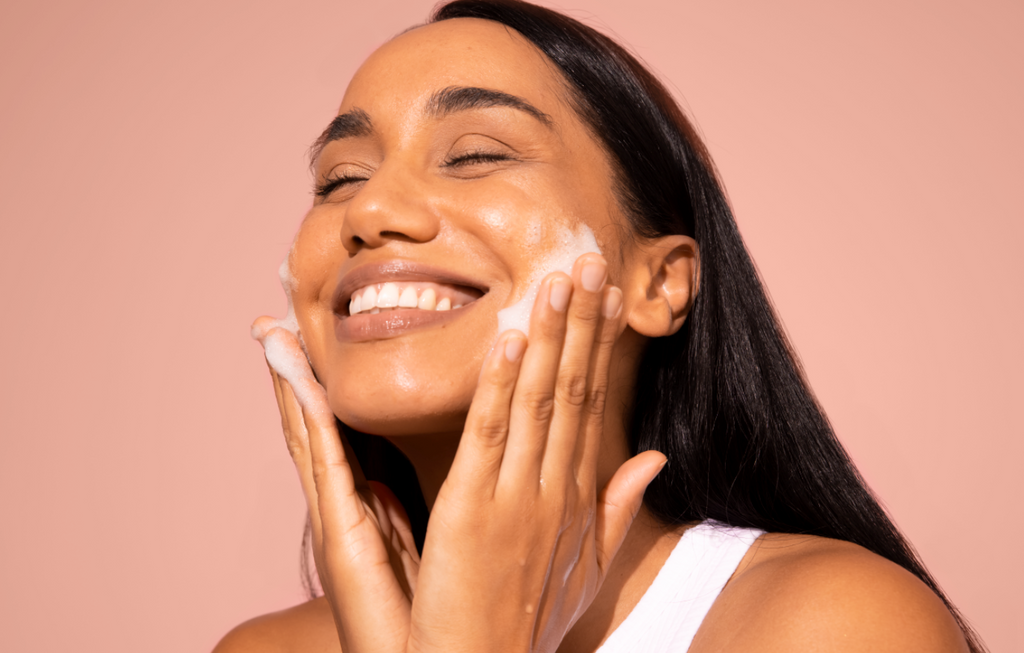 When you're not at Caci topping up your glow with your monthly facial treatment, home is where you should take the time to maintain your glow - and practice that much-needed self-care. But what happens when you don't have your therapist on call to give you that holy skincare guidance? (Hello lockdown).
You read an article titled, 'Your Guide to Your At-Home Skincare Routine.' Thankfully, you're already here!
First things first. Why is it recommended to apply your skincare products in a specific order? It's so your skin receives the full benefits of each product.
Did you know that timing matters too? Give your products time to absorb (anywhere from 15 seconds to 1 minute), before moving on to the next step. This is a great chance to breathe in and out and try to manifest those skin goals you've been wanting to accomplish. *Glowy skin. Healthy skin. Blemish-free skin.*
So now we get into the good stuff, the copy+paste into your phone stuff, here's the skincare steps we love to stand by.
AM regimen
1. Cleanse
2. Tone
3. Serum (antioxidant-based treatments are preferable for daytime e.g. Skinsmiths Hydration Booster mixed with Vitamin C Booster)
4. Moisturizer
5. Eye cream
6. Sunscreen (e.g. Skinsmiths Daily Defence Sunscreen SPF50+)
PM regimen:
1. Cleanse
2. Tone
3. Serum (retinol/anti-aging treatment are preferable for nighttime e.g. Murad Retinol Youth Renewal Serum)
4. Night Cream
5. Eye Cream
6. Face oil (e.g. Murad Multi-Vitamin Infusion Oil)
7. Leave on treatment (e.g. Murad Night Fix Enzyme Treatment)
And there you have it! Now it's time for you to go forth, get into your coziest robe, settle into your zen space, and start acing your self-care with skincare.
---