Skin 101: Skin Conditioning Treatments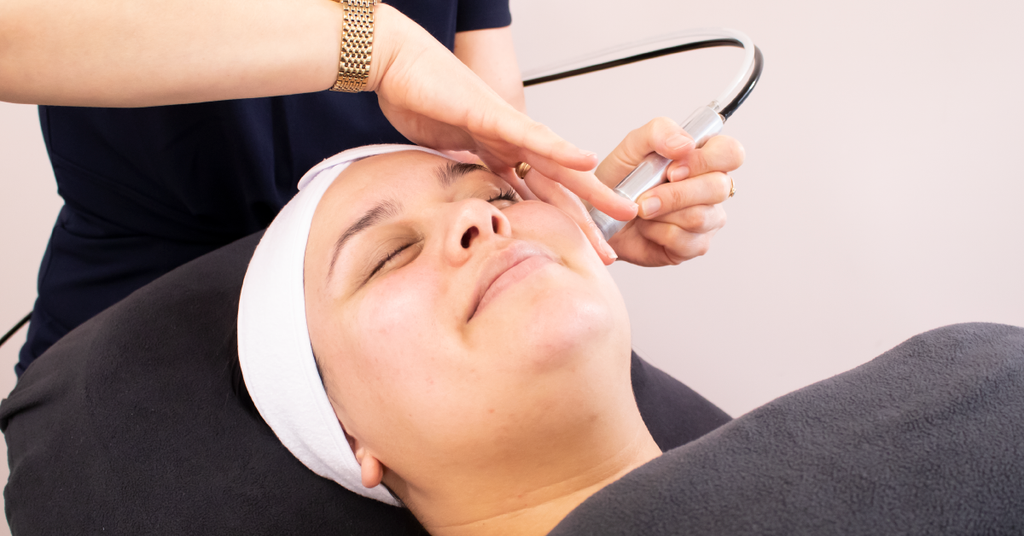 Skin conditioning treatments are the foundation of your skincare routine—helping to refresh, hydrate, repair and soothe skin to keep it in its best condition. 
At Caci, we offer a range of skin conditioning treatments, all developed to help you achieve your skin goals so you can enjoy #SkinConfidence! If you haven't visited us before, or you're unsure how the treatments work, read on to get the 101 on why they are the secret weapon your routine needs.
What are skin conditioning treatments?
Skin conditioning treatments are a combination of non-invasive skin treatments you receive every 3 - 4 weeks to keep your skin hydrated, healthy and refreshed. They also work hard on repairing the skin, improving the appearance of scarring and skin tone and texture.
They work by using a mix of technology and techniques proven to make a difference to skin, including dermabrasions and micro-currents. This allows the treatments to work more effectively, below the surface level of the skin, where they can help trigger real changes.

What are the benefits of skin conditioning treatments?
Increased skin radiance and brightness a.k.a that #CaciGlow
Decreased congestion
Reduced appearance of enlarged pores
Improved skin texture and tone
Decreased bacteria that causes blemishes
Improved hydration 
Stimulate collagen and elasticity production
Reduce the appearance of redness

How do I know if my skin needs skin conditioning treatments?
Just like regular workouts for your body, skin conditioning treatments help keep your complexion in great shape—and by having them consistently, you ensure the effects last longer than a single facial or one-off treatment. With your skin being the largest organ in your body, and your barrier for protecting you from the outside world we think putting your skin health first is super important.
They are a must-have to prepare and ready your skin before you receive any advanced skin treatments such as Microneedling, Photo Rejuvenation or Fractional Co2 Laser. 

What are the types of skin conditioning treatments at Caci?
Microdermabrasion: An instant skin pick-me-up that leaves you glowing! This is an advanced exfoliation treatment which reduces congestion, improves texture and leaves skin refreshed.
Hydradermabrasion: An advanced exfoliation that gives skin a deep cleanse, detox and instant glow. Our newest skin conditioning treatment at Caci.
Sonophoresis Skincare Infusion: This treatment uses Sonophoresis (soundwaves) to infuse antioxidants and vitamins deep within the skin. This results in reduced redness, smoother skin tone and texture, stimulates collagen and deeply hydrates.
LED Light Therapy: Kickstart your skin's natural regeneration process for a clear and fresh complexion. Blue light targets acne and bacteria while healing. Red light works to help reverse the signs of ageing, uneven skin tone and stimulate collagen.
Level 1: Rapid Resurfacing Peel: Revel a fresh-faced glow without the downtime. This potent-yet-gentle peel uses Glycolic Acid plus Licorice extract for smoother, soothed skin.
Blemish Control Facial: Target breakouts with Murad's 30 minute Blemish Control Facial. Murad's exfoliating fruit enzymes are designed to open clogged pores for deep cleansing and extraction without irritation.
 I'm in!  How can I try a skin conditioning treatment?
You're a Caci newbie? We'd love to see you! Have a free consultation with us and try a skin conditioning treatment at a special price - check out our promotions for the latest skin conditioning offers. 
If you're already a member with us, you can access member-only special rates or chat with your Caci Therapist to have them worked into your Reformaskin membership—if they're right for you and your skin.
Needing more advice on skin conditioning treatments? Send us a message on Instagram or Facebook. Or head into clinic for a free consultation with our knowledgeable and friendly staff!
---