Skincare changes to make this Spring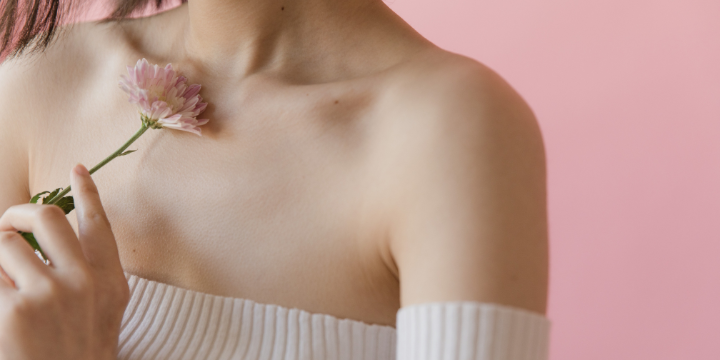 A change in season can sometimes feel like a fresh start – especially when it's Spring! Warmer weather, flowers and ducklings – what's not to like?
Over winter we've been hibernating inside avoiding the chilly wind and hydrating our skin with rich moisturisers.
The cooler temperatures can lead to dry skin and a build-up of dead skin cells – leaving our skin congested and a bit dull. As the sun comes out our skin also starts to produce more oils – helping us to lock in hydration, yay!
With the change in season also comes the change in our skincare routine, much like how we switch out our winter wardrobe for spring! With longer daylight and warmer days, we don't want to wear our winter coats anymore! We want to reveal fresh, healthy skin for spring so check out our top tips:
Get your glow back post winter!
Book yourself in for a Skin Conditioning Treatment at Caci! We love a good hydradermabrasion as this treatment deeply hydrates and also exfoliates (dead skin cells be gone!) and results in soft, healthy glowing skin. 
At home we recommend exfoliating – but a chemical exfoliator, not a physical scrub. The Murad AHA/BHA Exfoliating Cleanser and Murad's Replenishing Multi-Acid Peel are our top picks.
Review your routine
We love when skincare is simple – so we recommend doing a review at the end of summer and winter. Moving into spring we want to look at adding in more antioxidants to protect and nourish the skin and looking at swapping to a lightweight moisturiser – at least during the day! 
Protect your skin from the elements
Look at adding Vitamin C to your regime if you haven't already. As a potent antioxidant Vitamin C works hard to protect your skin cells from damaging free radicals caused by UV exposure. It also promotes collagen production, strengthening your dermis – essential for firm, healthy skin. It also works hard to treat fine lines and pigmentation. We love the Murad Vita-C Glycolic Serum, Skinsmiths Pro Strength Vitamin C and Murad Rapid Dark Spot Correcting Serum.
Prevent and Correct
Everyone's skin is unique – so we recommend matching the treatments and skincare in your routine with your specific skin concerns. This means each step is working hard towards your glowing skin goals! We call this taking a preventative and corrective approach to your skin concerns. Our all round favourite is Retinol: Murad Youth Renewal Retinol Serum, Skinsmiths PRO Strength Retinol. The ultimate tip is to pair your at-home skincare with treatments in clinic on our Reformaskin membership. Regular skin treatments will keep your skin in tip top condition – and our advanced treatments will work to address concerns such as pigmentation, scarring, skin firmness, tone and texture.
Don't forget the SPF!
Check and replace any SPF products that you may have forgotten about since last summer! It is highly likely that by now, they have expired or oxidised. Of course to avoid this and to best take care of your skin we recommend using sunscreen daily – but we know some of you may have lapsed a little bit over the winter time.
Make these changes now and your skin will adapt to avoid congestion, blemishes and dull skin as well as being all prepped for summer!
At Caci, our team is always on hand if you need to chat – we're here to help you refresh your skincare. Book a free consultation with your nearest clinic today!
---