How to Kickstart Your Career in Cosmetic Medicine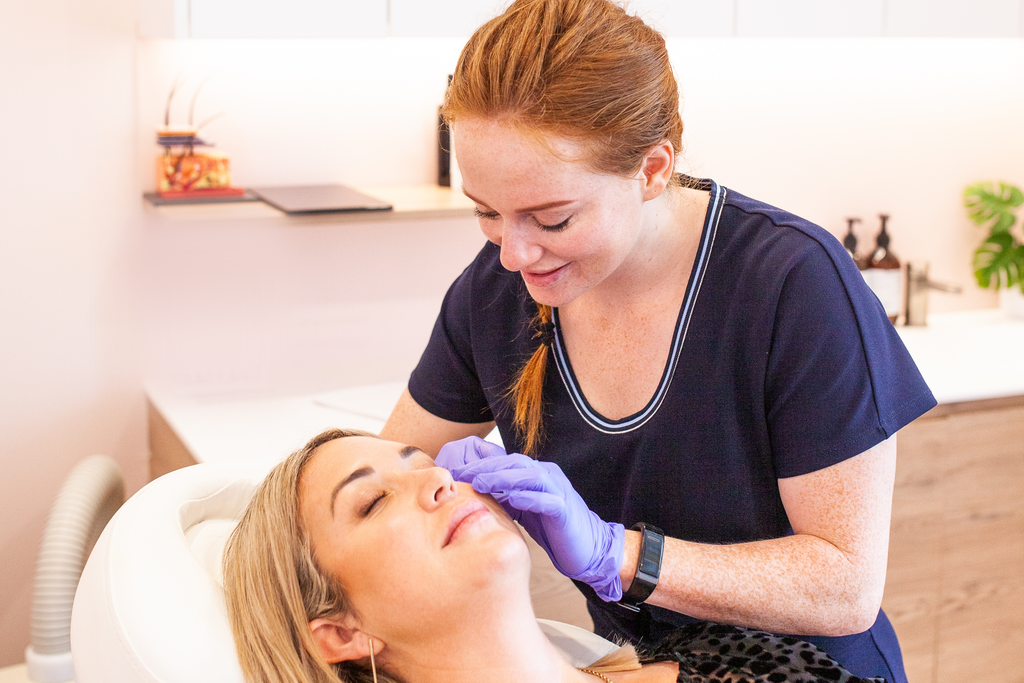 So you're a Registered Nurse and you're looking to enter the cosmetic medicine field? Well, you're in the right place—and we're so glad you're here. Read on to get the 101 on being a Registered Nurse at Caci and kickstarting your cosmetic medicine career!
Where do we recommend getting started?
We advocate that you gain at least 2 year's nursing experience prior to applying for cosmetic medicine roles.
If you're unsure, go have a few treatments and see how they make you feel! Then ask to shadow a cosmetic injector nurse for a couple hours or even an entire day.
Finally, once you have decided if injecting is for you, make sure to approach reputable clinics who have a clearly defined training and support system.

Is cosmetic nursing different to traditional nursing?
Cosmetic nursing is not unlike traditional nursing – you are there for the patient or customer.
One of our goals as cosmetic injectors is to help our customer's self-confidence. We do this by artfully and skilfully delivering treatments.
The greatest reward is when a customer tells us stories about how whatever they had has made a positive impact on their lives.
So now you've got the job, what next?
If you're joining a company with cosmetic nurses and/or doctors (like Caci) you will receive training.
At Caci, we have a Learning Development Team that is dedicated to creating lifelong learning for our staff, as well as a Training Academy based in Auckland to help train our nurses to the best of their abilities.
Taking part in regular learning and development is important to us and our staff, so this would be ongoing during your time with us.

Now that you've got the insider info, we'd love to chat! Discover our current nursing vacancies here. Plus read about Registered Nurses who have decided to take the plunge and become their own boss—as a Caci franchisee!
Image of Tori our Registered Nurse, at Caci Cambridge.
---