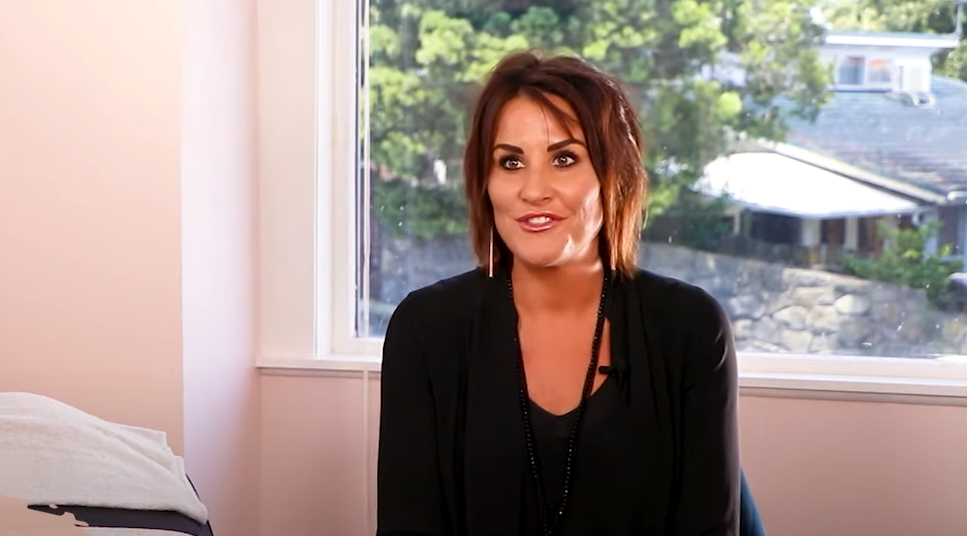 We sat down with three of our team at Caci to chat all things franchising. With over 55 clinics across New Zealand, Caci are market leaders and we are looking for new franchisees to join the team, be their own boss and enjoy being part of a successful New Zealand owned business.
Meet the team:
Penny is our Franchise Operations Manager, she worked as part of the support office team before moving to Taranaki to open Caci New Plymouth in 2011. 5 years on she then purchased Caci Taupo becoming a multi-clinic franchisee for 2 years.
Fran looks after all of the Caci Support Team, in particular the Learning and People Development team. Fran first started at Caci as a Beauty Therapist, before becoming a Clinic Manager in one of our top performing clinics. She has a wealth of knowledge across all things 'Caci'.
Hilary is on our Franchising team - you may meet her when looking into becoming a Caci clinic owner. Hilary has been a Caci Registered Nurse, Treatment Coordinator, Manager and also owned a very successful clinic herself.
Tell us about Caci?
Fran: At Caci our team are really care about building relationships with their customers and the flow on effect getting results for their skin has on the rest of their lives. It makes coming to work every day really rewarding. I love that at Cci as a brand, we are about empowering women - from our franchisees, to the team in clinic and customers. We really are passionate about women's confidence.
Why do customers come to Caci?
Fran: Our customers tell us that they trust Caci, that we make it simple to get results.
What does a successful Caci franchise look like?
Fran: The most successful clinics are those where the franchisee has built a strong team who are all passionate about their roles. You can feel that when you walk into the clinic - a real sense of culture and alignment. 
What does Caci offer as a Franchisor to support the clinics?
Fran: The support office provides a framework to run the day-today operation in clinic, we also provide staff training and clinical support. Every team member that starts at Caci comes to our purpose built training academy. Our goal is to enable franchisees to be strong leaders at the coal face with their team. 
Hilary: During the 2020 Covid 19 lockdown periods Caci's subscriptions, the memberships our customers are signed up to meant that our franchisees had customers regularly paying towards their upcoming treatments. The memberships and how this is supported are part of what makes Caci special.
Hilary: The support team includes Marketing, Sales, Engineering, Communications, Learning and Development, Research, Reporting - there's lots of support! We provide the tools and systems needed so that franchisees can concentrate on revenue generating activities in clinic and excellent customer service.
Penny: People often get into Caci because they like the idea for being in business, they like the industry, but they may not have a business background meaning that they could go off and start something themselves. Essentially this is what franchising is about, that you are joining a company, to represent the brand, because they do it best.
Penny: At Caci our franchisees are our business partners, we really are in this together. Their success is our success. We hear that said over and over again, but is is so true. We're here to support franchisees, we're all here to represent the brand in the best possible way.
Do you have to be a Beauty Therapist or Nurse to own a Caci clinic?
Fran: We have a wide range of skillsets within the team at Caci and we welcome people of all different backgrounds - you just need to be passionate about people leadership and delivering results to customers.
Penny: I, myself was a clinic owner, but never a treatment provider. I was great at talking to customers about all of our treatments and doing consultations with them too. All team members are trained in what we offer at Caci.
What was your favourite part about working in clinic at Caci?
Fran: Building relationships with every customer that would walk into clinic, knowing them by name and watching their journey. One of the best parts was seeing the impact once customers saw results with the skin, the impact on their self esteem, you could see the confidence. I just got such a buzz from that.
Hilary: Being in the environment and the impact you have on customer's lives. The culture at Caci, within your team in clinic is really positive.
Penny: When visiting clinics I can see the difference we make with our customers, I really enjoyed this. At Caci we make it easy for customers to address concerns, have treatments and pay for them in instalments - our memberships are like a gym membership.
What was it like to be a Caci clinic owner?
Hilary: Rewarding! There's nothing better that being able to help someone with their confidence as a treatment provider and owner, you really do have that chance to have a positive impact on people's lives. Being your own boss was great, to reap the rewards from your own business rather than working for someone else. I can honestly say that it was the best financial decision I have ever made. On selling the clinic, I sold it for much more than I bought it for - so I was very happy with that!
Penny: I loved owning my Caci clinics. I very much love working with customers and having a team. I loved watching my team develop, how well they worked with customers and getting results with their treatments. I can honestly say that in both of my clinics, all of the customers came from all walks of life but all shared the appreciation of getting results. Customers wanted to be there, to visits, it was a wonderful experience.
Penny: There are many different parts I enjoy about being part of the team at Caci, the fellow franchisees, the events offered, training, conferences, people development. It's a great opportunity to  run your own business but with the support behind you. It is a very exciting industry, we don't see that changing or slowing down!
Why did you choose Caci over another business?
Hilary: Caci is a wonderful brand and it's an amazing industry. I couldn't imagine working anywhere else. With the many roles I have had at Caci, its certainly never boring and there is always something new to learn. It's been such a big part of my life and I'm grateful for the opportunities I have had. If you are looking to buy a Caci clinic. I would definitely say it was the best financial decision of my life, it was also really enjoyable and fun owning a clinic, as well as rewarding.
Penny: I am particularly passionate about working at Caci. What we do for customers, how we make a difference in their lives, especially around our Reformaskin membership and how we treat skin concerns, I am proud that we do this. It is a really great brand to work for, it is really pushing ahead, it is growing, we've had very good success year on year and we're continuing to see that. We've got people who are very excited about the brand. The support office team is a wonderful team to work with – they're all wanting to do the best for our franchisees and making sure that they also are experiencing great success in their businesses.  
What was best about being your own boss?
Penny: I enjoyed owning my own business but being well supported with treatments, customers, training and learning. So you can take that jump to owning your own business, if you've thought about it, now is the time to investigate and see if it is the right decision for you.
Are you motivated? Ready to put in the effort and enjoy the rewards of owning a successful, beautiful business? 
---