Caci New Plymouth, Franchisee Excellence in Customer Engagement - Westpac New Zealand Franchise Awards 2021 - Finalists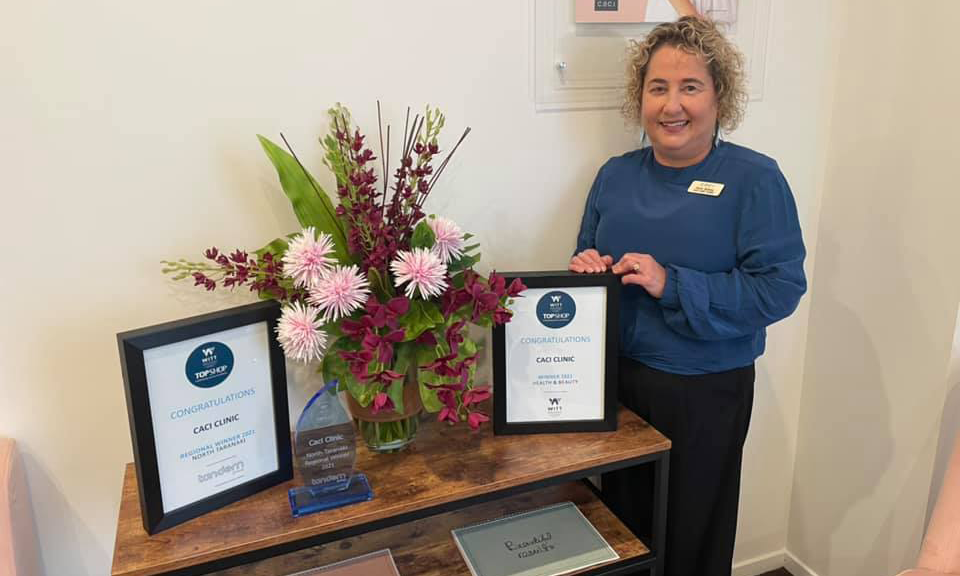 Wow - we've recently celebrated the Westpac New Zealand Franchise Awards 2021 - virtually!

We are very excited to share that our Caci Silverdale Franchisee Alicia Nixon took home the award for Retail & Hospitality Franchisee of the Year sponsored by Franchise Accountants New Zealand. Congratulations to Alicia and her team, this award is very well deserved. We're so proud!

We were in good company with top NZ franchisors with Caci having also been named as Finalists for Retail and Hospitality Franchise System of the Year, one of our star support team Erin Gardner up for Field Manager of the Year and Paula Barkley and Craig Barkley franchisees at Caci New Plymouth recognised as a finalist for Excellence in Customer Engagement.

The team at Caci work hard and together as a group to be successful, it is always such a buzz to see one of our team come out on top! Especially in what has and will continue to be a tough time.

Since then, we've asked a few questions with our Excellence in Customer Engagement finalists, Paula Barkley and Craig Barkley franchisees at Caci New Plymouth.

What does this award mean to you?
Both Craig and I are very proud to have been nominated and becoming finalists. I think it best represents that we are passionate about the business we run, the amazing staff we have and the loyal customers we get to serve each day. 
What did you learn about yourself/the business while entering these awards (reflecting)?
It made us appreciate what we have and that all the hard work is worthwhile! Having not been in a business before we have proved to ourselves that we are capable of learning "lots" of new things and with hard work you can build up a successful business, this of course is based purely on having an amazing team of dedicated, loyal staff – which we are very lucky to have. 
What does it mean for you to be part of a Franchise?
It's about being part of a larger team – knowing there is support if needed, knowing there are other franchises doing what we are doing and that we are all in this together, no matter how hard it gets.
What does the future hold for your business – (growth/ambitions/plans)?At the moment like many businesses our focus is looking after our team and our clients and managing each day as it comes. Going forward we would love to see more growth to our business. We would love to invite new customers to come and see us and welcome back old ones!    

Thank you to the Franchise Association of New Zealand and the judging panel who bring these awards to life. Congratulations to all the finalists and winners!
---