Celebrating all things Caci at our 2022 annual awards!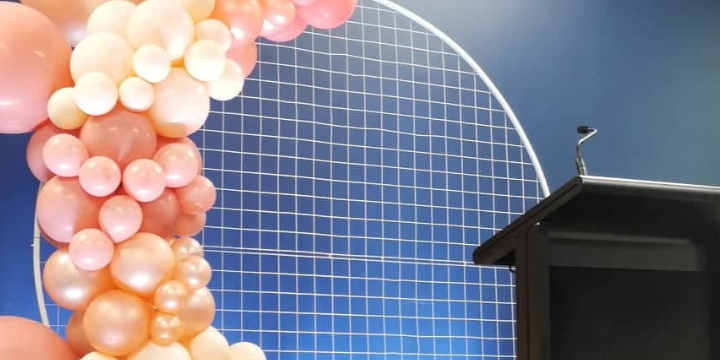 2021 was another challenging year with COVID still present and navigating in and out of the numerous lockdowns but despite all of this, we still had wins to celebrate – and in true Caci fashion we held our Annual Awards Night on Saturday 18th June…virtually. Live streaming straight from the Support Office at 6pm, we had our 70+ clinics across the nation dial in for the virtual party.
One big win was opening 11 new clinics in 2021! Yes, you read that right. Plus we have already opened 11 new clinics so far in 2022!
We are also proud to announce we took out the title again for New Zealand's favourite Beauty Destination for Remix Magazine's Lifestyle Awards for 2022! We are so proud to be your clinic of choice and wouldn't be here without our team and customers at 70+ clinics nationwide.
On the night we had awards for our Top Skin Therapists, Registered Nurses, Treatment Advisors and overall clinic teams. We also had the pinnacle of the Caci Awards night – the Overall Clinic Excellence Awards. Each year one clinic comes on top, taking home the Gold Overall Clinic Excellence award. This award is determined through various factors but most importantly a customer satisfaction score. And this year the award went to…Caci Blenheim!
"We have a team culture that strives to be the best we can be for our customers, and for each other.  We have a strong sense of purpose and a deep sense of care, so this Gold Excellence Award, whilst a huge surprise, is also a reflection of the high standard of treatments and customer experience we deliver as a team." Krista Coningham, Clinic Owner, Blenheim (pictured)
We also had our Customer Choice Awards – as voted by you! This year we had over 1300 individual votes, and it was truly a Caci Love Bomb for our wonderful teams in clinic. Dedicated to supporting your #skingoals, our 2022 Skin Therapist Customer Choice Award Winner went to Cassandra from Caci Kerikeri. She's been with the Caci team for a while and "goes above and beyond every time", our Registered Nurse Customer Choice Award Winner went to Andrea from Caci Merivale!
Congratulations team Blenheim and to all of Team Caci across New Zealand! Here's to another year and hopefully we'll get to see all of Team Caci in person for our next Annual Awards night. Cheers!
---