My Skin Story: Meet Melanie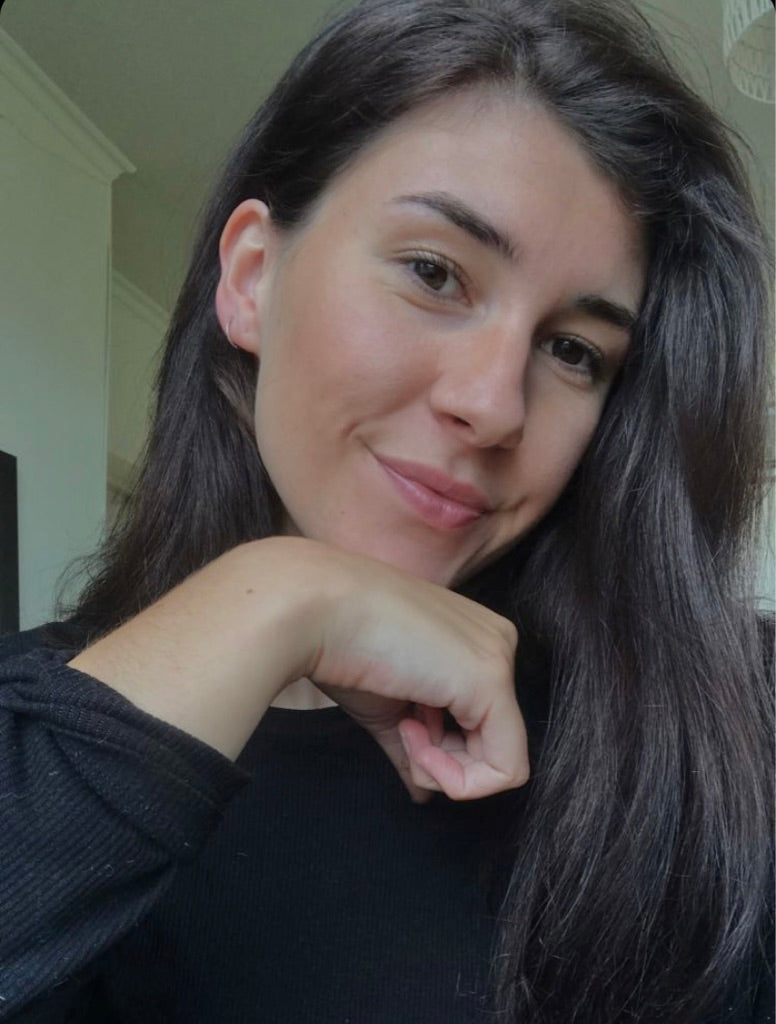 Meet Melanie, a member of our #SkinConfidenceClub! Melanie is currently a Reformaskin member at Caci Dunedin, having joined us after struggling with breakouts for years.
Get to know her better below and check out her amazing skin transformation!
What membership are you on at Caci?
I am currently on the Reformaskin membership which works so well!! I am able to pop into the clinic for a treatment personalised to my skin every 3 weeks. This is so easy & I believe the consistent skin treatments have definitely made the difference!
What is your favourite in-clinic treatment at Caci?
Hydradermabrasion babyyy! I loveeee this treatment as it feels so fresh and clean afterwards, by removing the dead skin cells and putting hydration into the skin.
What is your 'must have' skincare product/s?
Murad AHA/ BHA Exfoliating Cleanser (it leaves my skin so smooth!). I use this exfoliator along with my Murad Prebiotic 4-in-1 MultiCleanser, the ultimate duo!! I love how easy my foundation glides onto my skin afterwards & the lasting glow, fabulous! 
Tell us about your skin in your teens/early 20's?
During my teenage years I had multiple breakouts & uneven skin tone (those hormones right!) It was persistent on my forehead and cheeks, after using multiple cleansers and creams I was starting to give up and just hope I would grow out of it! This wasn't happening. I told myself if I could be consistent for 6 months I would for sure see a difference, and after 11 months I am still seeing the benefits from the amazing girls at Caci Dunedin! Addicted!
How has your skin changed over time?
Overtime my skin has gone through multiple stresses with a broken skin barrier, lifestyle changes & hormones. I was thinking "ah gosh I need to get on top of this before it's too late!" Prevention is the best approach right? Being in my mid-20s I thought now is the prime time to be consistent during my skin care routine & it has paid off. 
What have been your main skin concerns?
Breakouts & congestion! This has been ongoing but the treatments I got at Caci have been amazing! If my skin was dry, I would get a hydrating treatment, if there is lots of congestion I would get a peel! The best thing about Caci is how the treatments are catered to you and your skin as an individual.
How do you feel about your skin now/today?
My skin is so healthy & clear now! I am finally seeing a change after trying countless products and treatments at multiple places. My skin isn't sore or burning and I don't have reactions to makeup like I did before. How good is a healthy skin barrier?!
When did you start coming to Caci and for how long?
11 months, on a 3 weekly treatment plan! I signed up when my skin was at its worst! The girls were so helpful and explained every step along the way!
What do you love about coming to Caci?
The girls at Caci Dunedin are so friendly, helpful and accommodating. I can pop in on a busy day or take my time and enjoy my treatments on a more relaxed day (Sweet pea Emily is awesome too!)
What does having 'Skin Confidence' mean to you?
Skin confidence to me means feeling fresh & healthy in yourself!! Caci treatments are the total self-care package & make me feel better inside and out!
Thanks for sharing Melanie - we're so happy for you and your skin! Want to feature next? Get in touch!
---