My Skin Story: Megan Annear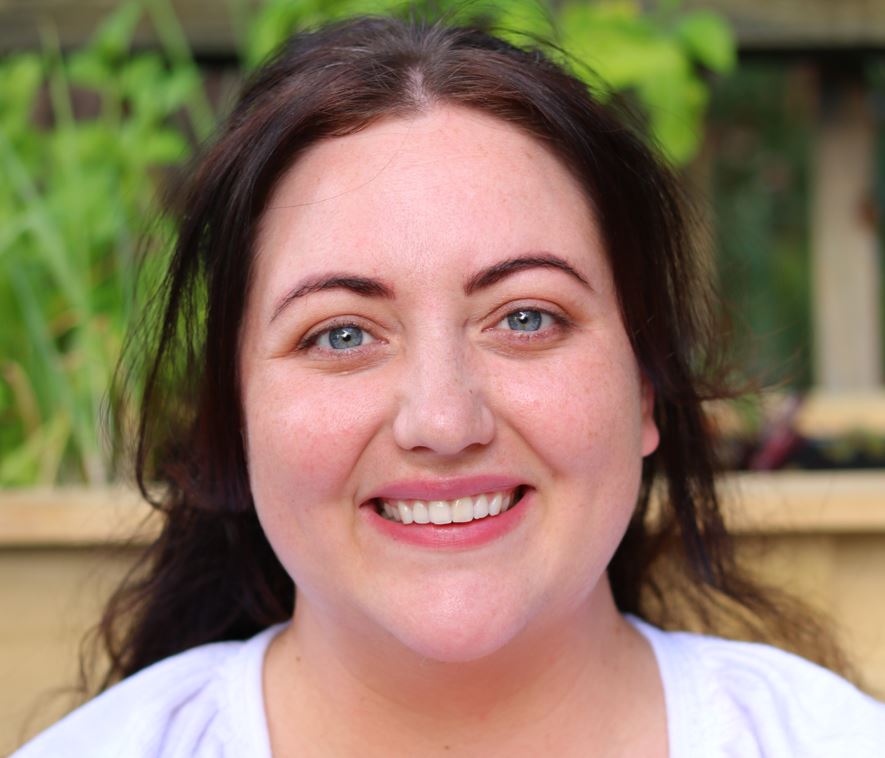 Meet Megan, one of our Caci Ambassadors and radio announcer on The Edge Breakfast.
Get to know her better below and check out her must have treatments and skincare products she is using to meet her skin goals. Because we all deserve 'skin confidence' right?!
Tell us a little about your Caci skin glow-up!
I have been going to Caci Clinic since I was 17 years old! Caci has for years helped me with my skin, when I was younger it was with acne and now it's with dryness and fine lines. My skin is the best it's been in years now.
What were the main changes you noticed in your skin?
I think what I've noticed is that it hasn't aged as much as it would've without Caci - I look at photos of my skin from a few years back and I look the same even after a rough few years, having a baby and losing a lot of sleep (plus getting up at 4.30am every mornings for over 5 years now!) I know without Caci my skin would be in a very different place.
What were the main skin concerns you were trying to address, and how did we go in helping you combat them?
I get very dry skin, I have psoriasis on my scalp and dry sky runs in the family. I love hydrating treatments where I walk out with my face looking plump and juicy.
What's your "holy-grail" product/favourite Murad or Skinsmiths product/s?My favourite product is The Resurfacing AHA/BHA Peel from Skinsmiths - every time I use this my skin looks noticeably more glowing, brighter and smoother. I love this! I also love Murad's Correct & Protect Serum Broad Sunscreen 45+, I wear this every day and you only have to use the smallest bit. It's really lovely to wear on it's on and gives such a light glowy base. My ride or die is the Murad Revitalixir Recovery Serum - my skin drinks this up. I tend to be dry and this wakes it up instantly!
What is your current skincare routine?
My AM skincare routine:
To start, I use the either the Murad Essential-C Cleanser or Skinsmiths Gentle Cream Cleanser. After cleansing I use Murad's Hydrating Toner followed by the Revitalixi Recovery Serum and Renewing Eye Cream from Murad. Hydrodynamic Ultimate Moisture to finish with SPF of course!
My PM skincare routine:
At night I cleanse with Skinsmiths Gentle Cream Cleanser, followed by favourite Skinsmiths AHA/BHA Peel. I also love using Murad's Retinol Youth Renewal Serum, Renewing Eye Cream and then finishing with Murad's Retinol Youth Renewal Night Cream!
Going forward, what are your skin goals?
To continue to have the confidence to wear no make up and love the skin I'm in.
When was your first appointment at Caci and how long have you been visiting us?
2007! But I have steadily been  going to Caci Clinic for nearly 5 years now.
What membership/s are/were you apart of?
I had laser hair removal for my armpits which I still love the results of and go for a facial every 3 weeks.
Tell us a little bit about your experience at Caci. What did you like the most about coming to Caci?
I love to feel looked after, relaxing and knowing I'm in the best hands who know what they are talking about. I look forward to my time at Caci so much, I always walk out feeling better than when I walked in.
How are you feeling about your skin now in comparison to when you started your skin journey with us?
Confident, so happy to be without make up day to day, knowledgeable about what my skin needs and how to look after it (sunblock, sunblock, sunblock!)
What is "Skin Confidence" to you?
It's just feeling happy in my skin, without make up and not fearing ageing.
---