Skin Confidence Club: Meet Bec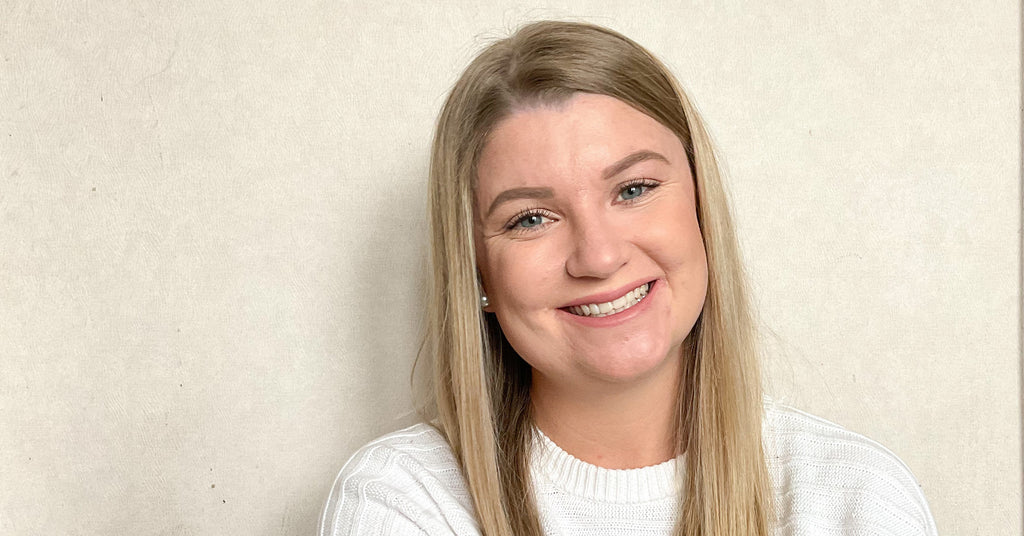 Meet Bec, a member of our #SkinConfidenceClub! Bec is a member at Caci Palmerston North having joined us in 2018 after struggling with her acne for years. Get to know her better below and check out her incredible skin transformation.


What brought you to Caci?
I have been struggling with bad skin most of my life and have been on and off medications to help but nothing seemed to work. 3+ years ago I thought enough was enough and a friend recommended I try Caci. It has been a long process with lots of ups and downs in attempt to sort out my acne. I decided at the start of the year to come off the contraceptive pill and really target my acne, to see where it stemmed from... it was time that I actually did something to make myself feel more confident in my own skin! Joining Caci's Reformaskin membership has been the best decision and investment into making me more skin confident.


What is your favourite Murad/Skinsmiths product or Caci treatment?

I have used many products during my time at Caci but I think I have finally found my favourites which are in the Murad Hydration range. I use the Murad Prebiotic 4-in-1 MultiCleanser everyday and night (double cleanse at night). I also use the Murad AHA/BHA Exfoliating Cleanser 2-3 times a week depending on my skin (this has been my game changer).

Both morning and night I use the Murad Prebiotic 3-in-1 MultiMist and then I use two serums—Murad Revitalixir Recovery Serum for day and around the eyes for night (anti-wrinkle treatment in a bottle) and use the Murad Sensitive Skin Smoothing Serum for night and follow with the Murad Hydro-Dynamic Ultimate Moisture day and night, and I always finish with the Skinsmiths Daily Antioxidant Defence SPF30 Sunscreen for the day.

I love all these products and so happy that I invested into these as they have made the biggest difference to my skin and helping me achieve that #CaciGlow!

As I have quite sensitive skin, and with my acne, I have been limited to the types of treatments I can get. I highly rate the LED Light Therapy Treatment this has helped drastically in scarring and redness. It has also helped with reducing any active pimples. I love a good peel, glycolic ones are my fave! I have been able to have two Microdermabrasions which I highly recommend to have if your skin is able to—they make your skin feel polished.



What does Skin Confidence mean to you?

Skin confidence means a lot to me. I am someone who rarely wears make-up in my day to day life, so being skin confident is important. Don't get me wrong, there are days where my skin has had its moments... I have been tears from the pain and just feeling like it was never going to get better. I would spend ages in front of the mirror trying to cover up the acne so no one would stare.

I think my turning point for embracing my skin, was when someone asked a friend of mine 'what's wrong with her face?'. That has taught me that people are going to look or judge no matter what and it is best to just embrace it.

Caci has taught me to trust the process and love the skin I'm in. I know my skin isn't perfect and probably never will be, but I know I am doing what I can to help keep it under control and keep it perfect for me. Now I can go out and be confident no matter what my skin is like and still feel beautiful.



What is your number one skin tip?
Hydration and sunscreen! These have been my absolute game changers to help clear my skin. Using Murad Hydration range has been the best thing I have invested in and keeping up with my water intake as well as sunscreen! I am a P.E teacher and spend a lot of my time outside so this has been the best thing to add to my skin regime. Also just having a skin regime has changed my life, putting that time and effort into your skin does wonder for self care.



What is your must-watch Netflix series or must-listen Podcast?
My newest Netflix binge would have to be Outer Banks!

My go-to Podcasts is Bel Crawford's Self-Love Club (Caci loves Bel too!) and Kim Crossman's Pretty Depressed. These are great when my anxiety is high. They're both New Zealand women who speak about relevant content which I love.

Thanks for sharing Bec—we are so happy for you and your skin! Want to feature next? Get in touch!
---