Skin Confidence Club: Meet Chanel and Tim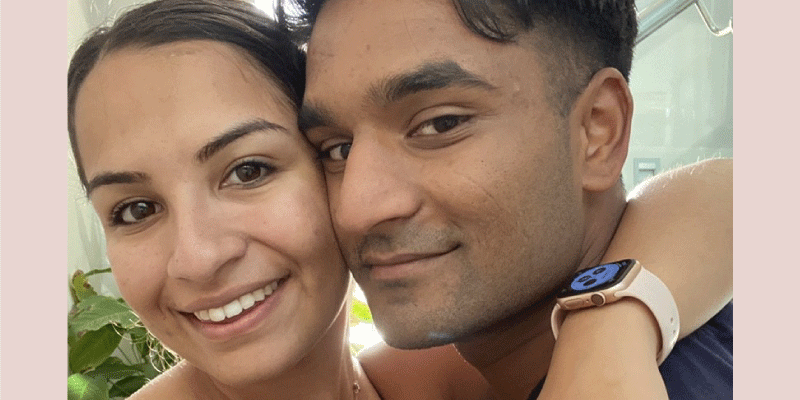 Meet Chanel and Tim, members of our #SkinConfidenceClub. Chanel joined Caci New Lynn in early 2018—Tim was impressed with her results, and wanted in! Get to know them below.
What brought you to Caci?

Chanel: I came to Caci initially for laser hair removal and after talking to Stevie at Caci New Lynn, she told me about the wonderful skin membership and so I signed up for it and have never looked back.
Tim: I came to Caci because I started noticing Chanel's clear skin and wanted the same results!


What is your favourite Murad/Skinsmiths product or Caci treatment?

Chanel: my favourite Caci treatment is a peel followed by red LED Light Therapy. My skin quite literally glows after these treatments! As for favourite product - Skinsmiths Daily Defence Sunscreen SPF 30! It's a must.
Tim: The iron man facial a.k.a a peel and red LED Light Therapy too! #GreatMindsThinkAlike 


What does Skin Confidence mean to you?

Chanel: Skin confidence is not being shy in your own skin or covering up your impurities with layers of makeup. Skin confidence is loving who you and are how you look and empowering others to feel the same. Caci has helped me to find my skin confidence. I used to be a person who has had terrible acne, struggled with keloid scarring and many insecurities regarding my skin; now I can walk out of the house completely confident with just a layer of sunblock to protect my skin, some highlighter and that's it! My skin confidence has been created by Caci and I will be forever grateful!
Tim: *shruggs* hmmm... skin confidence is about knowing that you have the right people and professionals taking care of your skin which gives me more time to focus on the things that really matter! It's one less thing to worry about. Skin confidence is about knowing you're healthy on both the inside and out!


What is your number one skin tip?

Chanel: Less is more! Let your skin breathe. I'm a big advocate for no make up days!
Tim: Use your girlfriend's skincare products! It works wonders.


What is your must-watch Netflix series or must-listen Podcast?

Both: We are currently binge watching Prison Break but also are big fans of Queen of the South, Money Heist and The Blacklist (we love crime TV as you can tell). Must listen podcast is Beautiful Anonymous! Such a cool concept and you learn so much from anonymous peoples' stories.


Thanks for sharing Chanel and Tim. You guys are couple skin goals! Want to feature next? Get in touch!
---