Skin Confidence Club: Meet Claudia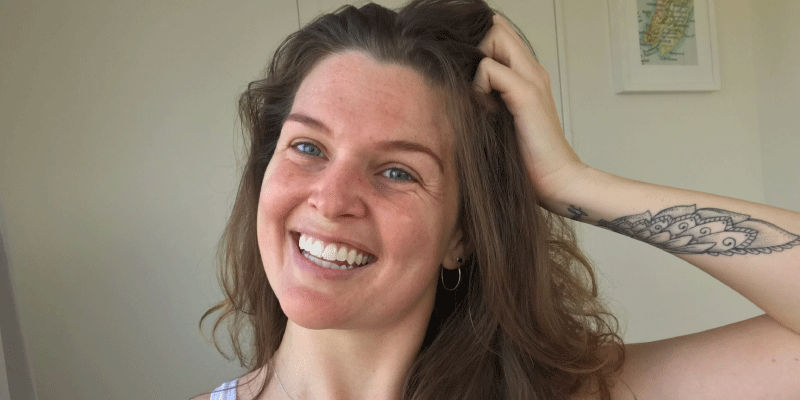 Meet Claudia, a member of our #SkinConfidenceClub. Claudia is a member at Caci Thorndon having joined us in early 2018. Get to know Claudia below and check out her incredible skin transformation.


What brought you to Caci?

I developed acne at 23 from hormone imbalances created by intense anxiety and bulimia. Nothing I tried for my skin was working until I realised that I was treating symptoms and not the cause. By the time I was 25, I was managing my anxiety and bulimia but was exhausted never feeling confident in my skin. I decided to invest in myself and my confidence by heading into Caci. I had already been going to Caci for laser treatments and had a few of the facials so I knew all their treatments were really individualised and focused on healing the cause of skin issues. I'm now 28 and love my skin!


What is your favourite Murad/Skinsmiths product or Caci treatment?

Oh, so tough to narrow down! The Clarifying Cream Cleanser (formally known as Time Release Acne Cleanser) was literally transformative for my acne. I still religiously use the Clarifying Cleanser at night to ward off future breakouts! In the mornings I love a really hydrating, luxurious product so the Prebiotic 4-in-1 MultiCleanser is my go-to. I also cannot live without my Multi-Vitamin Infusion Oil to keep my face glowing and feeling smooth! 

My favourite treatment is dependent on how my skin is feeling and the time of the year! This is why I love Caci because there is nothing cookie cutter about your treatments. The technicians become invested in your journey and really take the time to listen, analyse and then work out what's best! That said, my skin always reacts really well to red-light therapy and nothing beats the feels of a microdermabrasion glow!



What does Skin Confidence mean to you?

For me, skin confidence is about what has been removed from day-to-day life. Skin confidence has taken away the constant worrying about the state of my acne in work meetings! It has taken away the hesitation of going swimming with my friends or saying hi to people at early Sunday morning farmers markets. Skin confidence has taken away the panic before someone approaches me on a night out for a chat. 

Skin confidence is knowing that perfection is an illusion but that I can get on with living my best life and having fun!



What is your number one skin tip?

Routine! Get good quality products and advice, then stick to it. Skin improvement is a marathon not a sprint and changes won't happen overnight. Having confidence in product quality helped me to have faith in the process.  

Also don't make big changes all at once, focus on incremental but achievable steps. Spending a bunch of money on lots of products was never successful for me. Add one thing to your routine at a time, not only is this easier on the bank account but it allows you to create good habits and to assess the impact that product is having! 



What is your must-watch Netflix series or must-listen Podcast?

Unlocking Us with Brene Brown podcast for all things life purpose, sense of worth and pyschology! Call Her Daddy podcast is always hilarious and I love how it breaks social expectations of female sexuality and normalises failure and weirdness!   


Thanks for sharing Claudia—we are so happy for you and your skin! Want to feature next? Get in touch!

---