Skin Confidence Club: Meet Flor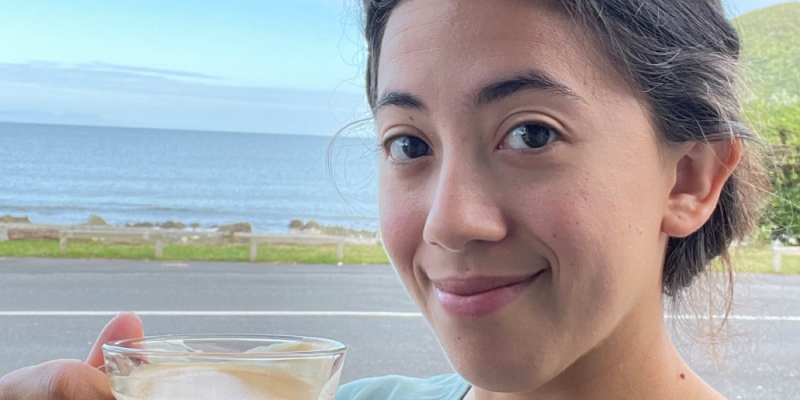 Meet Flor, a member of our #SkinConfidenceClub. Flor joined Caci Porirua this year and is so happy she took the plunge. Get to know her below.
Tell us about your skin journey so far,
I had been struggling with intense redness, irritation and hormonal acne for the past year. On my own I was trying product after product without ever seeing positive results. I decided to sign up for a free consultation at Caci and am so happy I did. I began my facials and LED Light Therapy treatments in February and have already seen a major decrease in redness and acne. My face feels fresh and healthy. 


What is your number one skin tip?

Even if you don't want to, just wash your face at night. As a Mom to two small girls, I understand how exhausted it can be putting kids to sleep. The last thing I'd want to do was wash my face. It used to be such a struggle for me until I realized I didn't need to wash my face seconds before going to bed. I could wash it anytime in the evening. Now I wash my face around the same time my kids are brushing their teeth and getting ready for bed. 



What is your favourite Murad/Skinsmiths product or Caci treatment?

My favorite product has to be the Murad Nutrient Charged Water Gel. It feels so rich and luxurious going on and there is no sticky feeling after applying. 



What does Skin Confidence mean to you?

My little girls watch everything I do. In a world full of filters and editing, I want them to know that imperfections are normal and everyone has them. Skin confidence for me means that I can wear less makeup and when I do wear makeup around them I prefer a more natural look. 


What is your number one skin tip?

If you can work out without wearing makeup go for it! I found that my skin would be dull and prone to breakouts when I work out with makeup on. Now on the occasion I am working out and have makeup on I make sure to cleanse after my workout. It truly makes a difference.



What is your must-watch Netflix series or must-listen Podcast?

I've recently powered through Netflix's period drama Bridgerton and cannot wait until the release of it's second season. This show was an instant hit over the holidays. I had not read any of the novels beforehand but I've really enjoyed the adaptation. It's a must watch with it's beautiful costumes, drama and cinematography.

Thanks for sharing, Flor. Want to feature next? Get in touch with us. Everyone who is featured will be spoilt with some skincare goodness.
---