Skin Confidence Journey Story: Linda, Sixties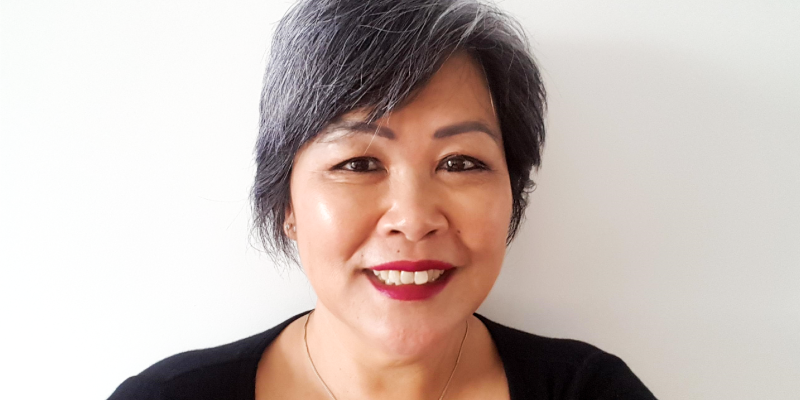 We sat down with some of our Caci lovers in their twenties, thirties, forties, fifties and sixties to chat about their journey to #skinconfidence with Caci. This blog episode, meet Linda, a sixty-something mother and grandmother who is well on her way to embracing her skin—and her age. Get to know her below.
1. What does your current skincare regime include? 
I cleanse with Murad's Prebiotic 4-in-1 MultiCleanser—but at night only as my skin is very dry. In the morning I use a warm cloth to cleanse, followed by Murad's Hydrating Toner. I use different serums and eye cream in the morning and evening.
During the day I use Murad Rapid Age Spot Correcting Serum to keep my skin tone even (don't want those age spots), followed by Murad Age Balancing Day Cream SPF 30. I am good at reapplying my SPF and don't really like sitting in the sun so this helps. In winter my skin is very dry so I also incorporate Murad Multi Vitamin Infusion Oil.
I do the same routine at night but change my serum to Murad Retinol Youth Renewal Serum to treat my aging concerns, followed by Murad's new Intense Recovery Cream which is so soothing and nourishing on my skin.
During the day I use Murad Renewing Eye Cream which has been amazing for my puffy eyes and Murad Retinol Youth Renewal Eye Serum at night to help with lines around my eyes. I love the Retinol Eye Serum because I can put it on my eye lids too! When I need a pick up I use the Murad Replenishing Multi Acid Peel about 3x a week and then the glow is back. Sometimes I will also home roll (Derma Roller) couple times a week just on my frown lines/jaw line or pigment spots before my serums. I use a Skinsmiths Derma Roller.
2. What were/are your biggest skin concerns that you struggle with in your sixties?
My biggest concern as I approached my sixties was loosing the volume around my jawline and looking jowly... and the dreaded double chin! My eye lids definitely started looking droopy and my skin is even dryer which made my skin look very dull and tired looking. I had to re-look at my skincare and start using more nourishing products such as Murad's Multi Vitamin Infusion Oil before my moisturiser.
Having Retinol Peels and Vitamin C treatments at Caci made my skin more hydrated and glowy too. I then decided to join a plan and introduce Microneedling—and that was absolutely life changing for my skin. My pigment evened out and because they microneedled on my jaw line and under my chin—it tighten the area up! I feel more confident with they way I look now and when I look at my photos I look a bit more like I used to a few years back!
3. What are/were your skin goals? 
My skin goals is to have healthy skin and not have to wear to much make-up. For me it is not about looking younger (although it helps) but looking the best I can for my age. Just to have that vibrancy and freshness in my skin and to be confident whether I am at work or socialising. In fact, my skin confidence it gave me the confidence to let my hair go naturally grey... I now think I wear grey hair well, without looking too old, because my skin is healthy. I think embracing aging is a huge goal for me which I feel I am achieving well.
4. What is the best thing about having #skinconfidence in your sixties?
Skin confidence at sixty means I don't have to hide under lots of make-up and I don't cringe when I see my reflection. I feel confident in myself—and caring about yourself is so important. The best thing is people think my daughters and I are sisters... my daughters roll their eyes, but I am thinking yes!!!
5. What Caci are you a member at?
I love being the National Skincare Trainer at Caci. I love Caci because we work to understand skin concerns and know what to recommend what my skin needs.
Thanks for sharing Aroha! Want to hear more Skin Journey Stories? Get to know Isabella, Aroha, Waihoroi and Deby!
---