Let's talk about toner; why toner is an must-have skincare product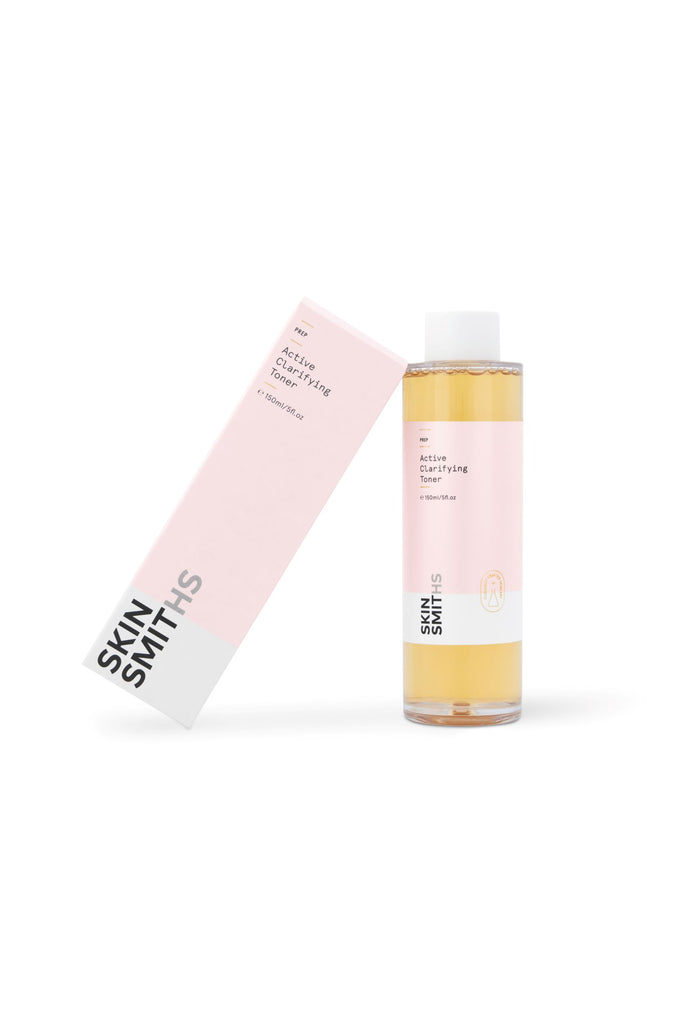 A lot of you will probably scratch your head in bewilderment when it comes to using toners, what do they actually do and do I really need it? 
It's natural to try and separate skincare, which products are absolutely necessary, and which ones can you go without to save yourself a few precious pennies. But some of us make the fatal mistake of assigning our toner into the later 'nice to have' category, when in fact it should be right up the top of the list of necessities when it comes to your skin's health. If you're trying to think about products you can give a miss without severe consequences, I'm afraid toner is just not one of them.

Even after double cleansing it's amazing how much more makeup and other nasties still come off the skin when you tone. So here's a comprehensive breakdown of what toner is, what it does, and which ones to buy depending on your skin type.
What is a facial toner?
While some of us are already well versed in the world of toners and automatically reach for it as the second part of your skincare regime, a lot are probably still on the fence about whether or not it's really necessary. A few of the older facial toners got a bit of a bad wrap for drying out the face, but the new and improved functionality of toners mean, if you choose the right one, they usually have the opposite effect. 
Toners today tend to include hydrating ingredients such as hyaluronic acid, chamomile and cucumber extract which while giving the skin a really thorough clean, also replenish it.
What does toner do?
Well, a lot of things. It can be used to target a number of different skin concerns. Here are the main ones. 
Replenish and nourish skin
After you've cleansed, your skin needs to be replenished with what the cleanser removes which is where a good toner can come into play.
Water-based cleansers often don't quite wash the entire day off your skin, so a toner is a good step to ensure the skin is clean, prepped and primed for your serums and moisturisers to work their magic overnight. It also improves oiliness and can help to fight acne and stop breakouts from occurring by removing harmful bacteria from the skin. 
Improves your skin texture
If skin texture is a concern, then incorporating a toner that includes acids should be on your to-buy list. These ingredients work to exfoliate rough, dead skin cells which will reveal a smoother surface and also boost your skin's elasticity. All toners work to restore the skin's natural and optimal pH levels, which will make way for the treatments and products that follow it. The result? Smoother skin texture.
How and when do you use your toner?
Toner is best used as the second step in your skincare regime. Following a good cleanse, apply the toner to a cotton pad and apply to a clean face. Allow it to completely absorb (shouldn't take any longer than around 30 seconds) before continuing with the remainder of your skincare regime. You can use them morning and night if you wish, or just at night to remove the 'day' from your face and allow for better absorption of your serums and moisturisers.
Which toner should I buy?
While we 100% recommend that everyone should be using a toner, like all skincare, these are not a one size fits all product. Most toners are created with a certain skin type or concern in mind. So here's a brief rundown on what to look for and what to avoid depending on your individual skin type of concern. If you're still completely lost as to what to go for, book a free consultation at your local Caci Clinic and the friendly staff will be able to point you in the right direction.
Sensitive Skin 
If you have sensitive skin that is prone to drying out, try opting for a toner that is filled with gentle, hydrating ingredients rather than acids as these may be too strong for you. The Murad Essential-C toner is perfect for this skin type. Incorporating Bitter Orange Flower and Coneflower Extract, this toner re-established normal pH levels on the skin which works to tighten, brighten and replenish the skin's radiance, without being harsh. This product is particularly nice to use in the morning as it will leave the skin hydrated and refreshed (and it also smells great). 
Acne-prone skin 
The Skinsmiths Active Clarifying Toner is the perfect solution for you. This clarifying solution incorporates Witch Hazel Water, Sodium Hyaluronate (which is similar to Hyaluronic Acid), and Cucumber Extract which together work to hydrate, plump and calm blemished skin. 
Witch Hazel Water helps to eliminate excess oil and tighten pores, which can all exacerbate and cause acne. Sodium Hyaluronate helps to deeply penetrate the skin and restore optimal moisture to leave you with that fresh, firm feeling. While Centella Asiatica and Cucumber Extract calms and soothes irritated, blemished skin. This is all combined with the protective antioxidant power of SauvigNZ, nature's answer to defending against everyday environmental damage caused by exposure to UV and pollution, and Skinsmiths secret hero ingredient in all their skincare products.
Ageing Skin 
If you have ageing or dry skin, try looking for ingredients that will give the skin as much moisture as possible such as glycerin and acids. The Murad Hydrating Toner is perfect for these skin concerns, as it works to instantly balance skin's natural pH while lifting impurities to enhance the benefits of the treatments and products that follow. The Sodium PCA helps to replenish skin's lost moisture, while chamomile and cucumber extracts soothe and further hydrate the skin. This is actually a pretty universal toner that can be used across the board, even for our more sensitive skin types!
Ready to choose your perfect toner?
To summarise, having a good toner in your skincare arsenal will provide a healthy base layer for the rest of your skincare products as well as restoring the correct pH to your skin. Basically, it's just a really hard working skin cleansing product that also contains a tonne of skin-specific benefits. 

If you're still a bit lost as to where to start, we recommend you ask an expert. Book a free consultation at your local Caci Clinic and the staff will be able to talk you through the benefits of each product and whether it will be right for your skin type and concern. But whatever you do, don't let toner be the product that got away!
---