Post summer skin care essentials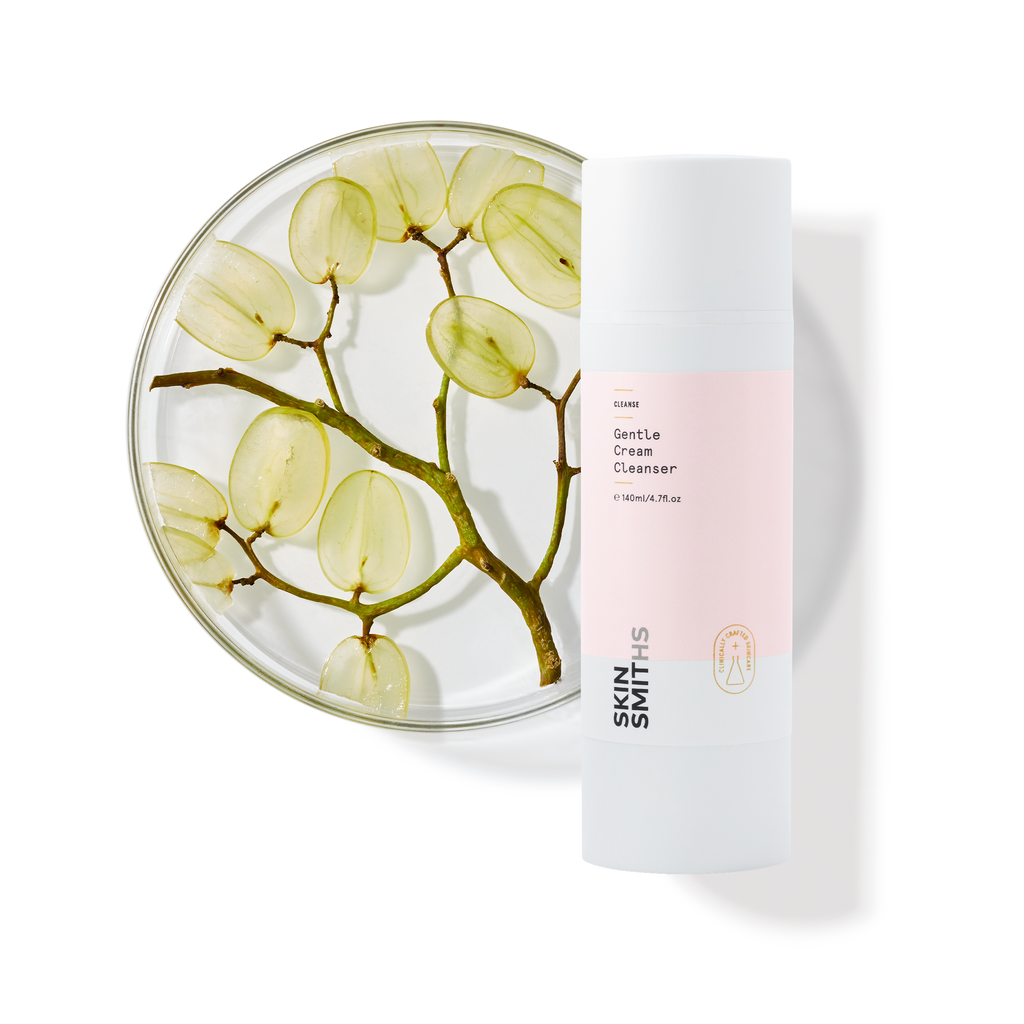 Ready or not, this year's, quite dismal 'summer', is officially about to pack up its bags and move on to greener pastures. Which means it's time to start detoxing your skin from summer and prepping your skin for the colder months. 
Summer can be a rough ol' time for the skin due to a combination of increased sun exposure (questionable this year, but we digress) and increased socialsing, all of which can wreak havoc on the skin if left unchecked. This being said, it's the perfect time of the year to start alleviating any damage to the skin. While it's still too early to consider any intense resurfacing lasers (like the Fractional CO2 Laser - this one is better suited for the cooler months away from the sun), there are a few slightly less invasive treatments that are perfect for giving your skin a good polish and plump.
Here are a few of the Caci team's favourite skin products and treatments that are perfect for keeping that post-summer glow going all year round. 
Perfect post-summer skin treatments
The best way to get ahead of the curve when it comes to post-summer skin is to get some hard working facials and skincare treatments under your belt. Whether your skin is in need of a good scrub to clear out your pores after that sun, sea, sand and sunblock, or some thirst-quenching hydration, there is a treatment for everyone at Caci. While the sun is still out (on the odd occasion) we wouldn't recommend jumping under the laser or having a peel just yet, but there are a myriad of other less-invasive treatments on offer that are equally as effective. Here are our favourite ones to have this time of year 
Microdermabrasion + Glycolic Peel 
As your summer skin inevitably starts to fade (sorry to break it to you), it can often leave dry and sun-damaged skin. If you let this go on for too long, you can end up quite literally giving your skin dandruff, so let's try our best to avoid that shall we. First things first, you need a really good exfoliation. Microdermabrasions are arguably the best non-invasive way to remove dry, damaged and dead skin cells which will allow for your skin to regenerate while it's not being exposed to the sun as often. 
If you're suffering from extremely dry skin, then we recommend you book in for a microderm every 3-6 weeks for 3-4 appointments. If the thought of having to remember all those appointments is daunting to you, consider joining the Reformaskin Skin Membership and your appointments will be booked for you! This way you can also spread out the cost of regular treatments week by week - win win! 
Hydradermabrasion
If you're after a multi-tasking facial that delivers not only a fabulous exfoliation, while also stimulating tired skin with an active detox solution, than the Hydradermabrasion is for you. This advanced exfoliating treatment uses suction and a diamond exfoliating tip to unclog pores and remove dead skin cells. This is perfect for post-summer as it pulls out congestion and excess sebum which can often build-up over the warmer months, while simultaneously hydrating the skin with an active hydrating solution using electroporation. The electroporation helps to penetrate the solution deeper into the skin, which will not only give you an instant glow as soon as you walk out the door, but will also make the effects last longer. 
Sonophoresis Skincare Infusion 
A sonophoresis skincare infusion is like a long glass of water for thirsty skin. After summer, our skin can dry out from the sun exposure as well as things like air-conditioning. Once you've exfoliated away all the dead skin cells it's time to inject some moisture back into your dehydrated skin. Your Caci skin expert will tailor the infusion serum to target your specific skin car needs and concerns, working to improve redness, congestion, breakouts and dehydration. It's the perfect pre-winter hydration boost your skin needs. 
Post-summer at home skincare essentials 
Now that you've got your treatments in order, it's time to take a look at your at-home skincare arsenal as well. The key is to focus on products which protect the skin, while also promoting cell turnover so that you can wave goodbye to your dry skin and wave hello to a dewy Autumn complexion. Here are a few essentials to have in your routine. 
Use a moisturising cleanser 
You're going to want to be introducing moisturising ingredients to the skin as often as you can, and that includes your cleanser. Hydration is the name of the game so try opting for a cleanser that is rich in ceramides, hyaluronic acid and glycerin which will help keep your skin glowing and hydrated. 
The Skinsmiths Gentle Cream Cleanser is perfect for post-summer skin. It works to gently remove make-up and daily impurities while also injecting protective hydration with rich Avocado Oil and Sodium Hyaluronate (which is a smaller form of hyaluronic acid) to nourish the skin. 
Reduce harsh exfoliator use
After you've had a few microdermabrasions to slough away built up dead skin, you should actually reduce the amount of time per week you use your at-home exfoliator while your skin transitions. While having the right exfoliator is crucial for any effective skincare regimen, it's important to remember that they should be used in moderation to avoid irritation. 
We recommend using a light chemical exfoliant such as the award-winning Murad AHA/BHA Exfoliating Cleanser which uses chemical and physical exfoliants to help open hydration pathways. This works to optimise the skin's ability to attract and hold moisture. We recommend using it twice a week.  
Opt for a rich moisturiser 
It can take your skin a minute to adjust to the lack of humidity as the colder months creep towards us. It's important to make sure you lock in skin moisture to avoid any adverse reactions, and this can be done by introducing a richer moisturiser. The Murad Intense Recovery Cream is the perfect product for the challenge. This luxurious moisturiser is clinically proven to reduce the visible signs of stress-induced ageing and redness. It also deeply moisturises even severely dry skin as it relieves visible dryness and encourages recovery. It's a lifesaver when it comes to skin that is dry, irritated or out of balance. 
Don't forget about the body lotion
With all this focus on the face it's important not to neglect the rest of your body too. Try opting for a rich body lotion twice a day to ensure the skin on your body resembles the glowing skin on your face! 
Membership options at Caci 
While at-home products are incredibly important when it comes to your skin's health, tailored in-clinic treatments are the best way to reach your skin goals, and we all know that nothing quite compares to floating out of a treatment room post facial. If you're ready to get serious about your skin, then here's a detailed account of our Remix Beauty Editor's experience with our revolutionary Reformaskin Skin Health membership. It basically takes all the thinking out of booking regular skin care appointments, we'll book you in for a treatment every 3-4 weeks depending on what your skin needs at the time. All you have to do is show up! It also spreads the payments out so it won't break the bank and memberships start for as little as $28 a week. 
How to find the right treatments and skincare for your post-summer skin?
If you're a bit lost as to where to start with your specific skin care needs,
book a free consultation
with one of our friendly skincare experts at your local Caci Clinic. They will be able to lend a hand and give you advice on treatments and products that can help address any skin care concerns you have. At Caci, we believe that tailoring all treatments and skin care regimes specifically to the person is the best chance of leaving you with glowing and healthy skin all year round! Summer may be leaving us, but with Caci your summer glow never has to..
---