Skin 101: Acne & LED Light Therapy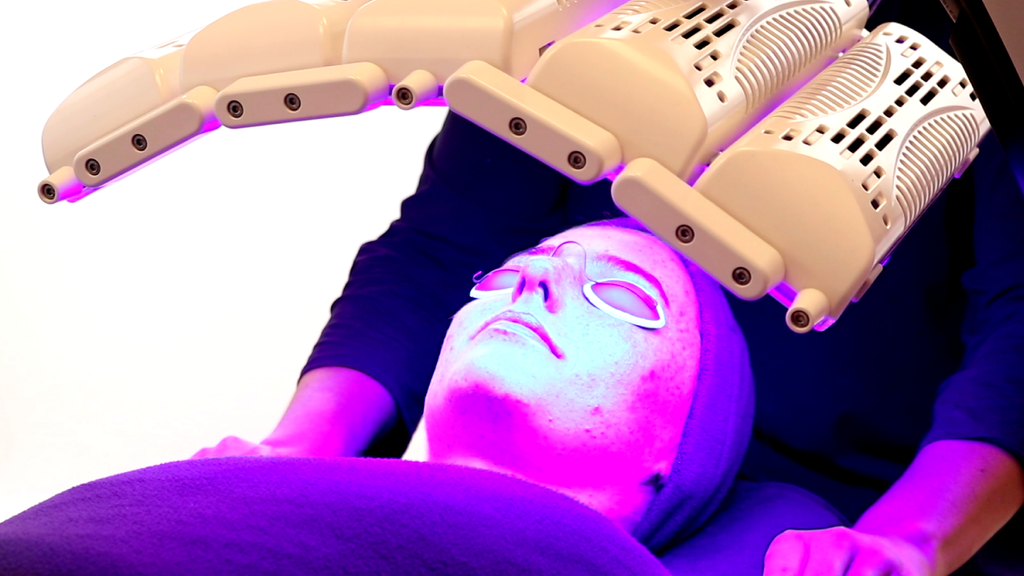 LED, or light emitting diode therapy, is a skincare treatment that uses varying wavelengths of light, including red and blue to help heal the skin. 
"I've been going to Caci since the start of this year. Not only are the staff well informed and very up to date with procedures, but they're also very welcoming and understanding that for some people this is a treatment to help with self esteem. I have cystic acne and have done for about 10 years, ever since they started me on the blue light therapy my cystic acne has gone almost completely. It's a quick and painless treatment that consists of a facial cleanse and while you're relaxing there for 20mins they give you the most amazing head massage. I walk out looking and feeling my skin is healthy."
This treatment works to soothe, while stimulating the skin's natural regeneration process. It is relaxing, with no downtime and is great as a treatment on it's own, or a useful add on to more advanced skin treatments such as our Fractional CO2 Laser.
How does it work?
Light therapy is a gentle, non-invasive treatment used to stimulate the skin's natural cell turnover process and improve circulation. There are two different types of light used, depending on what is best suited to your skin.
Blue Light Therapy
Blue light therapy is usually our top choice for treating customers skin that is blemish prone as it specifically targets acne causing bacteria. 
Calms inflammation and irritation in skin
Reduces breakouts and any inflammation caused by pustules and papules
A clearer, even skin tone
Red Light Therapy
Red, or infrared, light treats the outer layer of skin when it is applied to stimulate collagen proteins. Stimulating collagen is known to help reduce skin inflammation. It will also help with both scarring and ageing concerns such as wrinkles. 
Calms inflammation and irritation in skin 
Skin will appear more plump, brighter, healthier
A more even skin tone 
Minimize fine lines
What does it feel like?
The treatment involves exposure to light emitting diodes. There is no pain, you will be lying down and given protective eyewear to put on during the treatment and you may experience a pleasant warm sensation during red light therapy.  You can lay back, relax and enjoy the warm light as it works it's healing magic on your skin.
How many sessions will I need?
At Caci we recommend treatments close together to start off with - especially for acne prone skin with Blue Light Therapy. This can mean 2-3 treatments per week then reducing down to regular monthly treatments to keep your skin looking and feeling it's best.
When will I see results?
You'll feel great straight afterwards! We recommend a course of regular treatments depending on your concerns. Your LED light therapy treatments will be personalised to improve your specific skin concerns by your Caci Skin Therapist. It is important to note, results are most noticeable after the 3rd treatment. 
If you're really struggling with lots of breakouts, visit us at Caci for an LED Light Therapy Treatment to help dry those blemishes out and chat to us about Blemish Bootcamp—our newest membership focused on targeting acne. 
---