Skin 101: Beginner's Guide to Retinol Skincare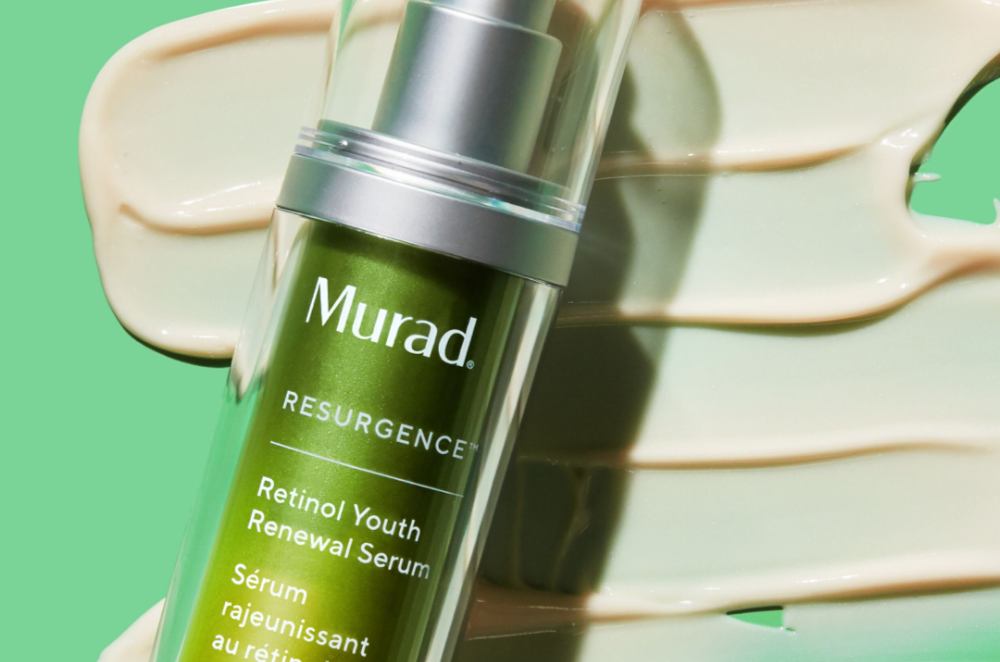 Retinol is really the it-girl when it comes to skincare. That's because no matter what your individual skin concerns might be, chances are retinol can help improve your skin. 
From acne to dullness, the laundry list of retinol benefits is truly something to behold. Retinol is undoubtedly one of the heavy-lifters in the world of skincare. Whether you're looking to brighten, tighten, repair or revive, you can almost guarantee that incorporating retinol into your skincare regime will help you get there. Basically, unlike a lot of things in life, retinol is absolutely worth the hype. 
That said, there are a lot of things that might be getting in the way of you finding your perfect complexion potion for a #iwokeuplikethis status. Naturally, it takes a bit of time to finesse your skincare routine, and figure out where to splurge and where to save. That's where the Caci experts come in, we're going to answer every retinol skincare-related question you have ever, and could ever, have in this comprehensive beginner's guide.
What is retinol?
Retinol is a type of retinoid or vitamin A derivative often found in all types of skincare, from moisturisers to serums to eye creams. The beauty of retinol is that it helps with cell repair, renewal and unclogs pores which makes it an amazing ingredient for skin texture, tone and radiance. It is also a particularly beneficial ingredient for some acne sufferers, while also working to plump and reduce the signs of fine lines. Basically - everyone and anyone should be incorporating at least one retinol product into their skincare regime if they want to look like a dewy angel! 
How does retinol work?
When applied to your skin, retinol penetrates deep within the skin and promotes the production of elastin and collagen. Retinol also works to reduce the appearance of fine lines and wrinkles. Using retinol can even help slow down the process of premature ageing - talk about a win! 
What are the benefits of retinol?
Increases skin cell production
Retinol increases skin cell production which keeps your skin looking fresh and healthy. Skin cell turnover helps blemishes and pigmentation to fade with time. However, as we age this process tends to slow down. Incorporating retinol into your skincare routine can help promote this process. This also makes it beneficial for acne sufferers as it can help to regulate the skin's sebum production, which can often lead to breakouts. 
Exfoliates skin and unclogs pores 
Because retinol works to regulate the skin's cell turnover, it in turn prevents pores from becoming clogged. This is not only great for avoiding acne breakouts, but it also leads to a generally brighter appearance and means your other skincare can be absorbed more effectively. 
Increases collagen production
Another great benefit of using retinol is that it increases the skin's collagen production. This helps to make the skin appear healthy and plump. So, even if you're not trying to ward off the signs of ageing, or cure acne, retinol is still a great production to add in to your skincare routine, for general skin health. 
Reduces the appearance of fine lines and wrinkles
As we touched on earlier, when you're younger your skin's cell turnover is typically on a 28-day cycle. This means that you will have a new layer of pristine skin every month. As we age, your cell regeneration will naturally begin to slow and as this happens the skin will start to appear drier and wrinkles will begin to form. Because retinol  can help to speed up this process, it will help to enable the skin to behave in a way it did when you were younger. The result? Fresher, more youthful-looking skin. 
Side effects of using retinol
If you're thinking about adding retinol to your skincare routine, it pays to do your research. We recommend that you start incorporating it into your night-time routine gradually. Retinol has become a hero skincare product, because it's so powerful. This can, in some cases, lead to some irritation, redness or dryness. This is why it's important to build up your retinol tolerance (so use 1 or 2 times a week at night to begin with). While you may experience some of these side effects at first (you may need to decrease the amount of times used a week if symptoms persist), we guarantee if you stick with it it'll be worth it in the end! If you would like some guidance on how to choose the best retinol product for you, our friendly staff at Caci are armed with the knowledge to help you make the right product selection and minimise any of these unwanted side effects. Feel free to chat to us live on our live chat online too!
Who should use retinol?
Retinol is primarily used as a way to reduce the signs of ageing, however, as we've discussed above they do come with a myriad of other added benefits. Usually, we suggest customers begin using some form of retinol in their 20s to help reduce fine lines and wrinkles from appearing in the first place, as prevention is always better than treatment! 
It's important to consider your skin type too, if you have very sensitive skin, then retinol might not be for you. If in doubt, pop into your local Caci Clinic and chat with our team. 
How to use retinol
We recommend that if you're starting your retinol journey, start slow with retinol. You should try to use it once or twice a week in the beginning while you build up your tolerance levels. 
We always recommend using your retinol products at night due to their photosensitivity.
It's also important to have your skin healthy before you start using your retinol products, well hydrated with a good barrier. So, ensure that you already have a good cleanser and moisturiser as part of your skincare routine. 
Our go-to retinols available at Caci

Skinsmiths PRO Strength Retinol
The Skinsmiths PRO Strength Retinol amplifies the skin's cellular renewal for younger-looking skin. It also contains Sodium Hyaluronate which will provide even deeper hydration, plumping and firming the skin. Who is the product good for? Anyone! Particularly if you want to help treat ageing, pigmentation and breakouts.

Murad Retinol Youth Renewal Serum
The Murad Retinol Youth Renewal Serum is a cult favourite for a reason, friends come and go but Murad Retinol Youth Renewal Serum is forever. This fast-acting serum combines 3 retinol technologies and hyaluronic acid to reduce the look of fine lines and wrinkles within just two weeks. If you are new to the Retinol game, we recommend bringing this ingredient slowly into your regime (use it every once or twice a week to begin with) to prevent dryness!
Murad Retinol Youth Renewal Night Cream 
The Murad Retinol Youth Renewal Night Cream offers intense results and is usually recommended to use particularly when you first introduce retinol into your skin routine as the moisturiser usually has a lower potency than serums. 
Murad Retinol Youth Renewal Eye Cream 
Don't forget about the eyes! The Murad Retinol Youth Renewal Eye Cream is preventative and corrective. It works to reduce the appearance of fine lines and the look of wrinkles around the eyes, leaving you fresh-faced and ready for anything!
Answering your frequently asked questions about retinol
Is it safe to start using retinol if I have sensitive skin?
Yes, but your skin needs to be well-prepped before you start using retinol. It's important that your skin barrier is in good condition before you start using retinol. So, ensure you have your skin care routine in a good spot and your skin isn't irritated or dry. 
What is the best age to start using retinol?
The earlier you start using retinol the better it is for your skin as it is both preventative and corrective. If you're not yet seeing any signs of ageing on your skin, retinol will keep your skin strong which will slow down the visible ageing process. And if you are already seeing signs of ageing, corrective retinol will help repair and reverse the already present damage. Retinol is great for mild acne-prone skin as well!
When can I expect to see results from using retinol?
With a good stable retinol product, you could expect to see results within a couple of weeks. However, it does not stop there. The longer you use retinol, the better the results are, and it keeps improving!
How do I know when it's time to use retinol more often?
When you start using retinol, it's important to know your skin can initially get a bit dry, sometimes flaky, and you may notice a few breakouts. But soon your skin will look smooth, even, and glowing. From there, you can start increasing the amount of retinol you use for more dramatic results. Despite what you may think, the skin can take a high dose of retinol, so we can constantly increase the amount we use over time as our skin gets more accustomed.
Ready to introduce retinol into your skincare routine? 
We hope this gives you the information you need to get started on your journey to healthier, happier skin. But if you still have questions - pop into one of our clinics and talk to one of our friendly staff or book a free skin consultation today! 
---