Skin 101: Botox and Xeomin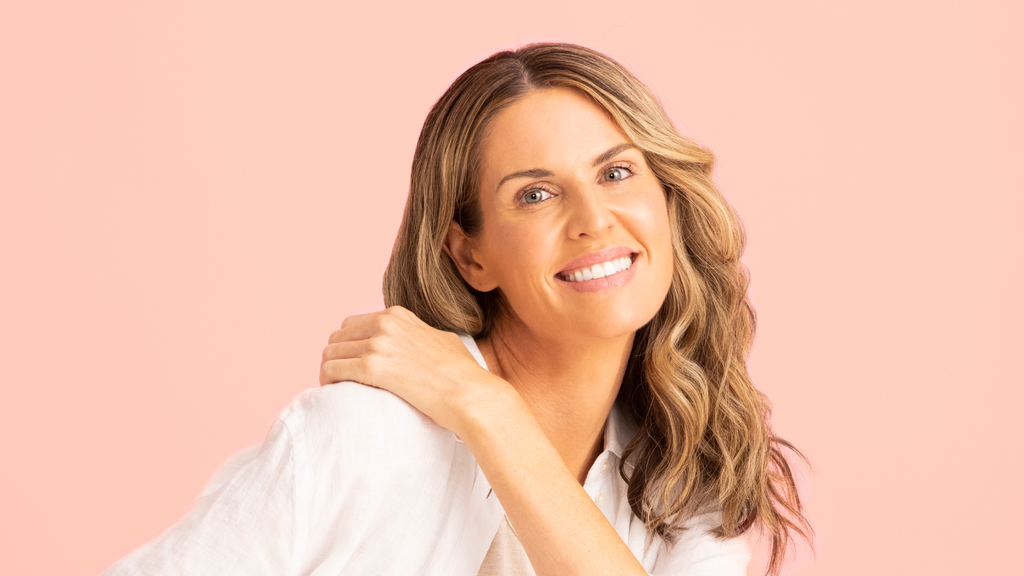 Botox® and Xeomin® injections are used to reduce the appearance of facial wrinkles and fine lines. It's a treatment that has grown in popularity over the years, and for good reason! When it comes to skin confidence, frown lines and crow's feet can start to get you down, especially with more time than ever staring at ourselves on Zoom! Whether you are looking to soften forehead lines, crow's feet or frown lines, Botox® and Xeomin® are safe and effectively reduce wrinkles and help to reduce the signs of ageing.
Although Botox® and Xeomin® may not be new, if you've never had them before then of course you'll have a few questions. 
So, what's all the fuss about? Aren't they just for getting rid of wrinkles? How does it work and will it make me look unnatural? You have the questions, we have the answers. Read on to get the info on our favourite anti-wrinkle treatments, Botox® and Xeomin®
Firstly, what is Botox® and Xeomin® and how do they work?
Botox® and Xeomin® are a purified protein that is injected into the muscle, temporarily reducing the action of those targeted muscles and preventing your facial muscles from creating wrinkles when you smile or frown. This helps to soften the appearance of lines and wrinkles as a result, giving you a natural, fresher-looking appearance. Botox® and Xeomin® can also be used for more medical applications such as to help prevent you from sweating excessively by blocking chemicals that activate sweat glands.
Xeomin® and Botox®  are similar, in that they both contain botulinum toxin. But unlike Botox® , Xeomin® contains a different form of botulinum toxin with no accessory proteins. They are both comparable in effectiveness. Your Caci expert will discuss which option is preferred for your treatment.
Why get Botox®/Xeomin®?
Our facial expressions—laughing, smiling, frowning are produced by the movement of muscles underneath the skin. Over time, these muscle contractions lead to the formation of wrinkles and 'grooves' in the skin. As we age, our collagen and elastin production slows down, causing these lines to become more pronounced. 
Botox® and Xeomin® work to reduce the appearance of wrinkles by reducing the movement of targeted muscles that form wrinkles in the first place. Botox® and Xeomin® do more than just treat wrinkles, and there are a number of reasons you may want to consider anti-wrinkle injectables. 
According to the Mayo Clinic, Botox® and Xeomin® can be used for:
Chronic migraines 

Hyperhidrosis (AKA excessive sweating)

Neck spasms

Overactive bladder

Supporting lazy eyes
While Caci specialises in the cosmetic applications of Botox® and Xeomin®, it is widely used and considered safe when administered by a trained professional. 
Where can you receive Botox®/Xeomin®?
You can get anti wrinkle treatments to target a number of different areas and for different concerns. 
At Caci we treat a number of areas with Botox® and Xeomin®, including:
Frown lines between the eyes

The forehead

Crow's feet around the outer corner of the eye

And around the brow area
We also use Botox® and Xeomin® in conjunction with filler around the lips and mouth to support lip flips. 
How quickly do Botox®/Xeomin® work?
Results can take a few days to visibly take effect with full smoothing and rejuvenation appearing after 14 days. Anti-wrinkle injectables take time to work because they need to reach the cellular level of the muscle in order to block the neurotransmitters in the nerve, which eventually cause the paralyzation of the muscle. 
Timings may vary between patients based on:
The area that is being treated

Muscle thickness

The volume of injectables used
At Caci, our qualified nurses are highly experienced and deliver injections thoroughly, safely and within a timely manner. At the procedure, your nurse will administer tiny amounts of Botox® or Xeomin® into your skin or muscles using a thin needle. The number of injections needed depends on factors such as the extent of the area being treated. With no downtime needed, you can return to your day as soon as the treatment is finished.
After treatment, your skin may be pink or red at the treatment site. This is normal and should go away within 15-20 minutes. We'll check in with you after treatment with a follow-up appointment to review the treatment and ensure you're satisfied with the results. 
What to avoid after your injectables treatment
To ensure the best results from your treatment, there are a few small things you may wish to avoid after your Botox® or Xeomin® treatment.
Try to avoid the following immediately after your treatment:
Rubbing or touching your face
Rubbing the injection site may irritate it and prolong the redness.
Lying on your face
Try to avoid this for at least four hours after your treatment.
Alcohol
Alcohol can thin your blood and increase the risk of you bruising or bleeding after your treatment. Best to skip happy hour for at least 24 hours after your treatment.
Strenuous exercise
A HIIT class or any form of movement that causes you to make straining facial expressions can prevent Botox® or Xeomin® from settling into muscles and nerves correctly. Give it 24 hours before you hit the gym. 
Wearing makeup 
Just for 24 hours, it's best to avoid applying makeup that requires you to rub or touch your face too much. 
Sun exposure
Try to avoid the sun, especially on the day of your treatment, as sun exposure boosts blood circulation. This can potentially disperse the Botox® or Xeomin® faster than normal. 
You'll be able to resume most of your normal activities after your treatment, but the Caci team will provide you with aftercare instructions to ensure the treatment settles correctly. 
How long does Botox®/Xeomin® last? 
The effects of an anti-wrinkle treatment generally lasts up to three or four months. It's worth noting that as with any treatment, the longevity of the results can vary between patients. After a time, new neurotransmitters made by the body mean the 'blocking' effect of the  Botox® or Xeomin® will eventually wear off, so you may want to get follow-up injections to maintain your results. 
There are a few things to try to make your  Botox® or Xeomin® results last longer, such as following all aftercare recommendations and taking particular care to limit sun exposure. 
Regular Botox® or Xeomin® treatments over time also help to weaken the muscles that are causing wrinkles, so the effect will last longer. 
Do Botox® and Xeomin® injections hurt?
The injection process is quick and the needles are small and fine, so the Botox® or Xeomin® treatment hardly hurts at all. You'll likely feel a pinprick, but most customers describe the treatment as being a bit uncomfortable rather than painful!
How safe is Botox® and Xeomin®?
Botox® and Xeomin® are considered safe overall when administered by a qualified practitioner in a hygienic environment like a clinic. Side effects of Botox® and Xeomin® treatments are minor and rare, you can find out more about them on our anti-wrinkle injectables treatments page. It's not advised if you are pregnant or breastfeeding
Whilst you may have seen and heard scary stories about cosmetic injectables, our highly trained team of Registered Nurses at Caci will ensure you get the natural look you are after, all whilst feeling comfortable.
Do Botox® and Xeomin® look natural?
Achieving a natural look with Botox® and Xeomin® is something that is often requested and one we are happy to help you create. At Caci, each treatment is personalised because we understand that you don't want to look frozen or overdone and want to simply look and feel your best. We aim to enhance your natural look by offering our customers a free consultation where you can discuss your concerns and goals, how the treatments will work and the results you're after.
One of the ways to achieve natural-looking Botox® and Xeomin® is to start slowly, with one treatment area at a time. A little at a time can help you get used to the effects of Botox® and Xeomin® before you try it in other areas. 
At what age should you start getting Botox®/Xeomin®? 
There is no specific age you 'should' start getting  Botox® or Xeomin® - you may choose never to get it! Typically younger customers in their late 20s to 30s look to get treatments for preventative reasons, as  Botox® or Xeomin® can help minimise deep wrinkles from forming as skin loses collagen and elasticity as we age. Older customers love Botox® or Xeomin® for its ability to soften and rejuvenate the appearance of the skin for a more youthful look. 
Botox® and Xeomin® are approved for use for customers who are 18 years and older, but it's best to discuss with an expert at Caci about the right treatment for you. 
How much does Botox®/Xeomin® cost?
Costs for Botox® and Xeomin® treatments vary depending on the area being treated and the number of units being used. The cost of your treatment will be discussed at a free consultation, so you can feel confident knowing how much your treatment will cost before you choose to get it. 
A casual treatment at Caci tends to start between $156 to $389 depending on the treatment area and units. At Caci we offer a membership and payment plan starting from $30 per week - this means you can pay for your regular treatments in weekly, fortnightly or monthly installments - you choose!
Making Botox® and Xeomin® treatments and other cosmetic injectables affordable is our aim at Caci, which is why we love to offer an injectables membership. Our Amerase membership offers affordable payment plan options to suit your budget, so you can pay off your treatments weekly, fortnightly or monthly.
The importance of choosing the right cosmetic clinic
It's so important to be selective about the clinic you choose to administer Botox® and Xeomin® treatments. Skills, experience and credentials should be your priority when selecting a provider. 
At Caci, our cosmetic medicine treatments are only performed by qualified and highly trained Registered Nurses, so you can rest assured you're in safe hands.
Find out if anti-wrinkle injectables are right for you. Book your free consultation by calling us on 0800 438 438 or book your consultation online today!
Real Skin, Real Results
Before and After of anti-wrinkle injectables administered to forehead lines


Before and After of anti-wrinkle injectables administered to marionette lines
Disclaimer: 
Botox® is a Prescription Medicine containing 50,100 or 200 units of clostridium botulinum Type A toxin complex for injection. It is used for the treatment of frown lines, crows feet and horizontal forehead lines. It should be administered only by trained medical professionals. Cautions: people with defective neuro-muscular transmission disorders, presence of infection at site of injection, glaucoma, pregnancy and lactation. Possible side effects include headaches, pain, burning or redness at injection site, local muscle weakness including drooping eye lids, lack of feeling & nausea. Talk to your specialist about the benefits/risks of this procedure or if you have concerns or side effects. Note: Botox® treatment lasts about four months and after this time further courses of treatment may be necessary. Speak to your specialist about your own situation". A charge applies. You will need to pay for treatment Allergan, Auckland.
XEOMIN® Incobotulinumtoxin A) 50, 100 Units is a Prescription Medicine. Indications: In adults, for the treatment of cervical dystonia; blepharospasm; spasticity of the upper limb; upper facial lines: glabellar frown lines, lateral periorbital lines (crow's feet), horizontal forehead lines. XEOMIN® has both risks and benefits, consult your doctor if XEOMIN® is right for you. Further information on the risks and benefits of XEOMIN® can be found in the Consumer Medicine Information (CMI) available from https://merzaustralia.com.au/patientinformation/aesthetics/products/ or www.medsafe.govt.nz or by calling 0800 822 310. Use strictly as directed. If symptoms continue or you have side effects, see your doctor, pharmacist or health care professional. Common side effects include: Headaches; nausea; tenderness, swelling, redness, numbness or bruising of the skin; dry eye; heavy feeling of eyelid/eyebrow/forehead; face/brow not symmetrical, dropping eyelids/eyebrows. Serious side effects are rare and include allergic reactions. XEOMIN® is an unfunded medicine, prescription charge will apply. Normal doctor charges will still apply. For further information, consult your doctor or refer to the Consumer Medicine Information available at: www.medsafe.govt.nz Pharmacy Retailing NZ Limited t/a Healthcare Logistics (HCL), 58 Richard Pearse Drive, Mangere, Auckland 2022.
Botulinum toxin injections are prescription medicine for the treatment of frown lines , horizontal forehead lines and crow's feet round the eyes. Botulinum toxin injections have risks and benefits. Ask your doctor if botulinum toxin injection is right for you. If you have side effects, see your doctor. You will need to pay for your botulinum toxin injection and clinic fees will apply. For details on precautions & side effects consult your doctor or go to www.medsafe.govt.nz . Botulinum toxin injections lasts about 4 months and further courses of treatment may be necessary. Should only be administered by trained medical professionals.
---