Skin 101: Cosmetic Injectables & Your Wedding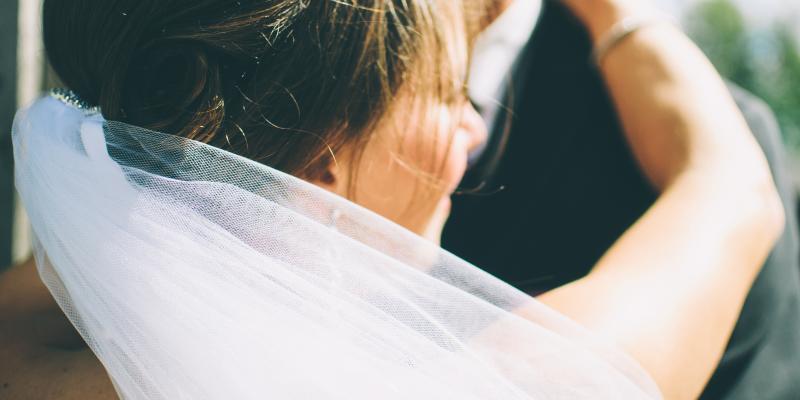 So, you're getting married! Congratulations. Getting ready for your big day is very exciting and at Caci, we're here to support you. Whether you're wanting a fresh, glowing look or you're opting to enhance those naturally beautiful features—we'd love to chat. 
Read on to get the 101 on Botox and Dermal Filler when it comes to your big day.
What can you do about fine lines and wrinkles before your wedding day?
If you're feeling a bit like the image in the mirror doesn't match the way your feel inside then cosmetic injectables might be right for you.  As we age, we lose the fat from our mid face, which is what can cause our face to look sunken, dull and tired. This can be corrected with mid face dermal filler, Botox® or Xeomin®. When used cosmetically Botox® and Xeomin® temporarily reduces the action of treated muscles, resulting in softer lines or wrinkles in the overlying skin. The more regular the treatments, the longer the results last which then results in a smoother wrinkle free appearance.
The most popular treatment areas are: Frown lines, Forehead lines, Crows feet around the eyes.

When is the best time to have a Botox® or Xeomin® treatment prior to my wedding? 
In order to soften lines before your wedding, it's best to have a Botox® treatment about 2-3 months prior. Botox® is a non-surgical treatment used to temporarily soften facial lines  The treatment only takes 10-15 minutes, and the results appear gradually over the following few days. Results last for up to 3 - 4 months, so by the time your wedding comes around you will have become used the look and feel comfortable, and relaxed. 
Will I be frozen in my wedding photos?
Nope! Botox® relaxes the treated muscle, while the other facial muscles remain active and expressive. It's about enhancing the way you look, not changing it! Caci works with you to ensure you get the best possible results, that meet your expectations. 
Can I have my lips done without them looking too obvious? 
Of course! Dermal fillers can help to restore loss in lip volume, while also softening the lines around the lips for a more youthful looking smile. When done right, and in small amounts it has a subtle and natural look. Dermal filler is an injectable gel made from hyaluronic acid- a naturally occurring substance found in your skin.
Caci use a dermal filler called Juvederm®, for lip enhancement. It contains a local anaesthetic that provides more comfort both during and after injection.  This type of filler is smooth in consistency, so delivers subtle, natural results. It is best to have this treatment done a few months before your wedding, to ensure you are happy with the results. 
Will it hurt?
A Botox® treatment is quick and simple. A very fine needle and small amount of products is used, the pain associated with the injection is minimal. With no anaesthetic required, and no down time, you can get back to you routine straight away. 
How much will it cost? 
Botox® is affordable - the cost varies depending on the amount of product needed to achieve the results you require and the areas being treated. At we Caci offer affordable payment plans with our Amerase membership, so you spread the cost of treatments to suit your budget. 
Want to find out more about how we can help prepare you for your best look?
Botox® is a Prescription Medicine containing 50,100 or 200 units of clostridium botulinum Type A toxin complex for injection.  It is used for the treatment of frown lines, crows feet and horizontal forehead lines.  It should be administered only by trained medical professionals. Cautions: people with defective neuro-muscular transmission disorders, presence of infection at site of injection, glaucoma, pregnancy and lactation. 
Possible side effects include headaches, pain, burning or redness at injection site, local muscle weakness including drooping eye lids, lack of feeling & nausea. 
Talk to your specialist about the benefits/risks of this procedure or if you have concerns or side effects. Note: Botox® treatment lasts about four months and after this time further courses of treatment may be necessary.  Speak to your specialist about your own situation".
A charge applies. You will need to pay for treatment
Allergan, Auckland
Results may vary from person to person and are not guaranteed.
 XEOMIN® Incobotulinumtoxin A) 50, 100 Units is a Prescription Medicine. Indications: In adults, for the treatment of cervical dystonia; blepharospasm; spasticity of the upper limb; upper facial lines: glabellar frown lines, lateral periorbital lines (crow's feet), horizontal forehead lines. XEOMIN®has both risks and benefits, consult your doctor if XEOMIN® is right for you. Further information on the risks and benefits of XEOMIN® can be found in the Consumer Medicine Information (CMI) available from https://merzaustralia.com.au/patientinformation/aesthetics/products/ or www.medsafe.govt.nz or by calling 0800 822 310. Use strictly as directed. If symptoms continue or you have side effects, see your doctor, pharmacist or health care professional. Common side effects include: Headaches; nausea; tenderness, swelling, redness, numbness or bruising of the skin; dry eye; heavy feeling of eyelid/eyebrow/forehead; face/brow not symmetrical, dropping eyelids/eyebrows. Serious side effects are rare and include allergic reactions. XEOMIN® is an unfunded medicine, prescription charge will apply. Normal doctor charges will still apply.For further information, consult your doctor or refer to the Consumer Medicine Information available at: www.medsafe.govt.nzPharmacy Retailing NZ Limited t/a Healthcare Logistics (HCL), 58 Richard Pearse Drive, Mangere, Auckland
JUVEDERM ULTRATM & JUVEDERM ULTRA PLUSTM injectable gels are Prescription Medicines containing 24 mg/mL cross linked hyaluronic acid. They are used for the filling of medium size and deep facial wrinkles by injection into the skin and for creating definition and volume in the lips. They should be administered only by trained medical professionals. Talk to your specialist about the benefits/risks of this procedure in appearance medicine. Cautions: Use in an area that has been treated with another dermal filler. People with autoimmune disease; or who are pregnant, breastfeeding, age under 18; or have an increased susceptibility to keloid formation and hypertrophic scarring. Possible Side Effects: Injection site inflammatory reactions (redness/swelling /itching/pain on pressure); induration or nodules; discolouration; weak filling effect. If you have any side effects or concerns speak to your doctor. 
Note: Juvederm treatment lasts from about 12-24 months. 
Allergan New Zealand Ltd. PO Box 1873 Auckland 1140, New Zealand
Botulinum toxin injections are prescription medicine for the treatment of frown lines , horizontal forehead lines and crow's feet round the eyes. Botulinum toxin injections have risks and benefits. Ask your doctor if botulinum toxin injection is right for you. If you have side effects, see your doctor. You will need to pay for your botulinum toxin injection and clinic fees will apply. For details on precautions & side effects consult your doctor or go to www.medsafe.govt.nz . Botulinum toxin injections lasts about 4 months and further courses of treatment may be necessary. Should only be administered by trained medical professionals.
---