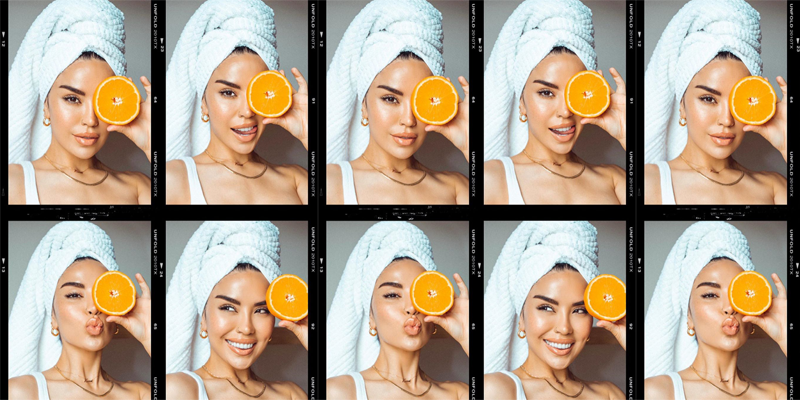 Vitamin C is an absolute game changer for skin. Especially for its ability to protect and treat skin affected by environmental damage (hello harsh New Zealand sun).
And thanks to Murad's Vita-C Eyes Dark Circle Corrector and Vita-C Glycolic Serum – we have fallen in love with vitamin C all over again, and want to share with you all of the benefits this powerful antioxidant has to bring!
Read on as we cover how vitamin C can make a big difference to your skin health and how we recommend introducing it to your routine.
Benefits of Vitamin C
The superpower of this hero ingredient lies in its ability to neutralize free radicals which can lead to premature signs of ageing and skin damage. So, when we incorporate vitamin C into our routine, this means preventing concerns such as fine lines and wrinkles, dark spots, and pigmentation.
Vitamin C is also proven to have lightening effects. So not only does vitamin C protect you from getting dark spots and pigmentation, it can also help to treat any damage already done. This is because the antioxidant interferes with the enzymes used in melanin production.
It is one of our favourites to infuse with our popular Skin Infusion Treatment. This treatment uses sound waves to infuse antioxidants and hydrating skincare ingredients deep into the dermis of the skin to be more effective.
When to use Vitamin C
We find many of our Caci customers benefit from using products high in antioxidants (like vitamin C!) in the morning, so that they can use products with retinol in the evening.
Vitamin C is perfect as a morning regime staple as that is when it is most effective to protect your skin from environmental damage during the day.
But technically speaking – there is no rule against using vitamin C both in the morning and the evening. Plus, using vitamin C in the evening gives that extra boost to help repair damage overnight!
Our go-to vitamin C products
Did you know that our bodies do not naturally produce vitamin C? So, in order to reap the benefits, we need to eat it and apply it directly to our skin!
Needing more advice on making the most of your skincare? Send us a message on Instagram or Facebook. Or head into clinic for a free consultation with
---