How To Treat Hyperpigmentation: 10 Effective Treatments for Pigmentation & Melasma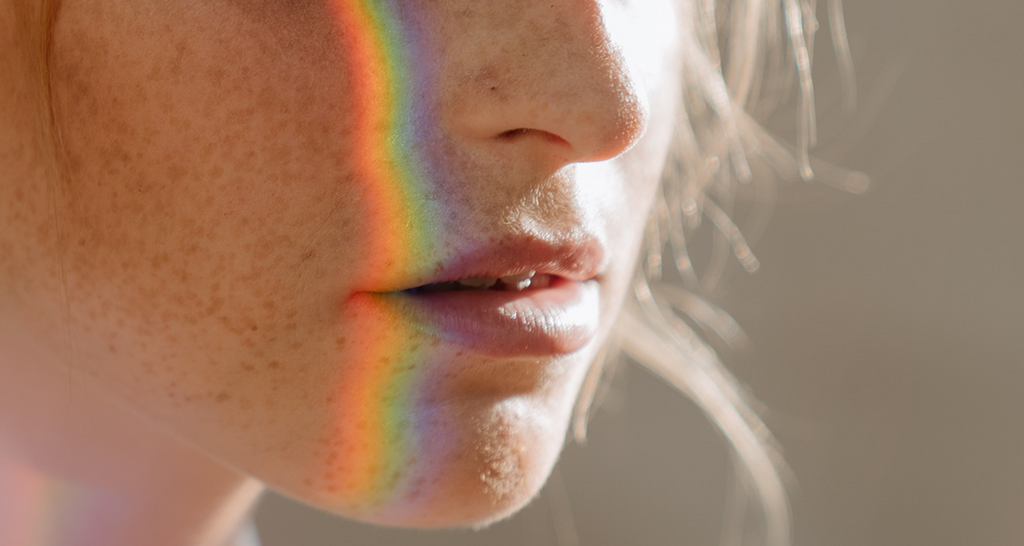 Hyperpigmentation is a common skin condition that describes the appearance of darker patches of skin caused by an excess in melanin production.  Hyperpigmentation can be brought on by a number of factors; from hormonal changes such as with Melasma, by the sun such as sun spots or liver spots, or by inflammation from certain medicines or after injury. Hyperpigmentation can affect all skin types and ages, and often pop up when you least expect it, knocking your skin confidence as it appears. 
Luckily, there are many effective treatments to reduce the appearance of hyperpigmentation. Read on to learn about the cosmetic treatments and skincare products that can help, and what you can expect with treatments at Caci.  Let's get this pigment elimination party started!
Top 10 treatments for Pigmentation & Melasma 
1. Acids 
You'll be pleased to know that acids don't feel as harsh on your beautiful face as the word itself can sound. In fact, they feel fabulous. Who doesn't like the feeling of something 'working its magic' as it's happening? Acids do their thing by exfoliating or dissolving away the top layer of your skin and work well for mild hyperpigmentation, or on fair skin tones. Can you say 'fresh, bright, new skin thank you very much?'
How acids work
When you exfoliate your skin with the help of acids, new skin cells emerge to take the place of the old ones. The process helps even out your skin tone and make it smoother overall. Sounds good huh?
Acids also act as a fabulous compliment to more advanced treatments on the pathway towards health-looking skin.
Acids that help with pigmentation
When it comes to treating pigmentation with acids, the quality of the acid and the acid content matter. It's important to look for well-formulated acids to get the best results. 
Alpha hydroxy acids, such as glycolic and lactic acid are what you're after as well as:
- Azelaic acid
- Salicylic acid
- Vitamin C (l-ascorbic acid) – But more on that in a moment! 
We love and recommend these acid-based products for hyperpigmentation: 
- Murad Replenishing Multi-Acid Peel
- Skinsmiths Resurfacing AHA/BHA Peel
2. Vitamin C
We eat it for inner health but did you know, we can also use it to address and sort out that pigment sitting on your face. What are we talking about? Vitamin C! 
Technically it's a member of the 'acid family', but worth mentioning on its own for its well-known brightening properties - Vitamin C is one of your BFFs when it comes to eliminating pigmentation. 
How Vitamin C works
Boasting excellent anti-inflammatory and anti-aging properties, Vitamin C is an antioxidant, and a tyrosinase inhibitor. These are incredibly important qualities when it comes to combating hyperpigmentation. Vitamin C improves excessive pigment formation and the synthesis of melanin-producing skin cells in the skin due to UV exposure. It also significantly improves signs of aging by contributing to collagen formation.
It's important to note that not all Vitamin C skincare is created equal! The quality and the formulation of Vitamin C is incredibly important when it comes down to how well it works on the skin. Vitamin Cis a very unstable molecule. Stabilising it is what helps with efficacy and thus, the results you can expect to see. At Caci, we're obsessed with Murad's Vita-C duo which uses gold-stabilised vitamin C to tackle pigment and dark spots head-on.
Vitamin C we love for brightening hyperpigmentation
3. Retinoids and Retinol
Retinol can have a number of positive effects on the skin, as it encourages skin cell turnover. Retinoids and retinol, derived from vitamin A, is a powerful ingredient that penetrates deep into the skin to treat the layers below. Be aware that they do vary in strength, from prescription-strength retinoids to over the counter options. Make sure you discuss with Caci what would be best for your skin as there are several options that all offer different benefits.
How retinoids and retinols work
Retinol reduces the appearance of sun-induced dark spots by inhibiting the activity of tyrosinase which is an enzyme that stimulates melanin production in the skin. It also thickens and lightens the skin. Retinol also increases the production of collagen and elastin in the skin for a more youthful, even complexion. "What doesn't retinol do?" is the real question you should be asking. 
The Retinols we love at Caci for treating hyperpigmentation 
4. Photo Rejuvenation (VPL)
This treatment does what it says it will—have your skin looking fresh and 'rejuvenated' for your next selfie in no time! This pulsed light treatment targets the signs of premature ageing including pigmentation, age and sunspots on the face, chest and hands. It also is great for reducing redness, treating broken capillaries, red veins and minor vascular issues. A lovely bonus - it stimulates collagen production too!
How Photo Rejuvenation works
Photo Rejuvenation is beauty technology at its finest and is a treatment offered across our clinics across the country. It uses light that safely pulses light beams through the skin surface, targeting skin pigmentation in the underlying tissue and minor surface blood vessels.  The light wavelengths are attracted to the melanin (pigment in the skin) and to oxy-haemoglobin (red blood).
This treatment generates heat and stimulates an inflammatory response in the skin triggering a healing process that results in a reduction of pigment and red blood vessels. Once the pigment has been targeted, it comes to the surface of the skin, which then flakes away. 
Most Caci customers notice a reduction in redness and pigmentation after their first few treatments and the results continue to improve over a course of treatments.  We all know good things take time! At Caci we typically recommend  4-5 treatments every 4-5 weeks to ensure long lasting results.
Think Photo Rejuvenation may be for you? Have a look at what some of our customers have to say about their results. 
5. Fractional Co2 Laser
 While it may sound like something from a sci-fi movie, Fractional Co2 Laser is an effective advanced skin care treatment for reducing pigmentation. This skin treatment uses a fractional carbon dioxide laser to reduce fine lines and wrinkles, promote a smoother skin texture, tighten the skin and of course, reduce pigmentation. The laser triggers your body's natural healing response for fresh, healthy, smooth skin. It also  boosts collagen so skin looks bouncy and fresh. 
How Fractional Co2 Laser treatments work
This laser passes pulses of light down through to the deeper layers of the skin, causing controlled damage to skin cells, triggering the skin's natural healing process and allowing new, fresh and healthy skin tissue to form.
The skin cells in the deeper layer grow back stronger, firmer and faster, to help your skin become smoother, tighter and more even in tone. The bonus? As the skin heals and for weeks after asnew healthy collagen is formed. 
As the treatment involves causing controlled damage to the skin, afterwards, you will notice evenly spaced micro-wounds that appear as tiny dots on the skin. Immediately after treatment your skin will feel hot and sensitive. Once the initial inflammation has settled, some customers report it can be a little itchy. Worry not skin lover, it's all part of the process.
Caci customers often comment on obvious results after their first Fractional Co2 Laser treatment. At Caci we recommend 4-5 treatments every 4-5 weeks to ensure long lasting and noticeable results. 
There's a whole lot to love about the results Fractional Co2 laser produces. You need to see these before and afters!Learn more about Fractional Co2 laser treatments at Caci. 
6. Peels
If you want to go 'softly softly' when it comes to treating your pigmentation, then a peel may be for you. At least to get the process started! A peel is a non-invasive skin revitalising treatment dedicated to counteracting visible signs of ageing with little-to-no downtime. That's right, after one treatment you'll walk out with better skin. In clinic peels are stronger than peels you can buy in the form of a product and your Caci Skin Therapist will advise which peel to use after taking a thorough look at your skin and what it needs. 
How a chemical peel works
A chemical peel uses acids at stronger concentrations to treat the desired area of skin. They reduce the appearance of hyperpigmentation by removing the epidermis. Deeper versions may also penetrate the middle layer of your skin (dermis) to produce more dramatic results. Peels are most effective when used in tandem with other pigment treatments. Learn more about Reformaskin memberships that give you access to a range of treatments to combat your skin concerns. 
7. Microneedling (Collagen Induction Therapy)
Often referred to as 'the holy grail of skin treatments', you can't go past microneedling. It's a process used to generate new collagen and skin tissue and improve skin texture, along with discolouration from scarring. 
How microneedling (Collagen Induction Therapy) works
Microneedling works by encouraging your skin to make more collagen, turning over old skin cells that hold pigment, unevenness and more.
The tiny pinpricks from the micro needles cause slight trauma to the skin and then that skin responds by making new collagen-rich tissue. This new skin tissue is, in turn, more even in tone, brightness and texture. It's normal for the skin to lose collagen due to age or injury, so by encouraging the skin to make new tissue, there may be more collagen to help make the skin firmer, too. Don't be alarmed by the 'pinpricks' either, the majority of clients say it feels like small scratches repeatedly moving across their forehead, cheeks, nose and chin. Can you feel it? Of course. Does it hurt? Not really!
Microneedling is a treatment option for those with sun damage, acne scarring, anyone who wants to improve the texture of their skin as well as reduce the appearance of fine lines and wrinkles. 
Check out this amazing skin transformation, Tessa saw after Microneedling. Learn more about microneedling treatments at Caci. 
8. Microdermabrasion
Microdermabrasion provides an instant skin 'pick-me-up' that leaves you glowing and more refreshed straight after the treatment. There is no down time so you'll walk out of Caci after just one treatment and feel a whole lot more 'fresh faced' than when you walked in! 
Microdermabrasion reveals a more vibrant complexion and is a non-invasive skin resurfacing treatment which exfoliates, reduces congestion and improves texture; leaving your skin looking more supple and refreshed.
Microdermabrasion is a great skin conditioning treatment for hyperpigmentation that works  by gently removing the top layer of the dermis. As with every treatment offered at Caci, your Caci Skin Therapist will be able to talk you through whether or not this treatment is right for you. 
How microdermabrasion works
The process of a Microdermabrasion almost sounds magical given it uses crystals. We like to think of it as the ultimate exfoliation—using these crystals to remove dull skin cells, revealing fresher looking skin. Fine crystals are blown onto the skin's surface under pressure and suctioned away simultaneously. The process encourages circulation and skin cell renewal and is perfect for those looking to improve the appearance of sun damage, wrinkles, fine lines, age spots, acne scarring, melasma, and other skin-related concerns and conditions.
With so much to love about Microdermabrasion, inspire yourself with these before and after shots and Caci customer testimonials! 
9. Hydradermabrasion
Hydradermabrasion is for you if you're impatient and want an instant 'glow-up'! 
It's an advanced exfoliation that gives skin a deep cleanse, detox and refresh by deeply cleansing, exfoliating and stimulating the skin through an active detox solution, electroporation, suction and a diamond exfoliating tip. 
How Hydradermabrasion works
This treatment uses a Skinsmiths Detox Serum, infused with green tea extract, aloe and chamomile plus Hyaluronic acid. It gently exfoliates whilst soothing and cooling. The great news is, you can expect noticeable results immediately after a treatment! You'll be leaving your nearest Caci with skin feeling fresh, clean and hydrated.
There's a whole lot to love about the Hydradermabrasion treatment and you don't even have to take our word for it. We'll let our happy customers do the talking! 
10. Skincare supplements
Last but not least, there's real value in taking a holistic approach to achieving youthful skin from within. You'll see noticeable results from in-clinic treatments, but we also recommend you use the best skin supplements at home to support all the work done in clinic!  Your Caci Skin Therapist will be able to recommend exactly what supplements help to promote elasticity and collagen production and strengthen your skin's defence against visible signs of ageing and hyperpigmentation,. Remove the guesswork and chat to our team of experts. 
Skincare supplements we love that help with Hyperpigmentation
Finding the right treatment for Hyperpigmentation At Caci
There are  a whole lot of incredible 'skin solution options' when it comes to treating Pigmentation & Melasma! From 1 to 10, choosing what's right for you and your skin will be between you and your Caci Skin Therapist. Make sure you have all your questions and concerns ready for your one-on-one consultation, so we know what it is you're hoping to achieve as well as provide the recommendations for you personally—there's no 'one size fits all' when it comes to skin! 
Next steps? Book a
free consultation today
to get personalised advice There are no strings attached when it comes to your free consultation so treat yourself and your skin right with
tailored treatment plans
at Caci.
---