#TeamCaci - Meet Bridgette & Liz, Caci Palmerston North Owners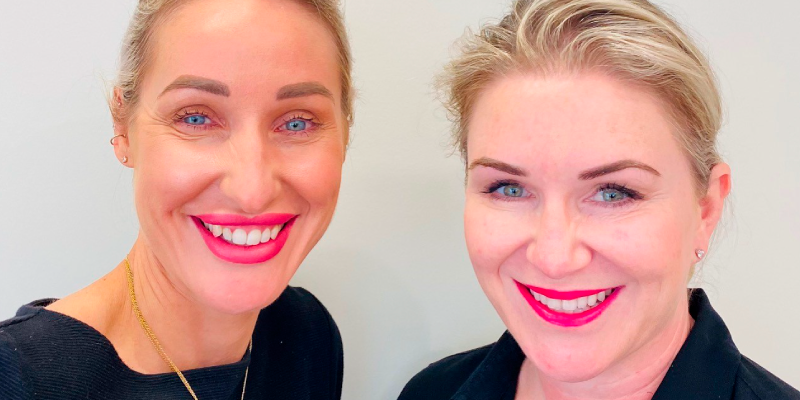 Bridgette and Liz became a Caci franchisees after 14 years of developing a love and passion for the business, and industry, as a Caci Therapist and Caci Registered Nurse. We sat down to chat about them about Caci franchisee journey.
What were you doing before becoming a Caci clinic owner? 
Liz: I was a Senior Beauty Therapist doing a few hours at Caci Palmerston North and also a Beauty Therapy lecturer teaching on the Level 5 diploma at UCOL.
Bridgette: I was a Registered Nurse working for Caci Palmerston North since 2002, while also running my own retail/design business.

What led you to think about becoming a Caci owner? 
Liz: I had worked with Caci for 14 years and knew it was a brand and business I loved and understood really well.
Bridgette: I had also been working at Caci for 14 years and my values aligned well with the Caci philosophy.
What do you love most about being part of the Caci group? 
Liz: The brand and the network, being part of a loved New Zealand group, getting to know and work alongside some of the most talented owners and treatment providers. Feeling really proud to also employ a really amazing group of strong women.
Bridgette: The supportive Caci network and the power of the collective group experience.
What does having skin confidence mean to you? 
Liz: Feeling great inside and out.
Bridgette: Not feeling like I would scare small children on my make-up free days.

Favourite Treatment? 
Liz: Photo Rejuvenation, Microneedling…. Appearance Medicine.
Bridgette: Do I have to choose just one?? Because I. Just. Can't.

Favourite Product? 
Liz: I've used Murad for all my time at Caci (18 years) I have always used the Essential C range.
Bridgette: Hard question! All so good in their own right. I have pale, thin Northern European skin in a South Pacific environment so anything with hydration is a must! I'm particularly loving Murad's Hydro-Dynamic Ultimate Moisturise at the moment.
 
Go-to podcast, book or Netflix show right now?? 
Liz: Netflix - anything funny!
Bridgette: Podcast - Armchair Expert with Dax Shepherd…. I'm a bona fide Armcherry! And currently enjoying Lupin on Netflix.
Are you motivated? Ready to put in the effort and enjoy the rewards of owning a successful, beautiful business? 
---