#TeamCaci - Meet Bridgette & Liz, Caci Palmerston North Owners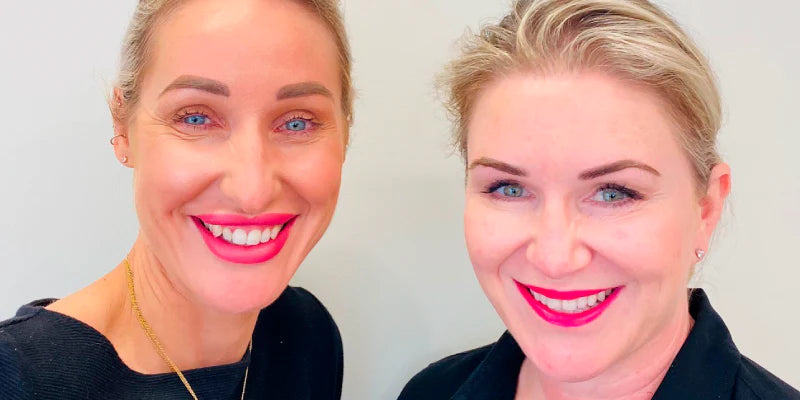 Caci is growing in Palmerston North!
Caci Palmerston North owners, Bridgette and Liz are opening a second Caci clinic on Queen Street, Central Palmy early 2023!
These skin and beauty gurus have been part of the team at Caci for well over 14 years, are the proud clinic owners of our Terrace End clinic and now about to open a second Caci in Queen Street, Central Palmy!

"We love providing the Palmerston North region with exceptional services, backed by a great brand, and working with a team who share the same passion, integrity and attention to detail as we do."

Before becoming a Caci clinic owner Liz was a Senior Beauty Therapist working a few hours at Caci Palmerston North and also a Beauty Therapy lecturer teaching on the Level 5 diploma at UCOL. Bridgette was a Registered Nurse working for Caci Palmerston North since 2002, while also running her own retail/design business. Their expertise in both fields make them an unstoppable duo!
Both Liz and Bridgette had been working for Caci for 14 years before becoming co-owners. They loved and really understood the business as well as having their values aligned with the Caci philosophy. The next step had to be owning their own clinic, continuing to provide #SkinConfidence to Palmerston North and now....opening a second clinic!
"We are bursting at the walls in our current clinic, with wait times to look after our customers in a timely manner increasing, so we are delighted to be working on a solution for this, by opening a second space within our city, all with the same high quality standards we take pride in providing."
What does this team love about Caci?
"We have memorable moments happening every day! But love every time we hear we have made a positive difference to someone's day, whether big or small. And of course, being recognised for our handiwork and achievements in a greater capacity within our franchise."
Favourite Treatment?
Liz: Photo Rejuvenation, Microneedling…. Appearance Medicine.
Bridgette: Do I have to choose just one?? Because I. Just. Can't.

Favourite Product? 
Liz: I've used Murad for all my time at Caci, I have always used the Essential C range.
Bridgette: Hard question! All so good in their own right. I have pale, thin Northern European skin in a South Pacific environment so anything with hydration is a must! I'm particularly loving Murad's Hydro-Dynamic Ultimate Moisturise at the moment.


Visit the team now at Caci in Ruahine Street, Terrace End - and watch this space for their beautiful new clinic opening in Queen Street, early in 2023!
---