#TeamCaci - Meet Rhiarna, Caci Taupo Owner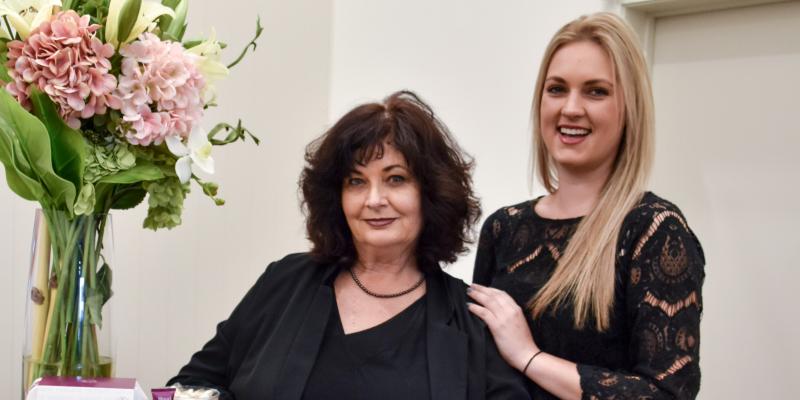 Rhiarna Russell became a Caci franchisee, joining New Zealand's best looking business with her mum Denise at the end of 2018. We sat down to chat about her Caci franchisee journey.
What were you doing before becoming a Caci clinic owner? 
Prior to owning Caci Taupo I was a beauty therapist. I have been a qualified beauty therapist for 7 years, worked at numerous clinics with my own home clinic set up for 2 years. In between that I have also spent time working on different dairy farms and working as a financial advisor for an insurance firm.
 
What led you to think about becoming a Caci owner? 
I always knew that I wanted to step up the ladder in the industry. I was never going to be contented only being a therapist in clinic so it was an awesome opportunity being able to purchase a clinic that I was very familiar with and knew how it operated. It had a great foundation with a great team and lovely customers.
 
What do you love most about being part of the Caci group? 
Great support! You are never left on your own in times that you require help, especially as it could have been a very nerve racking and scary experience for myself and my mum when we decided to purchase our first business together. The brand! It is a well-known icon in the beauty industry and for good reason. We strive to enhance our customers natural beauty – I love this. 
 
What does having skin confidence mean to you? 
Everything in life starts with having confidence! There is no better feeling than being able to go makeup free and have a natural glow. When you are confident in your own skin it gives you confidence to take on the world!
 
What would you say to someone thinking of joining Caci as a franchisee? 
If the industry is something you are passion about then do it! We have no regrets at all. I love my business and all the people involved in it. There is so much room for growth if this is what drives you.
Over the last 25 years, Caci has become one of the most trusted names in the skin and appearance industry, known for providing real results, within our safe and welcoming clinics. Caci has a network of over 50 locations nationwide offering skin treatments, laser hair removal, cosmetic injectables and body shaping through our unique Caci membership and payment plan. Caci franchisees benefit from access to a dedicated franchise support team. Including but not limited to extensive and ongoing franchisee and staff training, marketing, sales support, recruitment and purpose designed systems.
Are you motivated? Ready to put in the effort and enjoy the rewards of owning a successful, beautiful business? 
---