How to prevent blemishes (and what to do when you start to break out)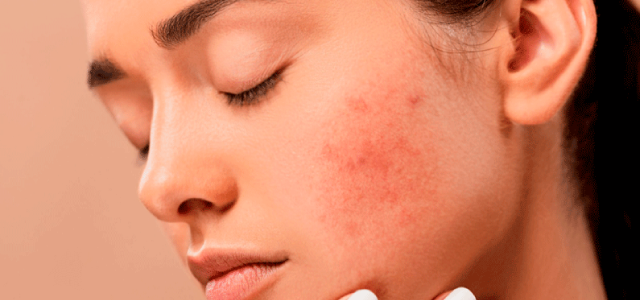 At the risk of oversimplifying the issue, skin is… well… personal. Just like the uniqueness of every individual, no two skin types are quite the same. This rings particularly true when it comes to addressing skin concerns such as acne, blemishes or breakouts. I'm pretty sure we can all vouch for how non-discriminatory acne can be, whether or not it's an ongoing issue for you, or it just pays you an unwelcome visit every once in a while.
For those who are more blemish/acne-prone, you may be more well-versed in how to fix it. Those who only experience the odd pimple every moon cycle, may have a more difficult time addressing it - which can actually exacerbate the issue. Overzealously poking, prodding and touching the affected area actually just leads to a higher chance of getting an infected wound and a crater left in its place.
But no matter where you're at on your acne journey, there are a few key things everyone can do to a) help prevent zits in the first place and b) get rid of them without scarring. So, no matter what degree of severity or your skin type, here are the Caci's team's top ten tips for all things acne, zits, blemishes and breakouts.
Top 10 tips to help prevent blemishes 
Keep your skin clean
It might sound like common sense, but one of the very best ways to prevent a breakout is to ensure your face is clean. This includes using a good cleanser morning and night, and if you're blemish/acne-prone, try using a cleanser that includes a bacteria-fighting active ingredient such as Salicylic Acid or Niacinamide. If you want a cleanser that harnesses basically every ingredient known to ward off pimples, while also being gentle and calming, Skinsmiths Purifying Gel Cleanser is the answer to all your prayers. This water-activated gel provides a deep and clarifying cleanse, while also incorporating calming and soothing chamomile and cucumber extract. Talk about the best of both worlds!
In addition to the AM/PM cleanse, if you're a gym bunny we recommend taking a cleanser or toner with you to the gym to wash away sweat post-workout. Skinsmiths Reusable Cotton Pads are the perfect gym-bag addition for this! Also, if you're coming straight from work, we recommend removing your makeup before you sweat if it's practical to do so. Not removing makeup correctly can cause a build-up of bacteria which can cause pimples. 
Remember that touching your face throughout the day can spread bacteria and germs that can also increase your chances of breaking out, so try and keep this to a minimum!
Nail your skincare routine
First things first - a good skin care 'base' routine is what you'll need to keep your skin happy on the regular. This includes the aforementioned cleanser, toners, serums, exfoliators and moisturisers. When you use these and how often will depend largely on your skin type and if you like to rotate different products - that's ok too. Finding what works for your skin takes time, so be patient and remember that until you complete a full skin cycle you won't see any results no matter which product you use.  This being said you should be able to spot any adverse effects your skin is having on certain products immediately, so seek out some professional advice if you spot any form of irritation. It's important to remember that not all products work the same for everyone, so be kind to yourself and your skin while you're getting your routine down-pat. 
The key to any great skincare regimen is ingredients, and knowing what they do. If you're pimple-prone we recommend looking for products that include benzoyl peroxide, retinoids, and salicylic acid as these are known to be acne-fighting. Start by using a little bit and then build up over time once you know your skin isn't going to react to them. 
We love the Murad Clarifying Cleanser, especially if you have oily, acne-prone skin. This gel cleanser is formulated with two types of salicylic acid - a free form that starts treating immediately and an encapsulated form that continues treating even after rinsing.
Book regular skin treatments
At-home products work best when paired with some harder-working in-clinic treatments. There are just some things that are better left to the professionals, and the Caci team is armed with knowledge and equipment that you simply won't be able to replicate yourself. The right skincare treatment will work as a deep clean to keep those pesky breakouts at bay. See here for the acne treatments our team swear by! 
If you want to stay on top of your regular appointments, consider joining our skin treatment plan Reformaskin. This is the ultimate hack to skin health, with personalised appointments booked every few weeks depending on your unique needs. This includes known breakout-busting treatments such as LED Light Therapy, deep-cleaning Microdermabrasion and Murad's Blemish Control Facial which works by opening clogged pores for deep cleans and extraction without irritation.
Reduce your exposure to the sun
You've probably heard the old-wives-tale that being in the sun 'dries up your acne', but this simply isn't true. The only thing the sun is doing is drying up your face! Excessive sun exposure is harmful to your skin no matter what your concerns are, and it's important to ALWAYS wear an SPF, yes, even in the winter months. Sweat can cause pores to clog in the skin which can lead to breakouts, so when you're seeking your perfect sunscreen - be sure to look for ingredients that aren't going to clog your pores. Check out our SPF range.
Give the makeup-free look a try
We get it, the first thing we want to do when we get a zit/ pimple is to cover it up with make-up. But this is actually the worst thing you can do if you want to heal it quickly. While it might feel uncomfortable, try giving the make-up free look a go until your skin clears. We promise you that no one else actually notices your pimples except for you! Or, if you want some coverage - try opting for a BB cream rather than a thick foundation or concealer. And ALWAYS remember to thoroughly remove any make-up before you go to bed.
Clean your make-up brushes
Basically anything that goes near your face (including your face itself) needs to be kept as clean as possible to avoid bacteria causing breakouts. This includes cleaning your makeup brushes and beauty blenders regularly. We recommend once every 1-2 weeks - use lukewarm water and your cleanser and give them a good clean. The same goes for your pillowcases! 
Stay hydrated
Being well-hydrated is crucial for your overall health, and that doesn't exclude your skin health. By drinking lots of water (recommended 7-8 cups per day) you can improve the skin barrier, and prevent scarring from existing acne. It also helps the body get rid of toxins that can impact your skin and cause breakouts. 
 Don't forget about your diet
In addition to drinking plenty of water, make sure you keep your diet in check. If you're experiencing more frequent breakouts than usual and you can't seem to distinguish what the culprit is, try deciphering whether you're eating anything out of the ordinary (or in excess). We are what we eat as they say! Try to avoid excessively processed foods, and there are also studies that show that a high intake of dairy products can cause some people to break out. 
 Wash your hair regularly 
General hygiene is really important when it comes to both prevention and cure of spots. You might not think your hair would impact the health of your skin, however washing your hair regularly can actually help prevent breakouts due to your hair making contact with your face and transferring oil (especially around the forehead area). 
Take time for yourself
And, last but not least, don't forget to take care of yourself. Stress and burnout manifest themselves in different ways for different people, and for some, this can be breakouts. Make sure you're setting aside some 'me-time' to manage stress. Take your time doing your nightly skincare routine and try lighting a candle while doing it. You'd be surprised how far a bit of pampering can go! 
What you should do if your skin breaks out
In the unfortunate event that you do have a breakout, don't panic - and whatever you do - don't pop the pimples! Here are some things you can try when your skin is breaking out:
Invest in a good spot treatment
You'd be surprised how much of a difference a good spot treatment can make - especially if you're prone to the odd breakout. The Skinsmiths Blemish Rescue Treatment is a god-sent if you're wanting to eradicate those spots ASAP! It contains Zinc Oxide and Tea Tree Oil which are both known to reduce irritation and redness. You only need a rice grain-sized amount on the blemish - a little goes a long way!
Visit your local Caci Clinic for a free consultation
If you're ready to nip breakouts in the bud, then pop into your local Caci Clinic for a free consultation. Our expert staff will be able to make suggestions for treatments and products that will be right for you and your skin. 
Ramp up your skin treatments
Regular skin treatments can make or break a successful acne-fighting crusade. Membership options at Caci include the blemish bootcamp which is an intense 8-week plan specifically designed to reduce breakouts and improve your skin health with a combination of skin-correcting treatments and at-home skincare, designed by our clinical experts. 
Tired of acne? Ready to banish your breakouts? let us help!
It's important to remember that there are a lot of different forms of acne. For some, it's cyclical and you'll notice you get breakouts around the hormonal areas during that time of the month. For others, it's that pesky patch on your skin that seems to be perpetually inhabited by some form of bump, blackhead or breakout. And then there's severe acne which is usually classified by large, painful clusters that are very red and aggravated. If you fit into the last category - get thee to a dermatologist! There may be an underlying issue of why you're suffering, from diet to genetics. 
However, if you are in the first two categories then high-performing ingredients and hard-working in-clinic treatments are likely to do the trick, so book a free consultation at your local Caci Clinic today and start your journey to clear, healthy skin.
---