Skin 101: The Best Pre-Wedding Skin Treatments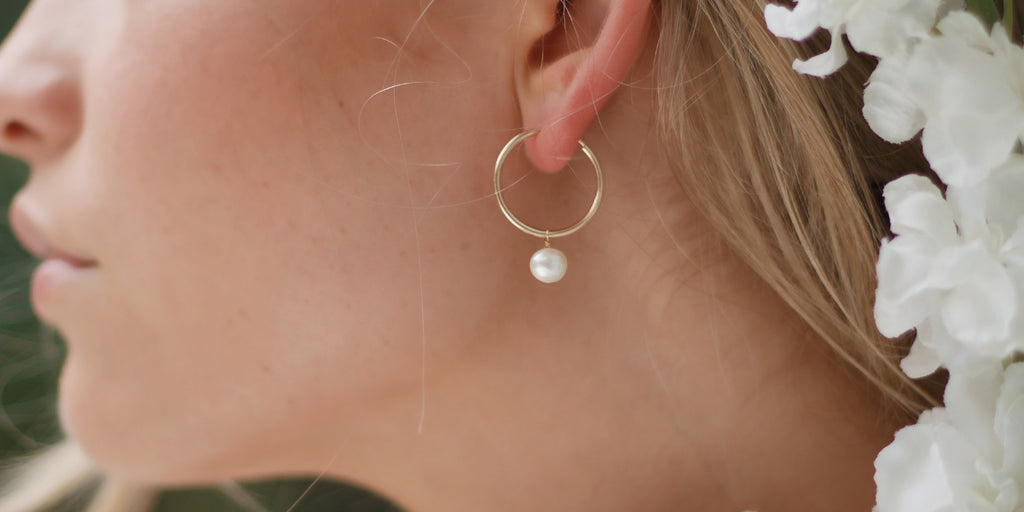 The best pre-wedding skin treatments 
If you're reading this and you're soon to be married—congratulations! We are so excited for you and your partner, this is such an exciting time. There is so much to consider when it comes to your big day, from the venue to your dress to which type of champagne you'll serve—and of course, your skin. 
We're here to support the latter. Wherever you are in the wedding planning process, whether it be a year away or just a few months; we can't wait to help you on your journey toward glowing skin. 
Here are our top treatments to get glowing skin for your wedding day. 
In this article we will cover:
Top pre-wedding skin treatments
Membership options available at Caci
How to find the right treatment for you
Perfecting your pre-wedding at-home skincare regime
Top 5 tips for the perfect pre-wedding skin
Top pre-wedding skin treatments
Whether you're looking for a skin treatment to clear congestion or to restore your glow, we've got you covered. 
At Caci, we've got a skin treatment to suit everyone, no matter your skin type. Now's not the time to throw everything but the kitchen sink at your skin though, like planning a wedding, preparing your skin for the big day requires a little bit of forethought, and where possible, working with the experts so you know you're in safe hands. At Caci, we've helped many brides (and a few grooms) get their skin prepped for their big day so we know a thing or two about what treatments to recommend and when to help you get your glow on. Read on to find the perfect treatment with membership options for you leading up to the big day!
Microdermabrasion
Microdermabrasion is an exfoliating treatment and is an instant pick-me-up that is suitable for most skin types. It works by minimising pores and clearing congestion. The method of exfoliation uses crystals to buff away dull skin cells, increasing cell turnover and stimulating collagen production. You can expect to leave your appointment with noticeable results and your skin will feel glowing! However, for best results, we recommend regular microdermabrasion treatments. This is a great treatment to start getting 12-6 months before your wedding day.
Hydradermabrasion 
Hydradermabrasion gives the skin a deep cleanse and exfoliates the skin giving an instant glow. It works by removing dead skin cells, which eliminate pores. At Caci, we use the Skinsmiths Detox Solution in our Hydradermabrasion treatments. It deeply penetrates the skin, leaving your skin super hydrated. Hydradermabrasion is great for skin types that may be on the dry and sensitive side, it's also a great alternative to the microdermabrasion if you suffer from dry/sensitive skin. Again, this is a treatment that garners great results after a few treatments, so best to start 12-6 months out from the big day. 
LED Light Therapy
LED Light Therapy reduces inflammation and stimulates cell turnover and is a great way to kickstart your skin's natural regeneration process for a clear and fresh complexion. Blue light targets acne and bacteria while healing the skin. Red light works to help reverse the signs of ageing, evens out the skin tone and stimulates collagen. If you have some pesky acne to clear up LED Light therapy will help to reduce those breakouts and blemishes before you say I do. LED Light Therapy is great at any time and is often offered right up to your wedding day, but if you have some acne to clear up, the sooner the better. 
Sonophoresis Skin Infusion
Sonophoresis Skin Infusion treats redness and smooths the surface of the skin, resulting in hydrated and healthy skin. This treatment is super safe and is also non-invasive, which means it is suitable for almost all skin types. At your appointment, your skin therapist will choose the type of infusion treatment that is suited for your skin at the time. We have a range of treatments that help to improve dehydration, any breakouts, redness and congestion. How Sonophoresis works is that it uses sound waves to gently penetrate the serum deep into your skin. You will see immediate results after your treatment and your skin will look and feel hydrated, dewy, plump or as the saying goes 'like a glazed donut'. For ultimate results, we recommend a course of these treatments to get the best results for your big day and beyond!
Blemish Control Facial
Breakouts are not fun! Especially leading up to the big day. At Caci we have designed the Blemish Control Facial which is designed to reduce blemishes and help the look of skin tone. It is also a great facial that minimises redness and inflammation on the skin. 
Facial Peels 
We love facial peels! They are relaxing and give you a fresh-faced glow with no downtime and are great as a treatment on their own, or a useful add-on to your regular treatments. Facial peels are a light chemical peel that removes the damaged outer layers of skin to reveal a smoother, glowing complexion below. Facial peels give an instant boost which might be exactly what you're seeking before your wedding, or your skincare expert may recommend a course of peels over a few months to really smooth things out as the day draws near.  
Microneedling (Collagen Induction Therapy)
Microneedling (Collagen Induction Therapy) is a popular advanced treatment (we have this treatment as part of our Reformaskin Advanced membership - we talk about membership more below!) that has been clinically proven to treat scars from acne and visibly reduce wrinkles. We generally recommend a combination of skin conditioning treatments alongside this treatment to condition your skin for the ultimate results before your wedding day and beyond! Hear from Maddy Hohepa who talks about Microneedling - her favourite pre-wedding skin treatment.
Photo Rejuvenation 
Photo Rejuvenation is another advanced treatment on the Reformaskin advanced membership. It is a pulsed light treatment that creates high energy light beams on the skin surface that creates new cells. It is a great treatment that targets pesky skin pigmentation, sun and age spots on face, hands and chest. We also recommend this treatment if you have unwanted dark spots (pigmentation), redness, broken capillaries, red veins or minor vascular issues. 
Cosmetic Injectables
Are you considering cosmetic injectables like Botox for the big day too? If this is something on your mind, we recommend having this treatment 2-3 months prior and your Dermal Filler top up 3-4 months prior. Cosmetic injectables (Botox®) last for up to 3-4 months and Dermal Filler lasts 8-12 months. When you have this treatment prior to the recommended time it will give you time to get used to your refreshed look, and time for the product to settle and take effect! Read more about Cosmetic Injectables and your wedding.
Membership options available at Caci
At Caci, we know that results take time and prepping for your big day can start months ahead. The more time you have to invest in your skin before the wedding, the better the results you can expect. We can also agree that when it comes to weddings, there can be quite a few expenses (and stress!).  A skin care membership is a great way to spread the payments while keeping up with consistent treatments for best results and the confidence you deserve for your big day and beyond! 
Reformaskin
Our skin health membership, Reformaskin, gets you a schedule of personalised skin treatments (LED Light Therapy, Hydradermabrasion, Microdermabrasion, Sonophoresis Skin Infusion, Level 1: Rapid Resurfacing Peel, Blemish Control Facial) every 3-4 weeks, plus a recommended at-home skincare regime. Your Caci Skin Therapist will work with you to develop a custom pre-wedding skin plan to help get you glowing skin for the big day. Not only will you be working on achieving total #skinconfidence but you'll also get to enjoy 30 minutes of down time each month when visiting us in clinic. Wedding stress, who?
If you are wanting to target specific skin concerns and boost your results from the skin condition treatments you can also add on from your Reformaskin membership to our advanced options. Our Advanced Reformaskin Membership gets you access to a personalised plan of 4-5 advanced treatments (this is on top of your skin conditioning treatments) to make a real difference to your skin, combatting scarring, pigmentation, loss of elasticity, wrinkles and uneven tone and texture. These treatments include Microneedling, Photo Rejuvenation and Fractional CO2 Laser. Learn more about our Reformaskin membership.
Blemish Bootcamp
Our Blemish Bootcamp is an 8 week treatment plan designed by Caci's clinical experts and addresses blemishes internally and externally. Acne is one of the most common concerns we see at Caci. But you don't have to let it affect your confidence, especially on your big day. We're here to help!
The 8 week plan includes a combination of skin-correcting treatments and at home skincare to treat acne and blemishes, inflammation and relieving redness. 
Amerase: Your Cosmetic Injectables membership
At Caci, we aim to make cosmetic injectables affordable and accessible, so we've developed a membership called Amerase with affordable payment plan options to suit your budget, so you can pay off your treatments weekly, fortnightly or monthly. It is also a great way to maintain the look you are wanting. 
How to find the right treatment for you
Much like your other wedding-related appointments, there are experts on hand to help you! Ultimately, the above is a guide to help you towards any skin decisions leading up to your big day. We can appreciate that sometimes you need a bit more than light reading to make any final decisions. Why not make an appointment at Caci for a complimentary consultation ? At your appointment you can talk to our skin experts about your main skin goals and what you want to achieve for your big day, let's make a plan together! Book your free consultation today. 
Perfecting your pre-wedding at-home skincare regime
Nailing your skin treatments is one thing, but what about your at-home skin regime? To compliment your in-clinic skin treatments, having that perfect and consistent at-home skincare regime is just as important, plus it's so nice to treat your skin on the daily before the big day! Check out our best pre-wedding products for brides-to-be for the targeted concerns.
 If you are someone who struggles with dark circles, then consider incorporating some to tackle this into your at-home-skincare regime, like the Murad Vita-C Eyes Dark Circle Corrector.  If you are looking for something that gives you healthier-looking skin, even skin tone and brighter skin we recommend the Murad Vita-C Triple Exfoliating Facial. 
Spending a little more time on your skin every evening  can be a great way to add some self-care and relaxation time into your days, helping you to unwind from the stress of planning such a special occasion. 
Top 5 tips for the perfect pre-wedding skin
Be consistent with your skincare treatments
Once you've found the best treatment plan for you, be sure you are attending them regularly. Remember, consistency is key when it comes to skin treatments. We understand it can be a busy time leading up to your wedding, that's where our memberships like the Reformaskin Skin Health Membership come in to help. Not only does it give you the best results with our treatments but when you are signed up to a membership you don't have to worry about re booking or keeping track of your treatment progress. Your Caci skin therapist will look after all of that!
Drink lots of water
Don't forget to hydrate. A huge factor of healthy skin comes from within. Like your diet, fueling your body with plenty of water will keep your skin hydrated and plump, so make sure you're consuming the recommended amount as you approach the day.
Be strategic with your skincare
Perfect your at-home skincare regime at least six months before your wedding. Take a look at  Skinsmiths and Murad skincare available at Caci. And, most importantly, don't forget your SPF (a MUST during any season!). Your Caci therapist will recommend you the most suitable skincare based on your skin concerns and skin type, this can be covered during any free consultation or pop in to any Caci Clinic and chat to our friendly Caci staff any time. 
Get your beauty sleep
Sleep is good! It's super essential to feeling well-rested and to avoid any pesky dark circles. If you find you've got dark under eye circles then look to incorporate Murad's Vita-C Eyes Dark Circle Corrector—but do so well in advance, not a few days before. 
Ready to level up for your pre-wedding skin?
Much like your other wedding-related appointments, there are experts on hand to help you!  Make an appointment at Caci for a complimentary consultation today and let's make a plan together to get the skin you desire for your big day, and beyond! Book your free consultation today. 
Botulinum toxin injections are prescription medicine for the treatment of frown lines , horizontal forehead lines and crow's feet round the eyes. Botulinum toxin injections have risks and benefits. Ask your doctor if botulinum toxin injection is right for you. If you have side effects, see your doctor. You will need to pay for your botulinum toxin injection and clinic fees will apply. For details on precautions & side effects consult your doctor or go to www.medsafe.govt.nz . Botulinum toxin injections lasts about 4 months and further courses of treatment may be necessary. Should only be administered by trained medical professionals.
---