How to get rid of dark spots on your skin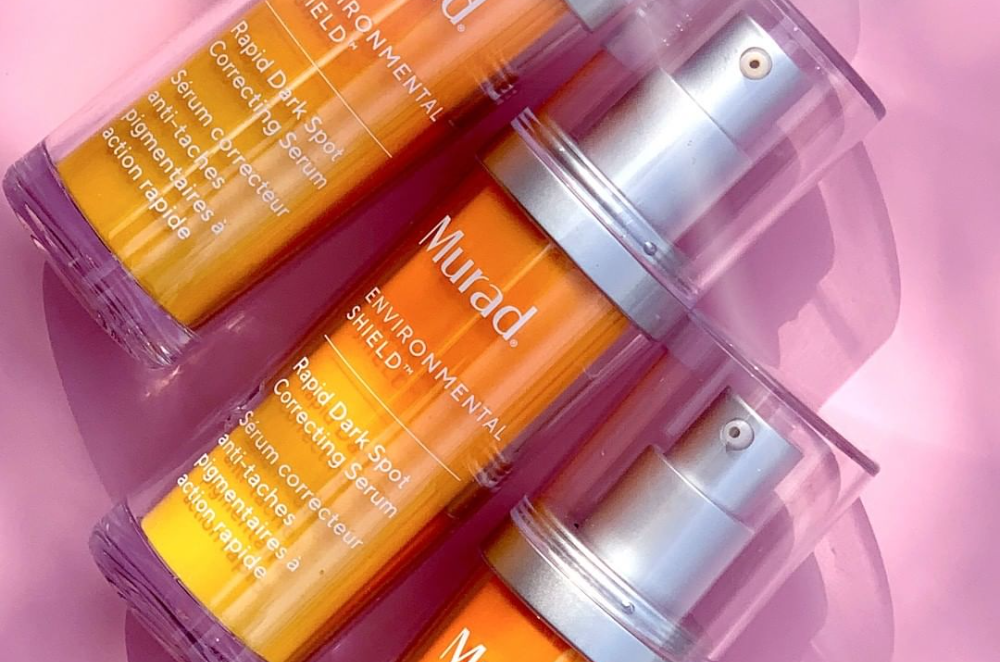 Tips and tricks to fading dark spots and hyper-pigmentation
When it comes to glowing up, it's likely you and your skin have the same goals, but might not have the same idea of how to get there. Dark spots, sometimes known as pigmentation or hyperpigmentation, are usually caused just by living your life, which is frustrating when it comes to trying to prevent and cure them. 
Most dark spots start when melanin (which is the protein that gives your hair, skin and eye colour) production goes into overdrive. There are a suite of things that can cause this to happen, which include genetic predispositions, or your skin's way of responding to environmental aggressors. It's important to note that there are things you may be doing in everyday life that are contributing to the cause, like not wearing sunblock (you know who you are). A few lifestyle tweaks and additions to your skin care regimen may be all that's needed to treat and prevent these from reoccurring. 
And, luckily for you, there are treatments and skincare ingredients that aim to treat these unwanted dark spots. Let's meet them, shall we?
Dark spots explained
As previously stated, dark spots on the skin are usually caused by an overproduction of melanin. Dark spots have a host of different names and terms for these, like pigmentation, hyperpigmentation, age spots or liver spots. It's important to note that while no one is born with these conditions, genetics do play a role and if you have a predisposition to them, taking steps to prevent them is even more crucial to avoid permanent skin damage. 
What causes dark spots on the skin
While melanin overproduction can happen due to a number of causes, exposure to UV plays a critical role and is always the first port of call if you're suffering from these conditions. Basically, the more you expose your skin to the sun, the more damage your skin cells will sustain. 
One very common sign of over-exposure to the sun is uneven skin tone or pigmentation. If you're experiencing these dark blotches in lieu of an even all-over tan it's likely that the sun is the culprit. 
It's absolutely crucial to wear SPF all year round and reapply multiple times throughout the day. There is a common misconception that your skin cannot be damaged when you're inside or overcast. Thanks to things called windows this is sadly far from being the case, and if you want to fight against dark patches, SPF in all conditions is a must. Think of it as the non-negotiable pigmentation treatment. 
Top tips for getting rid of dark spots
Consistent skin care regime
Using SPF sunscreen is vital to protect your skin and should not be forgotten about in your daily routine. Ask any skin expert – and they'll say SPF is your BFF when working to maintain healthy skin. Our favourite sunscreen product? You can't go wrong with our favourites: Skinsmiths Daily Antioxidant Defence SPF30 and Murad's Correct & Protect Serum Broad Spectrum SPF 45
Like with any skin concern, consistency is key. A good cleanser is at the heart of any great regimen, and if you're suffering from some form of uneven skin tone the next most important product in your line-up should be Vitamin C. Vitamin C is like the chill friend who supports you without pushing you too hard and has the added benefit of brightening, hydrating and calming the skin. We love the Skinsmiths PRO Strength Vitamin C (when paired with the Skinsmiths Ultimate Renewal Serum) or the Murad Rapid Dark Spot Correcting Serum. We also recommend incorporating glycolic acid to exfoliate which helps to treat uneven skin-tone and hyperpigmentation (Have you tried Murad's Vita-C Glycolic Serum?)
In terms of strong problem-solving activities, it's hard to find something more commonly praised than retinol. Along with all its other many, many benefits, retinol can help to tackle dark spots as it stimulates collagen production and skin cell turnover. 
Exfoliate your skin regularly 
Regular, effective exfoliation ensures that your skincare ingredients don't just remain on the surface and can penetrate the skin more deeply. This will help your skin to function optimally and prevent the formation of dark spots and uneven patches on the skin. Choose an exfoliating acid that doesn't irritate your skin for the best results. Murad's AHA/BHA Exfoliating Cleanser is a multi-award winner for a reason, it polishes the skin while also optimising the skin's ability to attract and hold moisture. 
Regular treatments
There are a number of skin treatments that can help you get to the root of what's causing your dark spots. Think of your at-home skincare as your everyday skin management and the in-clinic treatments as a way to maintain happy, healthy skin and prevent future concerns. 
Our recommended treatments to tackle dark spots 
Microneedling (or Derma Needling, Collagen Induction Therapy) is a great way to rejuvenate your skin tone. We call it the holy grail of skin treatments and there is a reason for it! At Caci, we use an FDA-approved (Exceed medical) device and In just a handful of Microneedling sessions, it can do a lot for your skin including the stickier skin concerns such as:
Reducing the appearance of fine lines & wrinkles improves the skin tone and texture, and reduces the appearance of acne scarring and hyperpigmentation (from sun damage and acne scarring). 
It works by penetrating microneedles into the skin, which in turn triggers the body's natural healing response. Results continue to improve over a course of treatments. We recommend 4-5 treatments anywhere from 2-8 weeks apart to enjoy long-lasting results. Check out the amazing skin transformation in the blog here.
We love this treatment on its own but it is even better when paired up with another skin conditioning treatment during a single appointment (like the Hydradermabrasion) for ultimate results. Sonophoresis skin infusion uses sound waves (ultrasound) to infuse a serum personally selected for you packed with vitamins and antioxidants, boosting your skin health. You will hear a slight ticking sound of the micro-currents and it feels like small vibrations on the skin.
We have a range of infusion serums we can use in treatment and when treating the improvement of pigmentation we would recommend the Brightening or Vitamin C serum during the session. These are both fabulous serums for your skin to help improve pigmentations and effects of sun damage on your skin. The Brightening serum is Arbutin and Niacinamide which targets pigmentation and the effects of skin ageing by limiting the production of melanin for a more even skin tone. The Vitamin C serum is an amazing and powerful antioxidant that works to brighten, help restore and soothe. It is paired with resveratrol which helps to protect against further free radical (environmental) and sun damage - amazing!!
Photo Rejuvenation is one of our advanced treatments and we recommended to have a number of skin conditioning treatments before you move on to advanced treatments. This one is for serious dew-seekers. Say bye to pigmentation and hello to a collagen-boosted glow with a Photo Rejuvenation facial! This pulsed light treatment targets the signs of premature ageing, including pigmentation and sun spots, and is also great for improving overall skin texture. 
Fractional Co2 Laser is our most advanced skin treatment that offers unmatched results. Again, we generally recommend a series of skin conditioning treatments first to build your skin's defence then move on to our most advanced treatments. Using a fractional carbon dioxide laser, this treatment works deep into the skin to trigger your body's natural healing process. This reveals smoother skin texture, reducing pigmentation and tightening the skin. It's pretty epic really! 
We have had many Caci customers comment on seeing results after their first Fractional CO2 Laser treatment. We are recommended to have 4-5 treatments every 4 to 5 weeks to ensure long-lasting and true results. 
And as mentioned above we recommend good preparation and support for the skin to get the best results from your advanced treatments. This can be easily achieved with our Skin Health membership - Reformaskin.
Begin your skin health journey with Caci
So, there you have it, our top tips for dealing with unwanted dark spots and uneven skin tone. Your best bet is to always wear sunscreen, add a gentle acid exfoliator into your skincare routine, and use a vitamin C serum. These are tried and tested methods, however, if you're still suffering from stubborn cases of hyperpigmentation it may be time to bring in the big guns.  
Laser treatments and facials designed for deep exfoliation are the best weapons against these deeper-set cases. Again, consistency is key when it comes to these things and if you want to be held accountable for your skin healing journey, Reformaskin is perfect for you. 
Reformaskin is like a gym membership for your skin and includes a tailored facial every three to four weeks that make it easy to get the results you want. It also makes regular facials more affordable, by spacing the payments out each week. 
If this sounds like a bit of you, book a free consultation with a member of our friendly staff today! 
---